Chair: Dr. Susan Liddy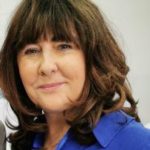 Dr. Susan Liddy is chair of WFT Ireland and a board member of Women in Film and Television International. In addition to her work with WFT she is on the board of the Writers Guild of Ireland and Raising Films Ireland. She lectures in the Department of Media and Communication Studies in MIC, University of Limerick Susan's work includes Women in the Irish Film Industry: Stories and Storytellers (ed. 2020) and Women in the International Film Industry: Policy, Practice and Power (ed. 2020). She is co-authoring two industry reports: for the BAI and Raising Films Ireland. Her co-edited collection Media Work, Mothers and Motherhood: Negotiating the International Audio Visual Industry (with Anne O Brien) will be published by Routledge in April 2020. She is currently working on a collection about ageing women in the international screen industries. Susan is the founder and co-director of Catalyst International Film Festival, Limerick – a festival that prioritises films from underrepresented groups, in front of and behind the camera.
Vice Chair: Jaro Waldeck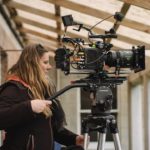 Jaro Waldeck started her journey in cinematography with undergraduate photography studies in the USA. Soon, she realised she was interested in movement in her images and made the transition to cinematography studies at Columbia College Chicago. She graduated in 2008 and was placed on a coveted internship with Oscar nominated DOP Phedon Papamichael, ASC (Sideways, Walkd the Line, Nebraska, Ford vs. Ferrari) on a movie "W." which he was shooting for Oliver Stone. After the internship, Jaro moved back home to Prague, Czech Republic, where she pursued further cinematography studies at the world renowned film school Film and Television Faculty of the Academy of Performing Arts (FAMU). She studied under the guidance of accomplished and award winning cinematographers such as Miroslav Ondricek (Amadeus) and Vladimir Smutny (The Painted Bird), and graduated with a Masters Degree in Cinematography in 2011. The following year Jaro moved to Ireland, where she's worked on short narrative and documentary films, commercial and corporate productions and kept up her photography work alongside it all. She's also collaborated with some of her former classmates from Columbia College and FAMU on a documentary feature and served as a camera operator on a season of reality television series "Survivor." Jaro is a member of the Czech Society of Cinematographers and a board member of Women in Film and TV Ireland. Besides shooting she has also passed on her knowledge through teaching at the English language cinematography department at FAMU, the former Dublin film hub Filmbase, and at Colaiste Dhulaigh in Coolock. She has been nominated five times for her cinematography on short films and turned three of them into wins.
The Board:
Fiona Kinsella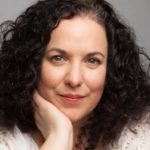 Dublin based producer Fiona Kinsella has over twenty years experience in the Irish and International Film and Television Industry. Over her career, she has worked with some of the leading Irish Directors. She established Jumper Productions in 2009. Fiona has produced an array of commercials and online content for brands including, Carlsberg, O2, RTE, Jameson, as well as a number of award winning short films, and has provided production services for artists including Rihanna and One Direction. Fiona's heartfelt passion for film, coupled with her extensive experience in film industry training and development in the UK, gives her an instinctive ability to bring out the very best in the many talented people with whom she works. She has recently become Head of Production with Tile Media, and oversees a slate of feature films and TV Drama.
Marissa Aroy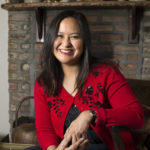 Marissa Aroy received an Emmy for the documentary "Sikhs in America," and an Emmy nomination for the documentary on Filipino American history called 'The Delano Manongs." A Fulbright scholar, Aroy was named "One of the Legendary Filipino Americans" by Buzzfeed. She was the recipient of the first ever Hatsuye Yamasaki Award for Visionary Leadership from the College of William and Mary and has recently been appointed in Filmmaker-in-Residence at the same college. She is currently working on a historical documentary on the Philippine American War and teaches film classes at Trinity College Dublin.
Kate Bowe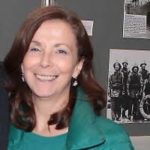 With over 30 years experience in the entertainment industry, Bowe Communications is one of Ireland's leading entertainment PR companies with a speciality in film. They have handled the unit publicity for some of the most high profile shoots in Ireland such as King Arthur, Veronica Guerin and The Last Duel and the theatrical release of films such as The Twilight Saga, Twelve Years a Slave and Knives Out. They also manage national film festival publicity along with corporate comms. Kate produced the award-winning short film "A Woman's Hair" and is delighted to serve on the board of Women in Film & Television (Ire).
Mary Flanagan

After 16 years working in London for leading TV and Media companies, IMG, ITV, Mentorn and Renegade Pictures, Mary returned home and joined COCO. Mary is responsible for all production and management accounts, business affairs and contracts. She takes the fear out of finance. Mary is also a fountain of knowledge when it comes to the lunchtime delicacies that Ranelagh has to offer.
Siobhán Farrell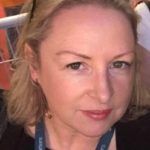 Siobhán Farrell is Managing Director of independent film distribution company, Eclipse Pictures, since 2008.  Prior to that Siobhán worked with Clarence Pictures, the Independent Production Unit at RTÉ and the Irish Film Institute. Eclipse Pictures is Ireland's longest established independent film distributor with a reputation at both domestic and international level as the go-to company for bespoke personal service.  They release and acquire rights to local and titles of Irish interest and offer a sub-distribution service to leading UK distribs including STX Entertainment and Pathé. They also offer a film consultancy, PR and event management service to clients looking for tailored Irish campaigns. Past titles include A Girl From Mogadishu, Henry Glassie: Field Work, Condemned to Remember, Anthropoid, The Magdalene Sisters, Hunger, Philomena, Personal Shopper, The Nice Guys, Bleed for This, Hustlers, I Feel Pretty, Sanctuary, Noble, The Camino Voyage, Slumdog Millionaire, Citizen Lane, Float Like A Butterly, Good Vibrations, The Stag and Pain & Glory.
Hannah Quinn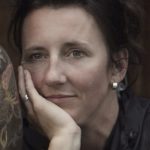 Hannah Quinn is a film & TV director, currently directing season three of Vikings: Valhalla for Netflix / MGM.  In the last year, Hannah directed family crime drama series North Sea Connection, 2nd unit on Disney's Disenchanted and won the IFTA drama director award for her episodes on Vikings: Valhalla season 1. Previously, she directed Fate – The Winx Saga (Netflix), The Stranger (Netflix), Intergalactic (Sky), Blood (VMTV) Eastenders (BBC1) Red Rock (TV3) and short films Smithy & Dickie and My Bonnie.  Before directing, Hannah worked as an Assistant Director for over two decades and she is also a pilot.
Aideen Burke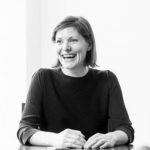 Aideen Burke is an experienced Media and Entertainment lawyer, having worked for a number of years in London before moving back to Dublin in 2017. Aideen has advised studios, producers, directors, broadcasters, screenwriters and distributors on legal issues affecting them. Aideen has particular experience in film and television development, financing, production, distributor and rights clearances. Aideen is a Legal 500 recommended lawyer for Media and Entertainment. She is now Legal Counsel at Virgin Media Ireland.
Jade Jordan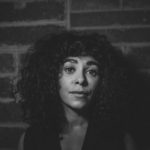 Jade Jordan is a mixed-race Irish actor and author of Nanny, Ma & Me. She studied screen acting at Dublin's Bow Street Academy. Jade's television credits include roles in ITV drama No Return, ITV/Virgin Media drama Redemption, Channel 5 drama Witness No 3, as well as guest roles on Kin RTE1, Channel 4's The Virtues and BBC's Doctors as well as Channel 5's The Catch to be released this winter. Jade's film credits include roles in Roddy Doyle's contemporary film Rosie, Kate Dolan's feature film You are not my Mother, Shaun Dunne's film documentary, How to tell a Secret and as a writer and producer of her own IFTA-nominated short film The Colour Between. Her theatrical appearances include Citysong & Dear Ireland for the Abbey Theatre, Coole Park Poetry Series & Four Days in July for Druid Theatre Company.
WFT Advisory Board:
Liz Gill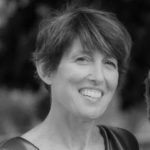 Liz is a producer, feature film and TV drama director and screenwriter best known for her film Goldfish Memory (2003). Her first feature was Gold in the Streets (1996), starring James Belushi, Ian Hart, Jared Harris and Aiden Gillen, produced by Noel Pearson. For TV, Liz has directed RTE's Raw, TV3's Deception, the 6-part comedy series Hardy Bucks and the second units of Camelot (Starz Encore) and The Santa Incident (Hallmark). She has also directed EastEnders for the BBC and RTE's The Clinic, Hide and Seek and The Big Bow Wow, and served as Consultant Director on Love is the Drug, winner of the IFTA for best television drama. As a documentary director, Liz directed A Story With Me In It, for which she was nominated for an IFTA award for best TV director (2012), as well as Consuming Passions (series 1 & 2), Written Off? (Series 1 & 2), Burma – The Generals' Genocide (RTE) and Sport Matters (Setanta). She has also worked extensively as a First Assistant Director in TV and feature films for directors such as Barry Levinson and Todd Haynes, among others, culminating in her writing "Running the Show – the Essential Guide to Being a First Assistant Director," published by Focal Press (US). Recently, Liz produced the last two seasons of Vikings, the MGM drama series and is currently Story Producer on the MGM/Netflix series Vikings Valhalla.
WFT Admin Team:
Project Manager: Gemma Creagh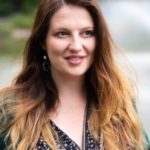 When she's not uploading news or manning zooms, Gemma Creagh is a writer, filmmaker and journalist. She was born in Cork, currently lives in Dublin, and has studied both in Belfast and Galway, where she graduated with a First from NUIG's MA Writing programme. Gemma was the writer and co-producer of the five-part comedy Rental Boys for RTÉ's Storyland, and has gone on to write, direct and produce shorts and webseries which screened at festivals around the world. At present, she is co-writing a feature, Fair Game with her writing partner and fellow WFT member Maureen O'Connell under Screen Ireland's Spotlight Scheme. Her script Detour was shortlisted for the 2020 Dun Laoghaire First Frames Scheme and is in consideration as a finalist in the CinemaStreet Women's Short Screenplay Competition. Spoiling Sunset, a comical stage play, was performed in the Jerome Hynes One Act Play series in 2014, and she has been selected as one of eight writers to take part in AboutFACE's 2021 Transatlantic Tales. Gemma has penned articles for magazines, industry websites and national newspapers and works as the assistant editor for Film Ireland Magazine. She's a contributor to RTE Radio One on occasion. Email Gemma at gemma@wft.ie.
Administrator: Smrithika Majukar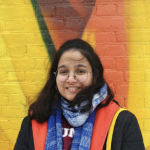 Smrithika is an emerging Indian-Dutch writer, graduating in 2023 with an MPhil in Screenwriting from Trinity College Dublin. She is passionate about telling stories from an international, feminist, and migrant perspective, as well as highlighting postcoloniality as it translates into the 21st century. She is presently developing a sitcom and a feature-length screenplay with the aforementioned themes on deck, helmed by characters who are 1.5-generation migrants like her. With an undergraduate degree in English Literature from the University of Amsterdam, she has experience in social media and event management, as well as film production in multiple student-led societies and films. Her work as a Director of Photography on award-winning films screened at the Dublin Universities Film Festival led to her team winning the Audience Choice Award and Second Best Film. Email Smrithika at smrithika@wft.ie.