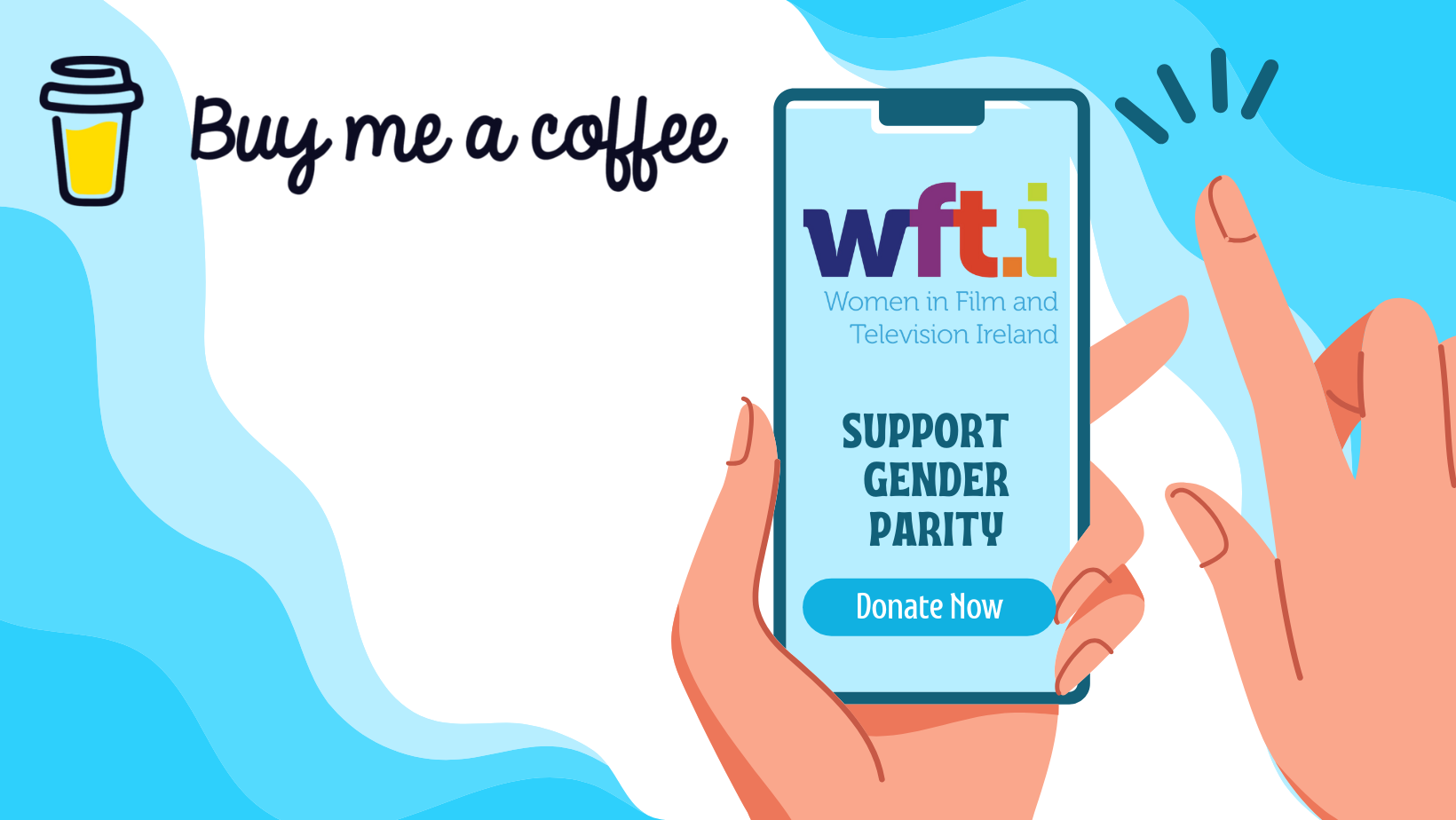 Not eligible to be a member? You can still support the work of Women in Film and Television Ireland (WFT), on Buy Me A Coffee! Our organisation is dedicated to promoting greater representation of women on screen and behind the camera. We believe in creating a screen industry that is equitable, sustainable, and successful well into the future.
💡 Who Are We?
Women in Film and Television Ireland is the Irish chapter of a global organisation, a voluntary body led by film and TV professionals of international standing. Our committee members represent the creative, business, and technical divisions of the Irish audiovisual sector. We are passionate about fostering an inclusive environment and empowering talented women to thrive in their respective roles.
🌱 Our Mission and Impact
At WFT Ireland, our mission is clear: to champion and amplify the voices of women in the film and television industry. We firmly believe that everyone deserves an equal opportunity to contribute their talents and stories. By supporting us, you are making a direct impact on our ability to provide essential resources, mentorship programs, and networking opportunities to women seeking success in the industry. Your contribution will pave the way for a more diverse, inclusive, and equitable future in film and television.
☕️ How Can You Help?
We invite you to show your support and solidarity by buying us a coffee! By heading over to our "Buy Me a Coffee" page, you can contribute the equivalent of a coffee or any amount that resonates with you. Every donation, no matter the size, plays a crucial role in advancing our mission and supporting the incredible women in the film and television industry.
🌈 Join us and become a Member!
We believe that change happens when we stand together. By supporting Women in Film and Television Ireland (WFT), you become an essential part of a movement dedicated to creating a more inclusive and empowering industry for all. If you'd like to go one step further, you can check your eligibility and join us as a Member! Your contribution has the power to break barriers, challenge stereotypes, and uplift the voices of talented women.
We are grateful for your support and belief in our mission. Visit our "Buy Me a Coffee" page today and help us drive positive change in the screen industries!
Thank you for being a catalyst for transformation and for joining us on this journey.
If you are a business/organisation and interested in becoming a corporate sponsor, or want to find out how we can work together to achieve parity, contact us on info@wft.ie.