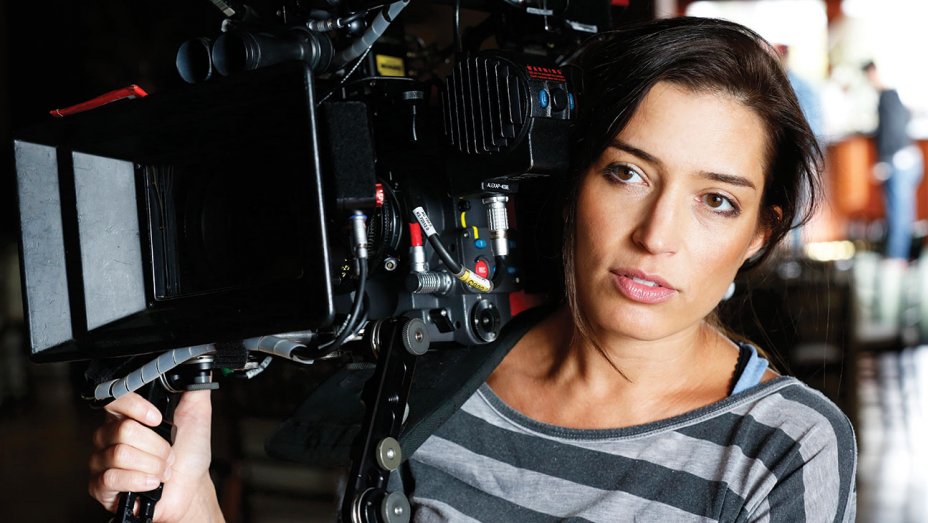 'Big Stories on the Small Screen'
Briefing Day

WFT Ireland is proud to be part of  the upcoming Big Stories on the Small Screen Briefing Day this December, and extends the invitation of application to all our members.

Date: Saturday, December 2nd, 2017
Venue: Radisson Blu, Golden Lane, Dublin 2

Cost: €20

Big Stories launches a new round of exciting events and workshops running right through 2018, starting with a packed one-day conference on December 2nd 2017. Apply for a ticket before Monday November 20th 2017 here. Please note: if you attend the Briefing Day, you can apply to take part in a week-long, writers' room workshop, running May 21st – 25th 2018.

The briefing day on December 2nd is a major one-day conference at the Radisson Blu, Golden Lane, Dublin 2. The conference features a range of top international industry professionals, discussing their working experience before an audience of one hundred writers, directors and producers, who may apply for tickets via Screen Training Ireland.

Who can attend:
You must please apply to attend, through the Screen Training Ireland website. Places are very limited and participants will be selected according to their suitability and experience (see participant profile below).

Deadline for applications: November 20th 2017. Please note that Women in Film&TV is not selecting the participants.

Participant Profile:
Irish-resident screenwriters, creative producers and directors are invited to apply to Big Stories on the Small Screen. Teams or individuals may apply. Screenwriters must have experience in scripted drama, with a writing credit on at least one produced script, which has been staged theatrically or screened on television or in cinema. Novelists with one or more published works are also eligible. Directors must have experience in scripted drama, with a directing credit on at least one production of minimum 30 minutes' duration, which has been screened on television or theatrically. Creative Producers must have a minimum of three years producing experience with a credit on at least one scripted production for film or television.

Speakers at the December 2nd conference include:

Reed Morano (in association with Women in Film&TV Ireland), Director and Executive Producer of The Handmaid's Tale (Hulu, Channel 4) as well as director with Billions (Showtime), Halt and Catch Fire (AMC) and the upcoming feature film The Rhythm Section.

Ronan Bennett, BAFTA-nominated screenwriter of the currently screening Gunpowder (BBC), as well as TV dramas Top Boy (Channel 4), Hidden (BBC), 10 Days to War (BBC), The Hamburg Cell (Channel 4), feature films including Public Enemies (Johnny Depp, Christian Bale), and acclaimed novelist whose works include Zugzwang, Havoc, In Its Third Year and The Catastrophist.

Amanda Coe, BAFTA-winning screenwriter of Apple Tree Yard, Life in Squares, Room at the Top, Filth: The Mary Whitehouse Story, Margot (all with BBC) and many other dramas, also an acclaimed novelist whose works include Getting Colder and What They Do In The Dark.

Malcolm Campbell, Showrunner of Ackley Bridge (BBC), screenwriter with The White Queen (BBC), Shameless (Channel 4) and other screen dramas as well as feature film What Richard Did (dir. Lenny Abrahamson).

Ciaran Donnelly, Award-winning producer-director of the upcoming Krypton (SyFi) as well as Harley and the Davidsons (Discovery), Vikings (History Channel), Titanic: Blood and Steel (Lionsgate) and The Tudors (Showtime), amongst others.

Neasa Hardiman, BAFTA-winning director of Happy Valley (BBC / Netflix), Jessica Jones (Marvel / Netflix) and Z: The Beginning of Everything (Amazon), amongst other screen dramas.

Lisa McGee, Creator of Derry Girls and London Irish (both Channel 4), screenwriter with Indian Summers, The White Queen, Being Human (all BBC) as well as Raw (RTÉ).

Katie Holly and Yvonne O'Donoghue, producers of Striking Out (RTÉ).

Declan Croghan, Creator of Life of Crime and The Body Farm (both ITV), writer with Ripper Street (BBC).

Robert Quinn, Director with Endeavour (ITV), Ackley Bridge (BBC) and No Offence (ITV).

John Hayes, Director with Bancroft (ITV), Vera (ITV) and Home Fires (BBC).

Lisa Mulcahy, Director of The Moonstone, Holby City (both BBC) and Red Rock (TV3).

Gerard Barrett, Writer/director of Smalltown (TV3) as well feature films Brain on Fire, Glassland and Pilgrim Hill.

Week-long workshop – 21st to 25th May 2018:
Ten selected projects are hothoused in a writers' room format, led by professional screenwriters David Isaacs (Mad Men, Frazier, The Simpsons) and Tom Abrams (Oscar-nominee, Professor of Screenwriting at USC). Subsequent to the workshop, participants continue to develop their projects in consultation with their tutors and collaborators via a secure online portal. In October, participants pitch their packaged long-form drama to invited production companies. Applications to attend Module Two will be accepted from 3rd December 2017via the Screen Training Ireland website. Application Procedure: Attendance at the event is limited. Interested applicants should apply for a place with a current CV via www.screentrainingireland.ie by Monday 20th November.

The event is run with additional support from Screen Training Ireland and the BAI.

For more info check the Screen Training Ireland site and the Big Stories site.