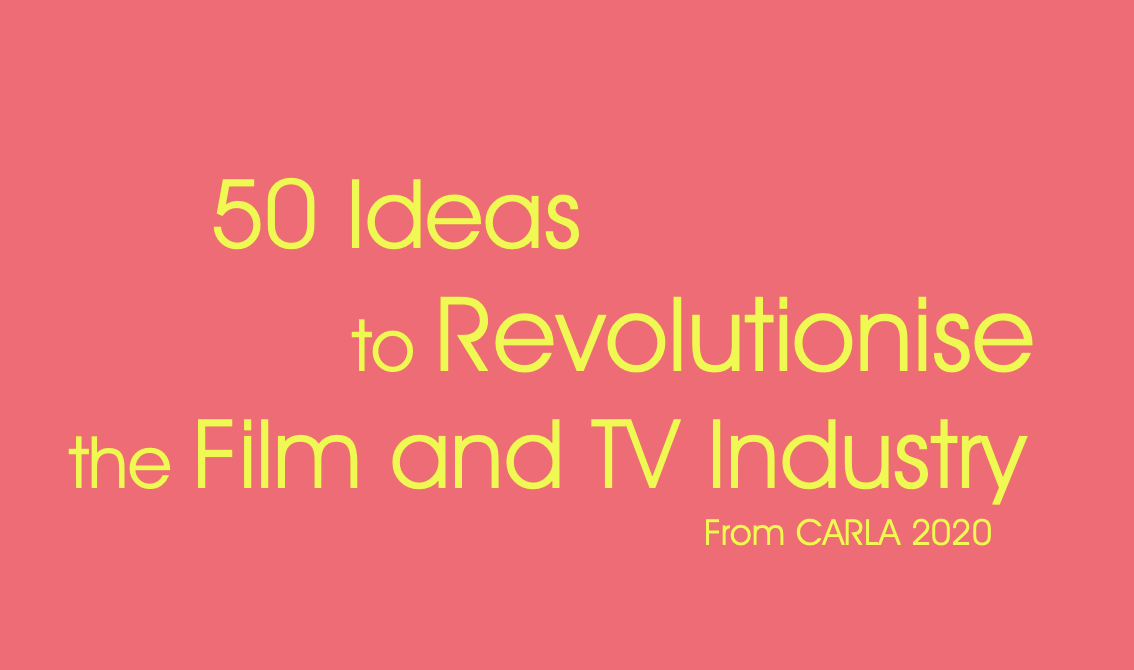 Carla 2020, the Global Digital Conference on Diversity and Inclusion in the Film and TV Industry, did things a little differently and took place entirely online. If you missed the event or weren't able to attend, make sure to check out their 50 ideas to Revolutionise the Film and TV Industry.
New Ideas
At the event, our Chair Dr Susan Liddy, launched her book Women in the International Film Industry Policy, Practice and Power, which covers gender equality in film in 17 countries: "We know an awful lot about [gender equality] in Hollywood, and indeed Sweden because of its trailblazing leadership, but maybe not so much about other parts of the world. So my hope is that this book will establish the range and scale of gender equality and the urgency, or the lack of urgency, with which the issues are being addressed from country to country." Watch Susan's contribution here.
Whether it means applying an intersectional lens, or taking a fresh look at the work diversity as a whole, you can watch all these talks online or download their PDF.

About Carla
Carla 2020 is a three-day digital conference which brings together new visions for diversity & inclusion in the global film & TV industry.
Carla 2020 unpacks power structures, gives space to unheard voices and celebrates activism in its various forms.
During the digital three-day symposium the international film ecosystem convenes: film professionals, researchers, public officials, film school representatives, studio and broadcast executives, financiers, journalists and activists come together in conversations, roundtables, networking, keynotes, speeches and research reports.
The mission of Carla 2020 is to generate a deeper understanding of the power and impact of our industry on cultural progress. Reaching beyond the work of film festivals and industry events, Carla 2020 focuses on systemic change and personal growth of all players in the industry.