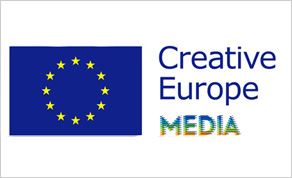 Would you like advice on your Creative Europe Slate Funding application? Come along to their seminar in the IFI on 10th January in Dublin to get:
Practical tips on writing your application | Orla Clancy and Eibhlín Ní Mhunghaile, CEDI MEDIA.
Company Presentation & Business Strategies, Bernie Cullinane, Pragma Advisory
Marketing & Distribution, Patrick O'Neill, Wildcard Distribution
Skills Development & Emerging Talent, Gareth Lee, Screen Skills Ireland
To attend, fill out a short survey online here.
About Slate Development Funding
Proposals must be submitted not later than 11.00am Irish / GMT time, on the confirmed application date, using the online application form (eForm). No other method of submission of an application will be accepted. Applicants shall ensure that all the documents requested and mentioned in the eForms are provided.
Available Funding
A Slate Funding application must contain a slate of at least 3 and a maximum of 5 projects. Each project can receive an amount of support between €10,000 and €60,000 provided the amount does not exceed 50% of the eligible costs of the project.  The total amount of support that can be allocated under Slate Funding is between €70,000 and €200,000.
A Short Film (max 20 mins) providing support to emerging talent can be included in the Slate as an additional project – ie a Slate of 3-5 projects plus one short film. If a short film project is included in the Slate the maximum contribution per Slate is €210,000 or €160,000 in the case of a Creative Documentary slate.
Eligible Applicants
This scheme is for independent European production companies (established for at least 36 months) with an International track record who have recently produced an internationally distributed project and wish to develop a slate of projects (3-5) with international potential for cinema, television or a digital platform for which they own the majority of rights.
Eligible Projects
Eligible companies can apply for support to develop the following:
Projects intended for theatrical release: Feature films, animation and creative documentaries (min. length of 60 mins)
Projects intended for television (one-off or series) or digital platforms (total user experience):
 Drama (min. length 90 mins)
; Animation (min. length 24 mins); Creative documentaries (min. length 50 mins)
The day of principal photography (or equivalent) of the submitted projects must not be scheduled to occur within 8 months from the date of application.
Find out more about this scheme online at www.creativeeuropeireland.eu.