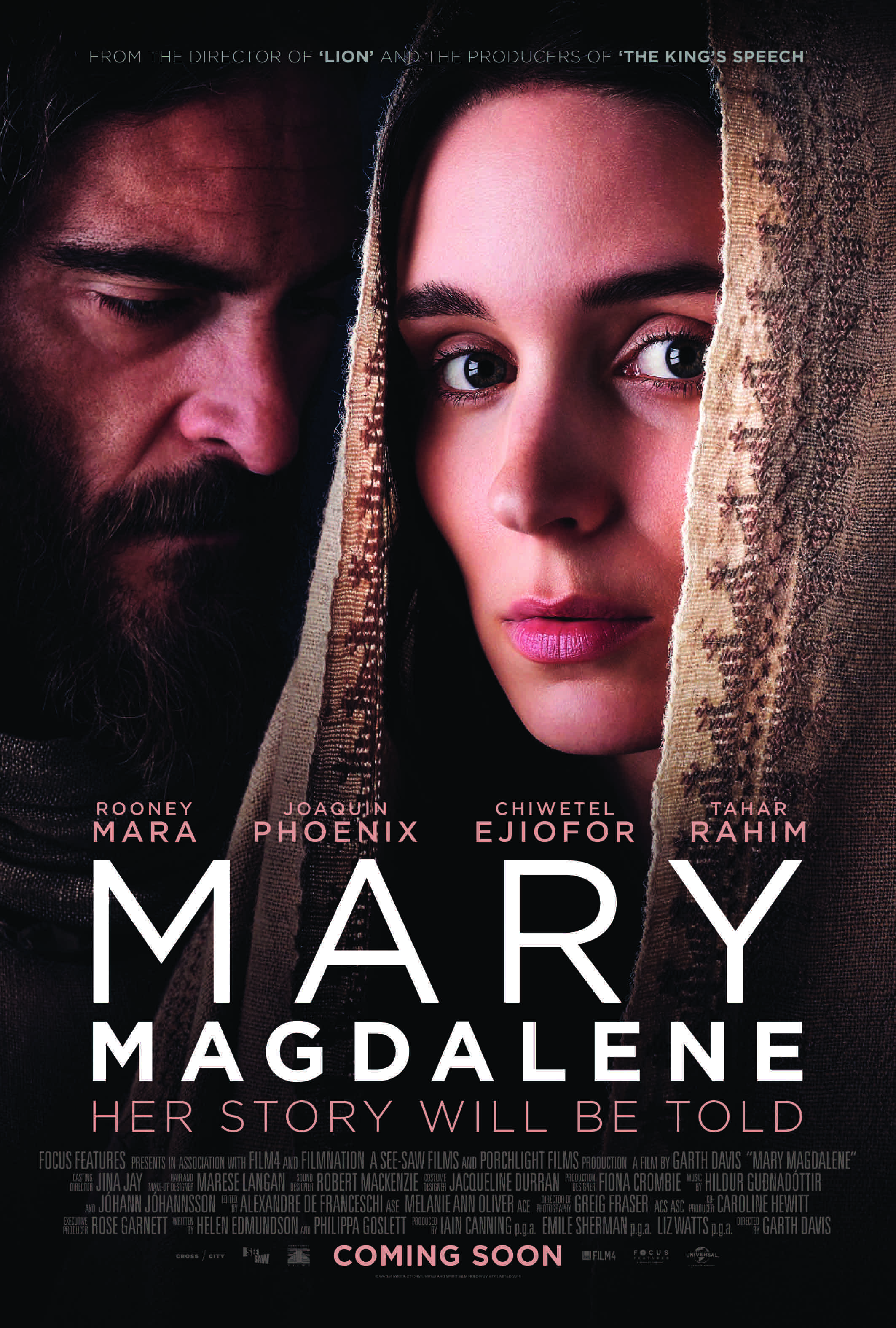 Women in Film&TV Ireland, in association with Universal Pictures International Ireland, kindly invite you to an exclusive preview screening of…
MARY MAGDALENE
Thursday March 15th, 6.30pm
The Odeon Cinema, The Point Village, North Dock, Dublin 1
MEMBERS (+ 1 GUEST) – FREE

EMAIL US BEFORE 5PM ON THURSDAY 15TH TO BOOK TICKETS: wiftirl[at]gmail[dot]com
MARY MAGDALENE is an authentic and humanistic portrait of one of the most enigmatic and misunderstood spiritual figures in history. The biblical biopic tells the story of Mary (Rooney Mara), a young woman in search of a new way of living. Constricted by the hierarchies of the day, Mary defies her traditional family to join a new social movement led by the charismatic Jesus of Nazareth (Joaquin Phoenix). She soon finds a place for herself within the movement and at the heart of a journey that will lead to Jerusalem. Written by Helen Edmundson and Philippa Goslett, MARY MAGDALENE also stars Chiwetel Ejiofor and Tahar Rahim.
Watch the trailer here.
In cinemas across Ireland March 16th
Notes on Your Booking:
This is a private booking link/screening for our members.
Please book two free tickets, under your name, if you want to bring a guest (your guest does not need to be a member). Or just book one for yourself.
Max two tickets per booking.
Booking closes 5pm Thursday.
First come, first served.
EMAIL US BEFORE 5PM ON THURSDAY 15TH TO BOOK TICKETS: wiftirl[at]gmail[dot]com