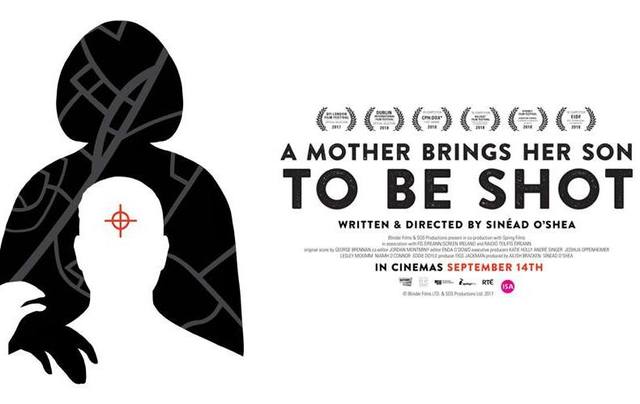 With the outbreak of COVID-19 continuing to take hold of the world, and restricting our movements in day-to-day life, it is not yet possible to gauge what its long term impact will be in the film and television sector in Ireland.  The impact is felt right across the industry, from freelance crew, to production companies, to festivals, distributors and cinema owners – we have never seen the like before.
As a response to the current situation, Blinder Films has added a range of titles to which it holds the rights to
Vimeo on Demand
– opening a new revenue stream and allowing people worldwide to buy or rent a selection of their documentaries, dramas and genre films online, from the comfort of their own homes. Blinder is also offering free viewing to those whose income who can't afford to pay but would still like to watch one of our titles – just email
info@blinderfilms.com
, and they'd love your support (via social shares and forwards) to reach audiences worldwide.
The Blinder team feels that it is important to celebrate Irish film and support the incredible work of Irish creatives and crew.  Blinder Films is using this time to try and continue to reach audiences with their productions and also want to help amplify the work of other Irish companies and creatives and hear how they can support the industry during this time.  If other companies or rights holders are interested in doing likewise drop Blinder a line and we will be happy to help and share your offerings on our social media.
"This is a really uncertain time, but one that is also remarkable to behold as communities, countries and the world are coming together to support the incredible work of those on the frontlines. I know for myself, beyond friends, family and colleagues, it's all forms of art that are getting me through. It's a joy and privilege to work in the creative sphere and we want to do what we can for others, so that we can bounce back stronger when this pandemic passes. If you have work you want to share, fundraisers to promote or other endeavours like virtual masterclasses, festivals, watch-a-longs or whatever please email or tweet us and we will amplify your voice. We would love the industry to join us in finding innovative ways to stay connected and support each other through this crisis"
Among the titles available is Sinéad O'Shea's gripping documentary A MOTHER BRINGS HER SON TO BE SHOT, which garnered widespread acclaim all over the world, with screenings at BFI London Film Festival, Sydney Film Festival, CPH:DOX, where it was nominated for the F:ACT award, and Watch Doc Film Festival where it won a jury prize. It was also nominated for awards at film festivals in Hungary, South Korea, and Romania. Over five years, O'Shea filmed this extraordinary unexpectedly humorous portrait of a post conflict society which begins when a mother takes her teenage son to be shot in both legs. The Oscar nominated director Joshua Oppenheimer is executive producer. 30% of all profits from the sales of the film on Vimeo will go towards Northern Ireland based mental health charity MindWise.
Further titles available include Finola Geraghty's COME ON EILEEN and THE QUEEN OF IRELAND (limited territories), the feature documentary about renowned drag queen and accidental LGBT activist Panti Bliss. Blinder Films have been behind recent projects EXTRA ORDINARY, starring Maeve Higgins – now available on Netflix UK & Ireland, and Sophie Fiennes's music documentry GRACE JONES: BLOODLIGHT AND BAMI.