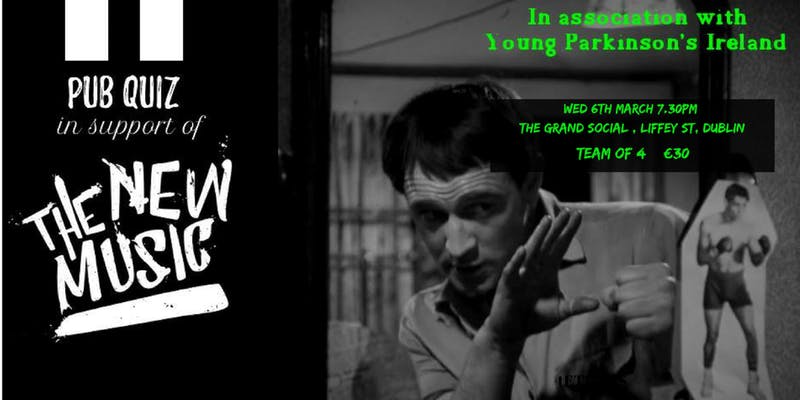 One of our talented members is raising money for a very special project. There will be a fundraising pub quiz on Wednesday 6th March at The Grand Social in Dublin from 7.30pm. Test your music, film and general knowledge while supporting this great cause with a quiz hosted by Quizhost Ireland.
About The New Music
The New Music is a new Irish film about a classical pianist with Young Onset Parkinson's disease who joins a Dublin punk band. It aims to shine a light on this rare and little known condition which affects those under 50 years of age. The film has the full support of Young Parkinson's Ireland and is currently raising funds to complete post production for its completion deadline in March.
Regster your spot now
Its just €30 for a team of 4 and you can secure your place by booking on www.Eventbrite.ie. There will be some excellent prizes up for grabs on the night – Including a WFT Ireland Membership as well as prizes sponsered by Film Equipment Hire Ireland, The Lighthouse Cinema, Act The Maggot to name but a few. They'll have some exclusive film prints and posters, cinema tickets and other surprises! No one should leave empty handed!
If you cant make it but you'd like to donate to the film now-you can do so here: https://www.gofundme.com/thenewmusic