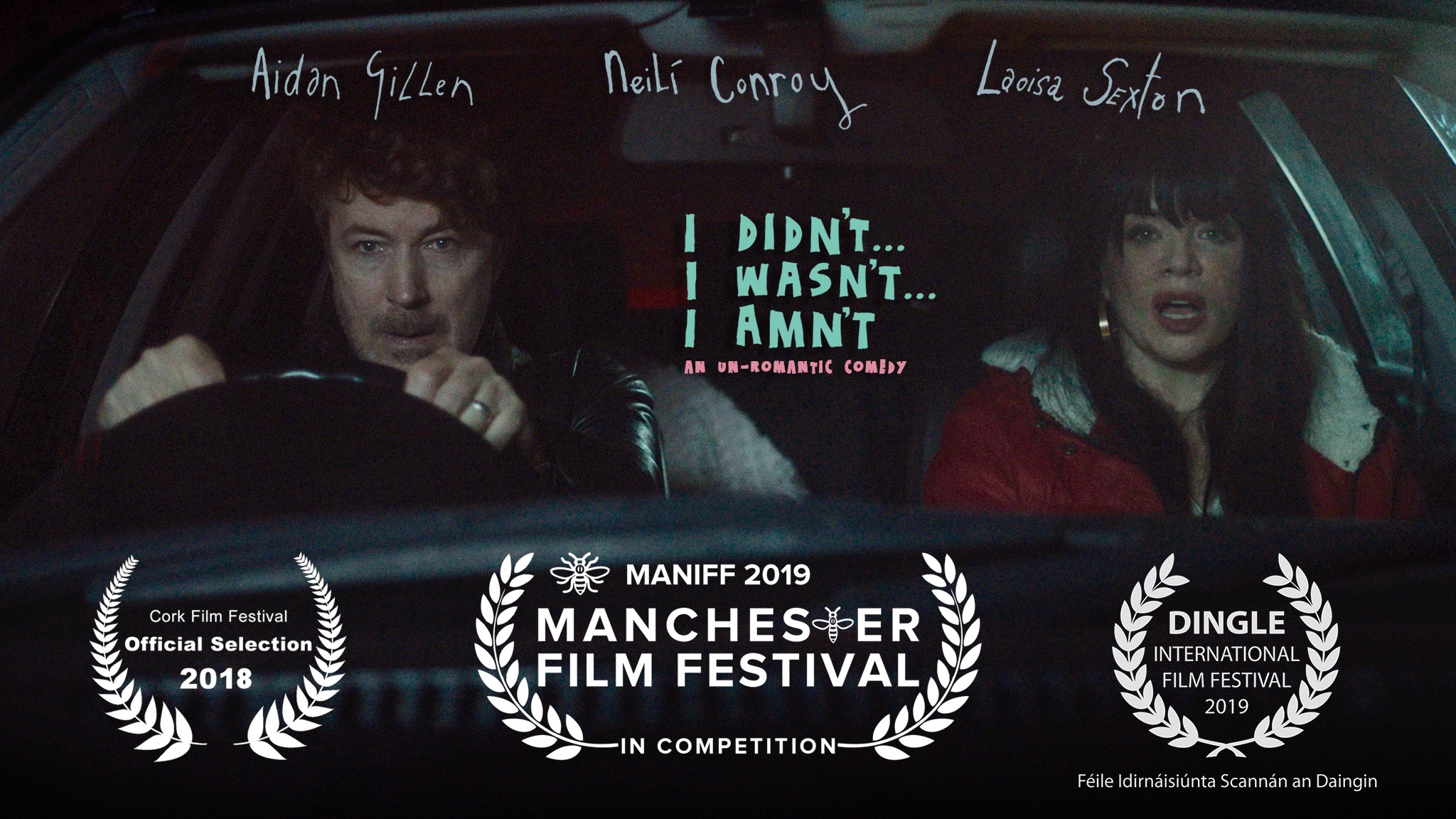 I Didn't… I Wasn't…I Amn't is a socially realistic, un-romantic comedy set in Dublin and was written and directed by Irish actress, Laoisa Sexton. This dark-blue short stars Aidan Gillen (Game of Thrones, The Wire), Neili Conroy and Laoisa Sexton, with appearances by Wesley Doyle, Laurence Lowry (American Gangster, Blood Ties) and comedian Joseph Mc Gucken.
The film tells the story of a lonely woman who grapples with her own misdeeds; wrestling with her sexual desire, she falls for a wealthy, sexy older man. The narrative explores the complex social contracts between men and women in the realm of modern life, as well as the need for connection and one woman's desire to attain it. The story was adapted from Laoisa Sexton's debut play, For Love, which was produced Off Broadway by the prestigious Irish Repertory Theatre. This critically-acclaimed theatrical run was a hit with audiences and received a five-star review in the NY Times Critics' Pick.
Upcoming Screenings
25 minutes long, this creative comedy was shot all over Dublin and was produced by Ten Thousand Hours Films, with cinematography by Trevor Murphy. I Didn't… I Wasn't…I Amn't is presently playing the festival circuit and was officially selected by the Bafta / Academy Award Cork International Film Festival last November. Having been selected for the Manchester Film Festival, this short will screen on March 4th (Tickets HERE). It has also been selected for Dingle International Film Festival, where  I Didn't… I Wasn't…I Amn't will screen on March 23rd (Tickets HERE).
Follow the film's progress on Facebook,  Instagram, or watch the trailer below:
I Didn't… I Wasn't… I Amn't (an un-romantic comedy)-Trailer from 10khrsfilms on Vimeo.