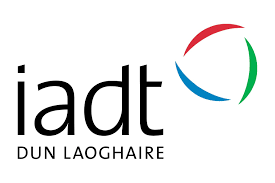 IADT Students' Union will present a networking and panel discussion addressing gender diversity in the Arts and Cultural Sector.
IADTSU and a group of third year Arts Management students are hosting a networking day for all women across campus. We still have a long way to go to achieve gender equality in the Arts and Cultural sector, despite the efforts of the Waking the Feminists and #Metoo movement. This event will consist of a networking day where all women across IADT are invited to attend. The day will conclude with a panel discussion from key figures in the theatre, film and the music industry. The aim of the event is to challenge the power imbalance which women face in industry and society and to empower more women into the Arts and Cultural industries and most importantly to provide a space for women of diverse backgrounds to network and support each other.
IADT Dun Laoghaire – all welcome, no need to book:
27th November, at The Chapel
2-4pm Networking
4-5.30pm Panel Discussion 

Panellists
Dr Annie Doona
Dr Doona is the current President of IADT Dun Laoghaire. Dr Doona is currently Chair of the Screen Ireland. Dr Doona is a member of the Institute of Directors, The International Women's Forum, Women in Film and Television Ireland and the Women's Executive Network. She is a frequent speaker at festivals and events on the theme of Women in Film in Ireland and on Film Higher Education.
Grace Dyas
Grace Dyas is an acclaimed artist, activist, writer, theatre director and actor living and working in inner-city Dublin, she makes theatre, film and large-scale participation projects because she wants to change the world – and to change the world you must change power. Grace Dyas challenges power. She collaborates through performance with young people and vulnerable adults. She is a member of THEATRE club.
 In 2017, she was the first woman to share her experience of abuse of power in the theatre world in Ireland, contributing to the global #MeToo movement. Her post to her blog opened the gate for others who followed from the theatre family, and then from across Irish public life. This became an ongoing campaign, I Believe You Before You Open Your Mouth, named for the words of Grace's mentor, Christine Buckley (director of the Aislinn group for survivors of Industrial Schools). Grace explored the legacies of these institutions in her play, We Don't Know What's Buried Here.
Jess Kavanagh
Throughout her career, Jess has worked both as a backing vocalist and as a front-person. Currently, she is touring extensively with The Waterboys as a backing vocalist and working with her own band, BARQ in Dublin.
Previously, Jess has worked with top international and Irish artists, such as Hozier, Kodaline, The Commitments, Jape and Le Galaxie.