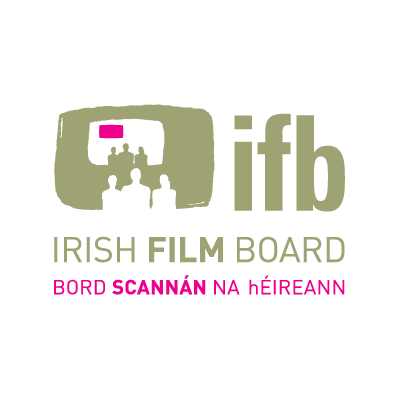 The IFB Announces the Details of POV: A Production and Training Scheme for Female Creative Talent
Posted on the IFB site: 13th February 2018 
As part of Bord Scannán na hÉireann/the Irish Film Board's (IFB) ongoing commitment to empowering and supporting female creative talent, the POV Production & Training Scheme (POV) is a new filmmaking initiative aimed at female writers and directors.
The aim of this training scheme is to enable distinct Irish female voices with a passion to tell stories on the big screen through the development and production of feature films.
Speaking about the launch of POV, Annie Doona, Chair of Bord Scannán na hÉireann/the Irish Film Board (IFB) said:
"We are delighted to launch POV, a scheme dedicated to the development and production of female-led feature films. POV presents an exciting opportunity for Irish creative female filmmaking talent to bring their stories to the fore and is a crucial and integral scheme in allowing the IFB to implement the action points of its Six Point Plan and is also part of the IFB's new ground-breaking funding initiatives for female talent announced at the 2017 Galway Film Fleadh.
"The IFB remains steadfastly committed to achieving 50/50 gender equality within the Irish film, TV and animation industry and as we seek to empower female talent in bringing their unique and original narratives to screens, we hope that POV will provide an important launch-pad from which gender parity can be eventually achieved."
What Are We Looking For?
POV is open to live action fiction feature films that can be produced at the required budget level of €400,000. There is no limitation on the genre, narrative style, content or other elements of the screenplay/story. We are looking for distinctive creative voices and exciting, bold visions, regardless of the type of film. We are interested in stories that will give us a real sense of place; stories that will transcend low production budgets, and engage audiences in Ireland and world-wide.
How Does It Work?
Applications are invited from Irish female director/female writer/producer teams who meet the eligibility criteria of the scheme. Up to ten applications will be shortlisted for interview with the aim of selecting six projects for a funded development step. Each of the six selected teams will be offered tailored support, access to networking events, as well as mentoring and high-level training with established industry professionals. After an intensive development process, up to three projects will be selected for production, with budgets of up to €400,000 per film. The selected films should be ready for production in 2019.
The initiative also extends to cast and crew with the produced projects providing many opportunities to upgrade. A strong gender balance will also be expected across all crew with training and mentorship opportunities afforded to all involved in the making of the films.
How To Apply?
Full details of the scheme including the application requirements, assessment process and production criteria and rules are available in the POV Application Guidelines.
The IFB will host an open Information Session in March for all interested applicants with details to be announced shortly.
The deadline for receipt of applications is 1pm on Friday 13th April 2018.
For further detailed information on the scheme, please see the IFB Website