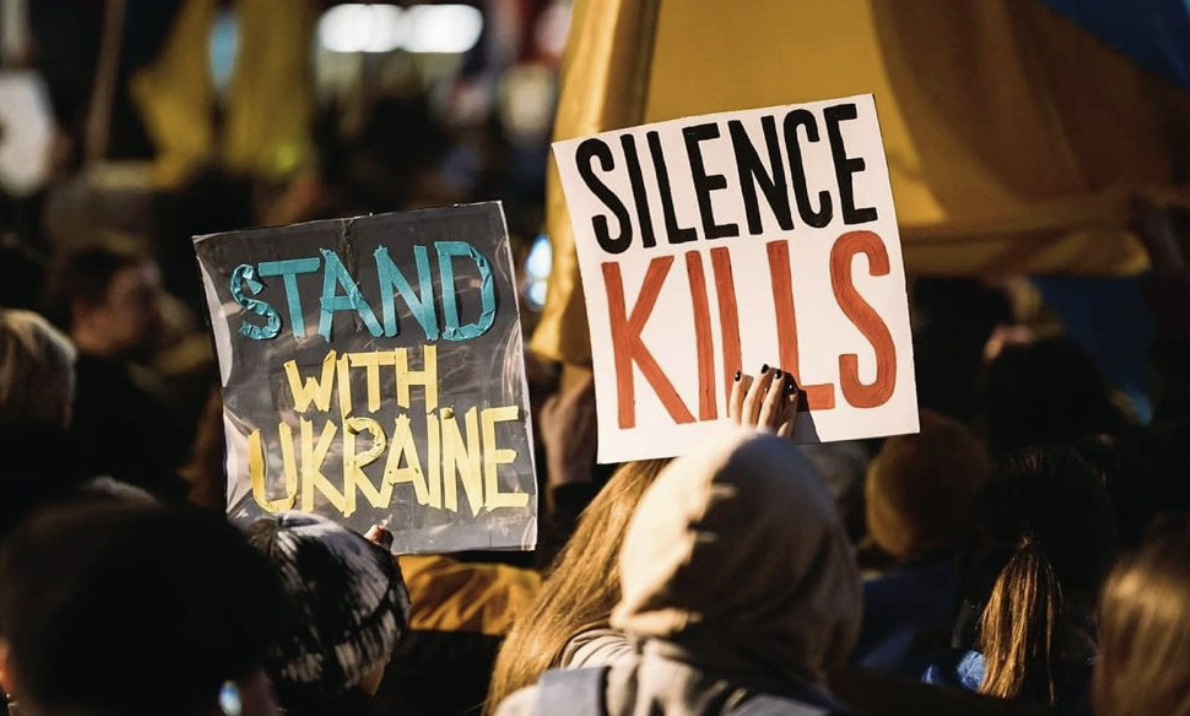 Irish Filmmakers, including WFT Members Roisin Kearney and Orla Murphy, are calling on the members of the industry to help support the filmmaking community directly affected by the war in Ukraine. They are looking to support those staying to document the war as well as help those fleeing the conflict.
What can you do to help?
1.
Click the
donate
 button below and send money directly to those filmmakers on the front line of this war. 
DONATE HERE
2. Support their Market Stall.
They are seeking donations of high-end designer clothes and movie memorabilia for a one-off stall at the re-opened Dublin Vintage Flea Market in the Digital Hub, Dublin 8. March 20th, 11.00 – 18.00
Collection Point: 54 Mountjoy Square, (basement) Dublin 1.
Collection Dates:
Sunday March 13th 11.00-13.00,
Tuesday March 15th 09.00-16.00,
Weds March 16th 09.00-16.00.
3.
Set up your own charity fundraiser 
and donate towards helping the filmmaking community in Europe. Contact the organisers
here.
Upcoming Funding Event
About the Team
WFT Member Órla Murphy is an award-winning Writer-Director who has made drama and documentary for film, theatre and radio over the past 15 years.

Fellow member Roisin Kearney is a freelance writer/director who has worked in Film TV and Theatre for over 20 years.

Irina Maldea started her career in the national film studios in Romania and is now based in Ireland, where she directs award-winning documentaries for broadcaster and theatrical distribution.

Brendan Culleton is a filmmaker and teacher at the National Film School who has been making documentaries and dramas for 20 years for Irish and international audiences.

Brian Deane is an Irish writer, producer, director, and founder of TW Films with close links to the Ukrainian conflict.