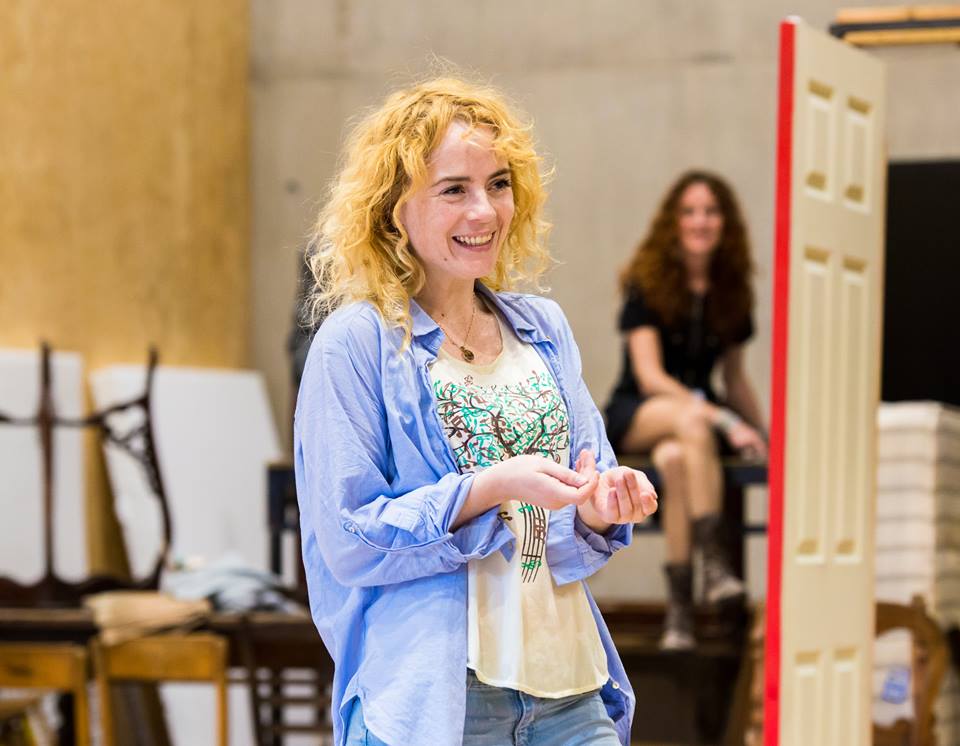 At WFT Ireland, we are constantly inspired and impressed by the caliber of work being done by our members across the film industry. We are delighted to highlight their achievements with our special slot 'Member in Focus'. For September, we are featuring the work of actor, writer, director, and producer, Maureen O'Connell. Maureen has directed shorts which have screened across the globe; her feature, SPA Weekend, has just embarked on its festival circuit and she has just received funding from Screen Ireland to shoot her latest short, HUM. We spoke with this Wicklow creative about her inspiration, her background, and all things film.
What were the films and performances that you loved growing up?
Well, I lived in the sticks in Wicklow growing up and we used to go to the video shop every now and then. My brother – who was the oldest and therefore able to rent films – would always get Arnold Schwarzenegger films. As a result, I'm a huge fan of Predator, Raw Deal, Red Heat, Terminator, Conan the Barbarian etc…. the list goes on! He also rented lots of Spielberg films, so I loved Indiana Jones and especially Raiders of the Lost Ark. Plus Harrison Ford as 'Indiana' is probably one of my favourite performances.
As I got older and chose my own films, Jane Campion's The Piano stands out for me. As a young kid, I didn't really understand it but I was fascinated by it. It's a great film to go to if you want to see how a filmmaker draws the landscape into the film as a leading character – which Jane also does with the soundtrack. The landscape (sometimes harsh, sometimes loving), the music and Holly Hunter's performance still stand out strikingly in my mind. As a piece of cinema, I love it. There is something jagged there; The Piano did not have the smooth happy edges of the more male-orientated films mentioned above.
Definitely not!
Looking back, I realise now that I probably should not have been watching it. I was way too young and there was lots of sex scenes in it. How and ever, this film still stands in my mind and heart as a beauty, and one that I still go back to.
One of my first outings to the cinema was a birthday outing to see Gremlins 2 with my Dad. I was enthralled when I thought the Gremlins had actually taken over the cinema. I screamed with laughter and wanted to go check out the projection booth to see if they were there. My Dad told me to stay put in my seat though…
An awful lot of my positive feelings with regards to filmmaking comes from childhood and that feeling of magic mingling with fun, innocence and adventure.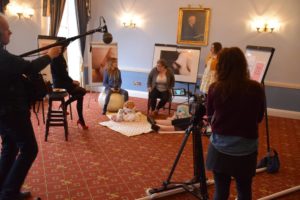 Are there any films that you look back on differently as an adult and a professional working in the industry?
Sure! In one sense, I respect those films and filmmakers even more.
I mean, looking at many of those male-oriented 80/90's action films now, yes, you do cringe at some of the side-kick, female roles. But as a filmmaker, I enjoy reversing that. I still love the genre and want to make action films which have women as the lead. I don't get angry about those older films either; there's still a great deal to enjoy about them. Any great action film is a masterpiece in direction/cinematography/sound-design/acting etc.. and, of course, joy!
Can you tell me about your experience working and training as a performer?
I made my own films when I was a kid using my Dad's old VHS camera. Where we were living, there weren't many neighbours or friends interested in featuring in them, so I had to act myself. The films were, for the most part, re-interpretations of fairy tales or other stories… although, I did make a horror film that ended up being quite like Psycho in theme and idea. I meant for it to be scary – but it was hilarious. I realised then how hard it is to make a horror.
With regards to training, I did a year of Speech and Drama when I was 13 or 14 and won a few prizes at Feiseanna. Then, when I was 19 or 20, I did some profit-share shows around Dublin, got rejected twice by the Gaiety School of Acting and finally studied Film Production at Ballyfermot College of Further Education. While I was there, I performed in multiple short films for free, did a showcase for casting directors/agents and unfortunately heard nothing back.
It was after I had completed a show with the AboutFace theatre Company, The Glory of Living, that I joined the ReActors Agency. I was cast as the lead, 'Cathy' in Wuthering Heights, my first fully professional gig. We did two national tours and received lovely reviews. I used the money and my savings to produce my first short film since graduating BCFE; Missed… was about a ridiculous break-up I'd had with one of my first boyfriends.
Then I had roles in a number of professional shows; I was 'Cecily' in The Importance of Being Earnest (National Tour), 'Cassandra' in Trojan Women (my first show at Smock Alley Theatre), 'Guildenstern' in Hamlet by Marowitz, (Dublin Fringe Festival) and 'Princess Pushy' for the panto The Toys Save Santa, an experience of which, I loved every last second. The sound of children's laughter is just joyous. It's great fun playing the 'baddie' and winding them up – they'd throw their jelly babies at me while I was on stage.
After this, I tried out for RADA. I thought I should at least go through the process and see what it was like. I did not expect to get in, but somehow I did. This took me by surprise. I was on the set of my 3rd short film, GIRLS when I found out.
What was RADA like?
RADA was awesome. Honestly, if you want to get good training, go to RADA. The main thing I learned from my time there was the importance of technique when it comes to stage and film. Many younger actors often don't think very highly of technique. A lot believe it's archaic. They might think acting is about making themselves cry or being intense… All of that is fine but it means nothing if you cannot land a line, or if you are not listening to your scene partner, or if the audience cannot hear or see you or if you do an incredible performance just out of focus and not on your mark. By the way, I've made all of these mistakes, so I'm mainly giving out to myself here…
What advice do you have for someone just starting out?
Get training – good training – and keep training as you are in the industry. It takes at least 10 years to become an actor and another 10 to become a good actor. And always watch other actors who are better than you or more experienced.
That's good advice!
Yes, I distinctly remember after RADA, I got a gig playing a lead 'Oona Crawford' in an episode of BBC1's Father Brown alongside Mark Williams, Sorcha Cusack and James Fleet. I learned a lot from Mark Williams, in particular, especially about choices and technique.
I know you're just finishing up a play The Gods of the Ozarks – can you tell us a little about this?
The Gods of the Ozarks is a brilliantly-written play, highly theatrical, a hysterical farce but also hugely moving, as it looks at themes such grief, the passing of time and solace. The show came about through the NewVember Play Reading Festival, run by AboutFace Theatre Company's Anna Nugent & Paul Nugent. Every November, they present and perform new play readings to audiences. They rehearse with actors and over a couple of nights, perform them. It's a great celebration of theatre and inspires new writers to get their work out there and seen. The Gods of the Ozarks was performed at the New Theatre at this festival last November and it went down so well with the audience that it got funding for a run in Dublin.
And importantly where can people buy tickets?
We have finished our run in the Civic Theatre Tallaght but there will be more to come! Go to AboutFaceireland.com for more info!!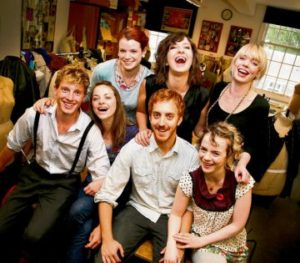 When it comes to creativity, what does the theatre, as a medium, deliver differently from working in film? What do you love about both and what are the upsides/downsides – if any?
As a performer, technically, They are both very different. With theatre, you've got to gauge the space you'll be performing in and deliver a performance that'll ensure every member of the audience can see and hear you so that you can tell your part of the story clearly. You also want to connect to the audience. I cannot perform on stage without the energy of the audience. I need their connection to send my energy to them and I get energy back from them. It's an electrifying experience. It's terrifying and exhilarating. I also need my fellow actors. I need them so that I can plant my performance in them. Their reactions then to my performance feed into my performance and my reactions to theirs…so, acting is really re-acting more than anything else.
I know that in film and TV, you must also plant your performance on the other actor too, however, often you might have a close-up and the production team will tell your acting partner to take a break as they are not needed in that shot. So, you either perform to a spot near the camera or a stand-in. Here, you just use your imagination.
You've also worked a lot helping students and people starting out – do you feel this changes your opinion of the craft or the industry in any way?
Yes, definitely. It makes me love actors, filmmakers, artists so much more. Anyone who takes a chance in themselves and steps out with faith to try something so hard yet so rewarding, I just love all of my students. In the past, I've had some bad acting teachers who use the teaching of acting as an ego power-trip. This is nonsense! Teaching anything but … especially when it comes to acting. You're not a true teacher if you do not operate from a place of humility. It's important to admit that you do not have all of the answers. You might say: 'I don't know, but let's try to find out…' rather than saying you know everything and bashing your students confidence whenever you get the chance.
I do feel for my students too. I know their naivety starting out all too well. You think maybe for you, it'll be easier. Maybe you'll get the breaks. And, maybe you will!! Who knows?! But, often, it's a long, long road. This is a tough industry. It's a killer in many ways! And it is corrupt as fuck. The #MeToo movement didn't come from nowhere. It came from our industry.
And I try to tell my students that the reward is in the journey of discovering joy, in taking a leap of faith in yourself and creating works of art, no matter how big or small.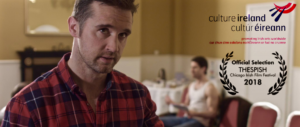 What are the stories that you feel are important to tell right now?
Hearing from voices we've not heard from before is important. Netflix is a great medium, as we are getting complex narratives from people who are not all white, male people. I find them so exciting and they engage me like never before. Like, Get Out has a dynamism that you don't get from other horror films made by the usual suspects. Films from this genre are our way as humans to looks at our unconscious fears and when we hear from an African American saying that their unconscious fears are about us white people, it resonated right round the globe because it's true.
I'm also loving all the women writers on Russian Doll: Natasha Lyonne, Leslie Headland, Amy Poehler, Greta Lee, Elizabeth Ashley et al. What an incredible show! As regards what specific stories people should tell? and right now? I don't know! Tell whatever story needs to be told. The story that is bursting out of you.
Well said!
One thing I do not like is filmmakers cynical attempts to make a 'woke' film because they think it'll earn them kudos with festivals or online etc.. and the thing is, it usually does work. This really annoys me. A long time ago, I worked with a guy who came on board as a producer of one of my films. He told me at a festival that if I ever wore a skirt to the film set as a director he would walk off the set and never work with me. I told him, if I ever worked with him again, I'd wear a mini-skirt to set. We never worked together again. Don't make a film about women's rights or the rights of refugees unless you really, REALLY care about it. There. I've said it.
Filmmaking is all about collaboration – what do you think are the most important elements of maintaining a professional, creative bond?
I think respect is hugely important. If you really respect each other, you'll really listen to each other and together you can meld your ideas together. Obviously, the director has to be strongly guided by their intuition, a sense of practicality and a way of communicating that clearly. But if you are clear in what you want, then people can get on board with you and they begin to help you follow your intuition. It's a wonderfully daunting and exciting process.
And always say: 'thank you' and always mean it.
Proclaim_FINAL from Maureen O Connell on Vimeo.
How do you think that your time as a performer has impacted the way you view and work with actors?
It is so, so helpful to me now as a director. Just knowing the process they go through to get a performance and how vulnerable they are but also knowing when to push them is extremely valuable knowledge to me.
You've done amazing work with low- and no-budget filming. Your shorts have screened at festivals around the globe and picked up tonnes of awards, and now your feature is doing the same! What was it about those pieces that inspired you to tell those stories?
Mainly it was a need to tell those stories and the sense of joy around them. That, and liking the people I work with. There is usually something challenging in each piece I've done. I think to myself 'Can I do this? Well, let's find out!' And by the end of each piece, I've learned more. For example, I'd never done a historical film before, so with Proclaim! I challenged myself to see if I could make an authentic looking and sounding period piece with little or no money. I love my audiences too. I want to tell them a story that will engage, titillate and challenge them. I love to hear them laugh and move them in silence if I can – it's always tricky. Each audience is different. But I always want to win their hearts and minds.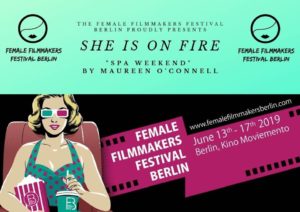 How do manage wearing on more than one 'hat' on a project?
When it comes to writing, acting and directing, there's a strong creative element. With regards production, it can be all about organisation, planning, problem solving and management. How do you 'change hats' when working on a project. Well, I think every creative has to be practical. The moment you begin to create anything, you realise how many compromises you have to make because of the challenges of reality.
Even when writing. You may love a section of dialogue but if it is not helping the overall piece, then you've got to let it go. You have to be practical. And being a producer of your own work just means you have to be really practical.
People who are not creatives often think we are impractical creatures 'away with the faeries!' but I beg to differ. We are the ones who know the most how much reality forms our ideas and stories. Reality invariably helps give our high-falutin ideas form and shape and surprises us into realising what we actually meant all along. Our ideas are like coarse flour being sieved through reality and what you're left with is a finer idea/story. Creatives have an intimate relationship with practicality/reality.
And that's how it is if you're an indie filmmaker producing your own work. For Proclaim! I had to shoot outside on the Dublin streets. But they were modern Dublin streets. So, I decided before I'd finished the script that it would be shot in shallow depth of field and close-up on actors faces. This choice helped me creatively too because I could see how it would also lend itself to a feeling of being under pressure being so close-up on actors faces. And this is what Proclaim! is about. People making something against the odds under huge pressure.
What was your experience working on productions like those?
Organising the film shoot, I suppose, helps me. It helps me see the film in practical ways. I know what I can get done in the time that we are given. It's like the 'Practical Mo' is talking to the 'Creative Mo' and saying: 'This is how you'll get this shot in this amount of time.' For instance in SPA Weekend, at the end of the film, we have a cowboy shoot-out scene. A glass gets shot out of my hand. People have since asked me how we did this. And, if it took ages to get.
I did this scene by collecting glass jars over the summer and breaking them and keeping those shards of glass aside. Then, I got an establishing shot of me drinking whiskey from my glass tumbler at the cowboy saloon counter followed by a close-up of my face where the glass is out of frame. I am in fact holding the broken pieces of glass in my hand at this point. We add in the sound of a gunshot going off, and I simply throw the broken pieces of glass up into frame. Then cut to a close-up of my whiskey spilling on the counter and back to the wide shot of me looking shocked with broken glass on the counter and spilled whiskey. We shot that shoot-out scene in 3 hours.
MEITHERHOOD Trailer 3 from Maureen O Connell on Vimeo.
What advice would you give anyone planning to shoot their own short?
Organising people can be hard. Try to be shrewd and recruit people who are great in a role but are dependable and committed. People turning up late is disastrous. The reason is, they affect morale, which is so important on a shoot. If anyone is being negative or bringing down the level of effort required to make a great piece of work, it can really poison the overall piece. So, just be careful when choosing your people.
Make sure in your heart and mind that you truly commit to finishing the film before you begin. If you don't, you won't be able to finish it. You will think the challenges – of which, there will be many – too great, too insurmountable and you will stop before the film is fully realised. Make the decision and commit fully & then begin.
Visualise each shoot in great detail. Trouble-shoot each scene/sequence. Are there toilets nearby for cast and crew? Is there enough water for everyone? Is there shelter for people and equipment? Transport? Parking? Is it close by? Do you have or need permission to be filming? Props? Make-up/costume? Do you have enough time for all the shots on the shot-list. If not, what is your Plan B shot list? Do you have paracetamol? Do you have sellotape/twine/hammer/nails/waterproof marker/sponge/tissue? You always need those things. Trust me.
When it comes to producing, you've worked wonders creating solid, well-traveling work on the back of goodwill and generosity! What are your tips there, especially concerning the festival strategy and getting your film seen?
Yes, the people I have worked with are amazing and I am beyond grateful to them. I can only hope that they are happy with the films we created and how we went about doing it together. And that they had fun!
I have no festival strategy and have never had one. I just send my films to film festivals on Filmfreeway (which is awesome!). I've actually joined their 'Gold Members' where you can get into some festivals for cheaper. Do that, if you want to be a producer. Go to festivals you get into. I don't always do this as I rarely have enough money to go after making a film. But you should. Festivals prefer choosing your film if they know you.
Also, just being relentless. I'm just stubborn. But I've had wayyyy more rejections than I've ever had a yes. I mean, just thousands of rejections. I'm kinda mad. I shouldn't really be here still making films and acting. I should have an office job. But here I am, weary, tired and being interviewed like I know what I'm talking about…..
Will you stop – you've seen it all at this stage! Can you tell us about the short you're working on at the moment?
Yes! I am finally working on a funded short film. Woohoo!!! It is called 'HUM' and is written by the wonderfully talented Ivan Cush. It is being produced by Ronan Cassidy, Daniel Harper and Jonathan Farrelly. It's a lovely script about the healing powers of art. I can't say too much more but it's obviously right up my street! I'm presently in pre-production and am loving working with my creatives. This will be my first time to not produce a film I am directing. It feels so weird, and lovely, purely focusing on directing.
Do you have any screenings coming up?
Meitherhood just screened in LA at the brilliant CIACLA (Contemporary Irish Arts Centre Los Angeles). I'm hoping to make festival announcements about my feature SPA Weekend pretty soon but can't say anything just yet!
Congrats – we can't wait to see it!
About Maureen O'Connell
Maureen O'Connell is a professional actor and filmmaker from Dublin, Ireland. She trained as an actor at the Royal Academy of Dramatic Art (RADA) in London and received her BA in Acting in 2012. She also has a Higher National Diploma in Film Production from Ballyfermot College, Dublin. She has numerous acting credits to her name including BBC1's TV series, Father Brown a UK tour of Juno & the Paycock as 'Mary' & recently as 'Regan' in King Lear in Dublin. Maureen's short films are award-winning PROCLAIM!, YDA Award-nominated GIRLS, award-winning Thespish, Missed, Tom Foolery and her newest short, Meitherhood. Maureen's first feature film is the award-winning SPA Weekend.
TRAILER 3 from Maureen O Connell on Vimeo.