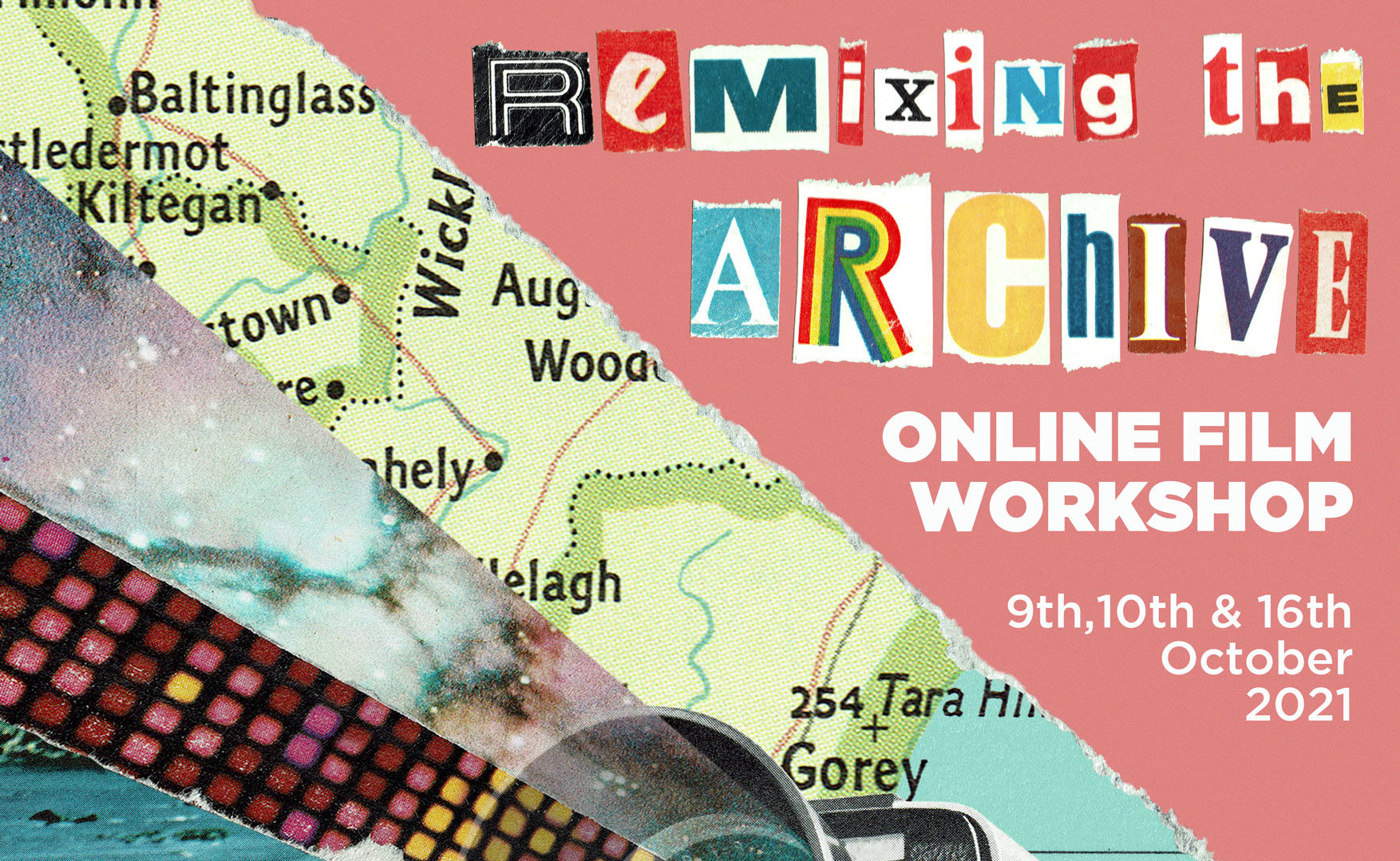 Screen Wexford is running an exciting new training programme in the field of film archive this autumn in collaboration with Make Film History (link: https://www.archivesforeducation.com/makefilmhistory) and Screen Skills Ireland.  But hurry, the submission deadline is Sunday 3rd October 2021 at midday!
Archive film can inspire new original stories: a personal tale about your own life; a film about a childhood memory or a chance conversation. Any subject that excites you could be the jumping-off point for an archive-based short film.
This is a wonderful opportunity for ambitious early stage career filmmakers and artists working with the moving image across Wexford to engage imaginatively with the enormous untapped potential of archive film, and to learn to integrate it into their films, with the help of mentoring workshops.
Mentored and guided by leading international names, 12 aspiring filmmakers will have the unique opportunity to work with remarkable footage from celebrated Irish and UK film archives that include the BBC, the IFI, NI Screen and the BFI through the Make Film History Workshop.
The workshop element will run over two weekends – 9th, 10th & 16th October and will be led by Irina Maldea (link: https://www.imdb.com/name/nm0539181/) and Brendan Culleton (link: https://www.imdb.com/name/nm1840852/?ref_=fn_al_nm_1) of Akajava Films with guest speaker Dónal Foreman (link: http://www.donalforeman.com), all of whom work with archives in their artistic practice. The mentors will help the workshop participants to develop their filmmaking skills through working on a new archive-inspired piece, which will be presented at a special screening event late 2021.
TO APPLY
Click here or copy and paste the following link into your browser: https://99yd018aio7.typeform.com/to/fKtXaVae
Please include:
– a brief bio noting any previous production experience
– a short response (no more than 300 words) to one of the films listed on the Make Film History website, suggesting how you might creatively respond to it
– if you wish to send samples of previous work, in any medium, you may do so, but this is absolutely not a requirement
We would like to have an indication of how your voice, style and vision can offer a fresh and original perspective on your chosen film and theme.
Please note that this call for proposals is not intended for experienced filmmakers.
SUBMISSION DEADLINE: Sunday 3rd October 2021 @ midday.
Successful applicants will be notified by Monday 4th October @ 5pm.
This workshop is funded by Screen Skills Ireland, Wexford County Council & Make Film History and is free to participants.
Make Film History is funded by UKRI-AHRC and the Irish Research Council under the 'UK-Ireland Collaboration in the Digital Humanities Networking Call.'