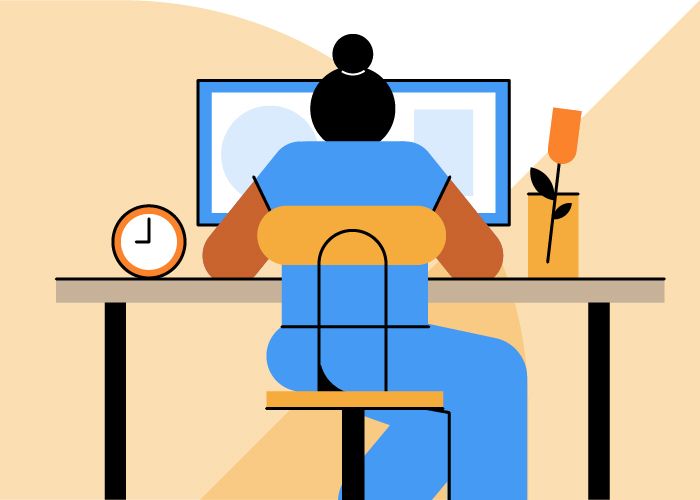 After a successful pilot year for Screen Wexford, Wexford County Council will be announcing plans for the further development of Film, TV & Animation in County Wexford in a drive to attract more international and indigenous film and TV productions to the region and nurture homegrown talent as it continues to be a hub for the screen industries in 2022 and beyond.
Innovative training programmes, traineeships, mentorships, masterclasses, industry panel discussions, case studies and funding awards were rolled out in 2020 – 2021 as well as other major regional developments in the screen sector including the appointment of a part-time Film & TV Coordinator, Linda Curtin, who has held the position over the past year overseeing the successful implementation of these initiatives.
As Screen Wexford continues to grow, Ms. Curtin will be stepping into Screen Wexford Special Projects overseeing the Immersive Wexford training programme and a new Full-Time Film & Television Coordinator will be appointed in the beginning of 2022.
Full-Time Film & TV Coordinator Role 
Key responsibilities: 
Engage and continue to work with local and national production companies to promote Wexford as a 'Film Friendly' County to attract future film and TV productions in the Screen Sector.
Manage and Update 'Screen Wexford' website with web designers -which includes local crew data base and locations data base and other facilities necessary for a film and TV production cluster.
Co-ordinate training and development opportunities with stakeholders to support the Screen Sector.
Co-ordinate funding submissions on behalf of the steering group where opportunities arise including possible corporate sponsorship, government grant schemes, tax incentives for the Screen Sector.
Report to Screen Wexford Steering Group and convene review meetings with Steering committee as required.
Develop a 3 year "Screen Wexford" Strategic Development Plan with Screen Wexford Steering committee in consultation with key stakeholders.
Organise regular update meetings with Wexford County Council Departments to help create "Film Friendly Environment".
Co-ordination of funding submissions for the screen sector in Wexford.
Tailor  filming permits and procedures to provide a seamless service for the Screen Sector to support the County as 'film friendly' for production companies.
Promote  Co. Wexford as a film friendly location by attending shows and conferences, liaising with Screen Ireland and other film commissioners and film officers e.g. Attending 'Focus' – biggest event and meeting place for international production.
Organise group meetings with local film makers and crew to build film community in County Wexford and provide feedback for the 3 Year Strategic Plan.
BACKGROUND TO SCREEN WEXFORD
County Wexford has a history of attracting International Oscar winning productions to the county with it's stunning, cinematic locations such as Steven Spielberg's "Saving Private Ryan' filmed in Curracloe, 'Brooklyn' which was filmed in Enniscorthy as well as more recent Irish productions like John Banville's 'The Sea' and 'The Lodgers' filmed in Loftus Hall, which provided local employment, contracts with local companies and spends within the local economy.
Wexford Arts Office and Economic Department and Wexford LEO have joined forces to engage with the screen sector, government agencies, training bodies and guilds including Screen Ireland, Screen Skills, WWETB & SDGI & Screen Guilds to develop the ambitious vision and plans for County Wexford within the thriving Irish film, television and animation industry.
Film, TV, animation and visual effects have become a significant employer in Ireland and Screen Wexford have established themselves firmly as one of Ireland's most exciting and innovative screen offices as they continue to support creative talent and build a workforce for the screen industries creating jobs for local residents from carpenters, riggers, office staff and assistants to camera, hair, makeup, production design and costume design crew.
SCREEN WEXFORD ACTIVITIES OVER THE PAST YEAR
The 'Screen Sector Strategic Plan' is currently being developed by the Screen Wexford Steering Group consisting of key local authority representatives from Arts and Economic Development department and Screen Industry Experts.
Phase One of the plan was the appointment of the Part-Time Film & TV Coordinator, the setting up of 'Screen Wexford Office' and a pilot programme of free industry led training initiatives that included work placements and mentorships within the screen sector.
In 2020 – 2021, Funding support was given to three Wexford filmmakers to produce their own work with the New Voices Narrative Short Film Funding Awards in film, documentary and animation which included mentorships from industry leaders. Remixing The Archive was a training programme that supported Wexford film makers who produced six original short films.
Free masterclasses were delivered by leading industry experts in Editing with Tony Kearns (Black Mirror), Directing with Dearbhla Walsh (The Handmaids Tale, Tudors), Writing For Screen with John Yorke (Channel 4, BBC) and Cinematography that took place in 2021.
Twelve new Wexford writers completed Phase 1of the Wexford Writers Scripting For Broadcast Academy which took place throughout 2021, providing opportunity and training with leading industry show runners, directors and producers through one on one training, masterclasses, panel discussions and case studies. Each of the writers delivered one hour original screenplays for an Anthology TV Series. Phase 2 of this programme to be announced.
A start your own business course was run through Wexford Leo for those setting up their own businesses in the screen industries.
These training programmes were funded by Screen Skills Ireland, Creative Ireland, Wexford County Council Arts and Economics, Wexford LEO, delivered by Screen Wexford and Bodecii Film.
The Screen Wexford Steering Committee recognise the importance of supporting local creatives and creating a community where local filmmakers and industry experts can come together, network and inspire each other in their companies and careers through training and networking events, both locally and internationally, and in the development of their own short and feature films. It intends to build on this network of professionals and trainees in Wexford and surrounding counties in the SouthEast over the coming months and years and the appointment of a Full-Time Film & TV Coordinator is central to this.
This is a 3-year Full-Time pilot initiative for Contract for Services delivered 2022- 2025 that requires a minimum five year project management experience. 
Closing date for applications: Friday January 14th, 5pm.   
For a request to tender please go to www.etenders.gov.ie  System ID/reference 204854
For additional information go to  https://www.wexfordcoco.ie/arts-and-culture or www.screenwexford.com