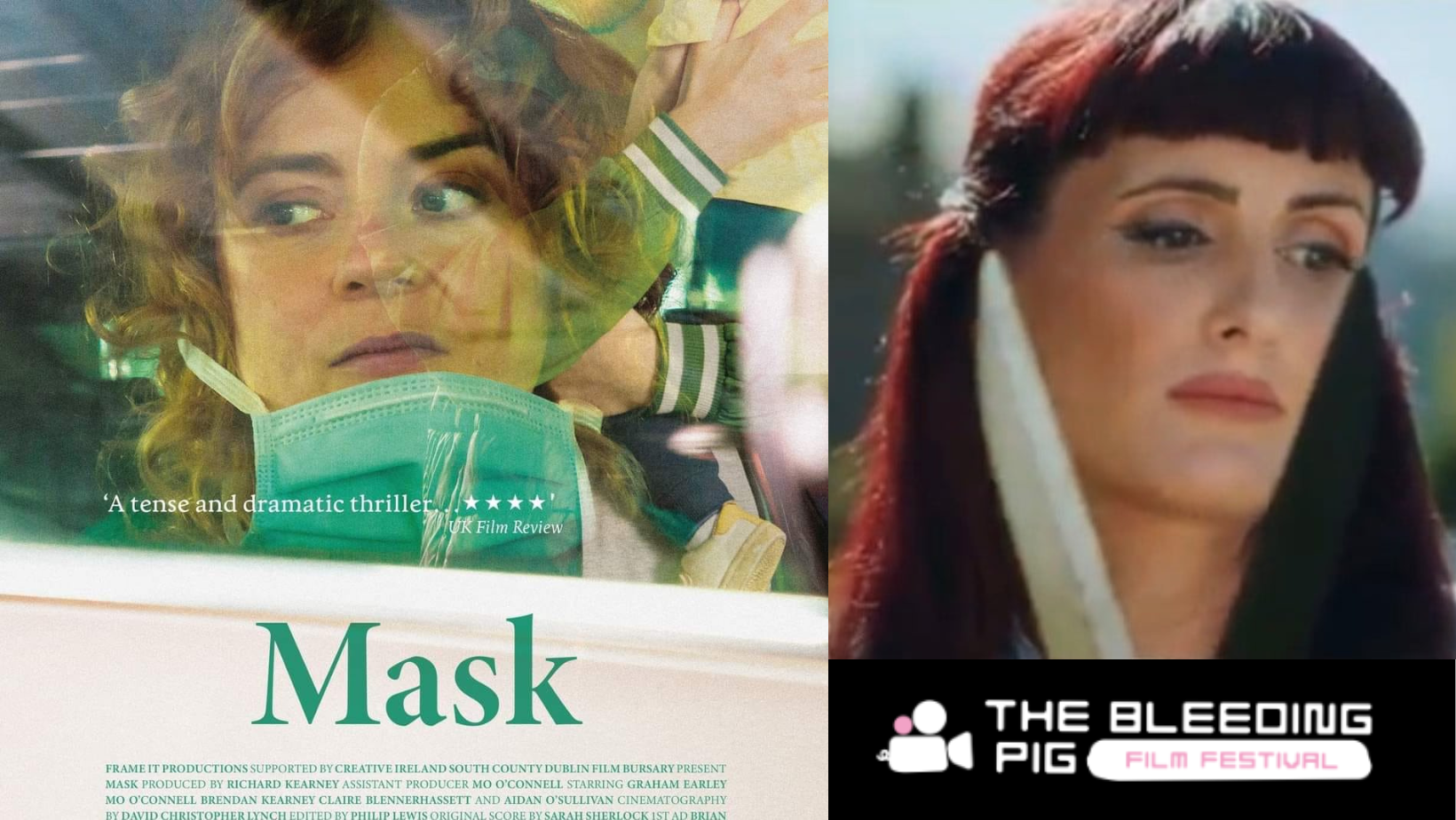 The Bleeding Pig Film Festival returns to Donabate for its sixth year from Monday 11th to Wednesday 13th September within the beautiful surroundings of St.Patrick's Church of Ireland in Donabate Co. Dublin.
The exuberant and inspiring selection of films includes a full night dedicated to Women in Film with 70% of all films screening over the festival written and/or directed by female filmmakers.
Organised by WFT Member Emma Fagan, the festival features the work of and by many celebrated WFT Members! Grab this chance to get tickets for the festival!
Programme Information
Monday 11th September from 7.30pm
Laura Kavanagh's The Radio, written by Thomas Conway is a heartwarming and sombre tale about an elderly widower (a pitch-perfect performance by Lalor Roddy) who depends on his radio to keep a foothold in his routine.
Wireless, produced by WIFTmember Sinéad O'Riordan, who is also a working actor , features dazzling performances from Rose Henderson ( Father Ted /Fair City ) and Patrick David Nolan, a fun loving couple living on an isolated island who are faced with the prospect of a two-kilometre lockdown due to the Covid pandemic. Wireless is written/directed by Brian Benjamin Dwyer.
Gunter Falls in Love is a charming and playful stop motion animation by Bafta nominated director and animator Josephine Lohar Self. The film was produced by Carla Mooney, also a WIFT member and Delwyn Mooney of Irish production company Cardel Entertainment for RTE Junior.
Whistling Past the Graveyard (directed by Colm Sexton and written by Pol O'Murchu) a  comedy with a wicked hint of malevolence features a fantastically funny performance from Aisling O'Neill ( Fair City).
The Bleeding Pig are delighted to welcome Aisling O'Niell, Laura Kavanagh and Sinéad O'Riordan to Donabate to take part in a Q&A hosted by Film in Dublin's Luke Dunne.
Tuesday 12th September 7.30pm
Sinéad O'Loughlin's Lamb starring Eanna Hardwicke ( Lakelands, The Sixth Commandment) premiered in Tribeca and was awarded Best International Short Film at the 2023 Bengaluru International Short Film Festival. Deservedly, the film is now on the long list for the 2024 Academy Award for Best Live Action Short Film and  was also nominated at the 2023 Irish Film and Television Awards. O'Loughlin is also a WIFT member.
Another IFTA nominee, Wednesday's Child directed by WFT member Laura O'Shea is a hard sitting drama starring Charleigh Bailey and Caroline Harvey (Harvey also wrote and produced the film). The film won the Oscar-qualifying Tiernan McBride Award for 'Best Short Drama' at the 34th Galway Film Fleadh, making O'Shea the first female director to receive the honour in over 20 years.
The festival is honoured to welcome back Cliona Noonan with her latest animation Soft Tissue which won Best Animated Short at this year's Irish Film and Television Awards. This stunning short was made during Noonan's OFFline film festival Animation Residency. The Bleeding Pig have have also screened previous work by Noonan Tuna and Wet and Soppy
Safe As Houses is a short film about Aggie, a woman with Down Syndrome who offers shelter to a young girl when her home is not so welcoming.The film is produced by Claire McCabe and directed by Mia Mullarkey, both members of WIFT and written by Sarah Ahern. Mullarkey was recently selected as one of the inaugural Rising Stars Ireland by Screen International.
Haven tells the heartwarming story of  the unlikely friendship between a lonely sheep farmer in her 70's and a young girl living in Direct Provision who wants to learn how to be a farmer. Written by Ivan Cush and Rehan Ali and directed by WFT member Maureen O'Connell, this short was funded by Kerry County Council and the Arts Council.
Dreams Interrupted, a short documentary by WFT member Orla Murphy, is a compelling story exploring a historic and many-storied inner-city Dublin house through the eyes of two women whose destinies have been shaped by living there.
IMRO award winner LMFM's Sinéad Brassil will host a Q&A with Orla Murphy, Maureen O'Connell and Miriam Devitt following the screening on Tuesday 12th September
Wednesday 12th September
The festival will screen Luke McManus' multi-award winning documentary North Circular which explores the people  and music of Dublin's North Circular Road. Among others, the film celebrates amazing women from Dublin's North Inner City such as  songwriter and producer Gemma Dunleavy and Olympic Gold Medalist and amateur boxing World champion Kelly Harrington.
Dates: Monday 11th- Wednesday 13th September 2023
Venue – St Patrick's Church of Ireland, The Square, Donabate, Co. Dublin K36 Y521
Find more information and book your FREE ticket here!