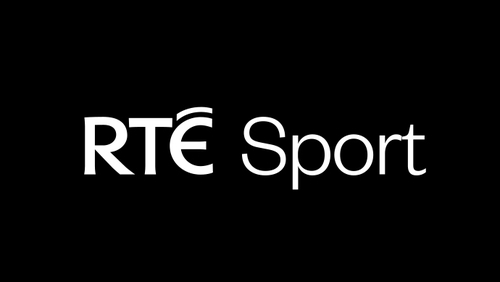 As part of their digital first strategy RTÉ is  looking for a multimedia journalist with excellent all-round sports knowledge, first-rate writing ability and multimedia skills to join their online team. Reporting to the Editor, RTÉ Sports Output, this role involves the sourcing and writing of breaking news stories for the RTÉ website and News Now app, managing RTÉ Sport's social media channels and collaborating with online, radio and TV colleagues on digital projects and content creation.
Job Type: Full-time
Location: Dublin 4
Salary: €44171- €69459 per annum
Deadline: 5pm on Friday, 18th October 2019
RTÉ Sport is home to Ireland's best sports journalism and the online sports desk is responsible for the country's most popular sports news website and app, as well as the management of RTÉ Sport's social media channels.  With the latest and most relevant Irish sports news, the RTÉ website and News Now app is renowned for its coverage of GAA, soccer, rugby, golf, racing and all Irish sport that matters to our users, as well as engaging features and digital multimedia content.
A fast-paced operation, working in teams of 5-6 across a shift pattern, thier multimedia journalists are capable of making swift decisions in regards to RTÉ's editorial policies and values, as well as the laws regarding defamation, contempt of court and copyright.  While RTE are known for the strength of their GAA, rugby, and domestic & international soccer coverage, as a public service broadcaster all RTÉ staff are expected to have a working knowledge of all Irish sporting bodies and teams.
The successful candidate will contribute to the sports news coverage on the RTÉ website and News Now app by displaying a keen news sense and the ability to source and verify stories. They will write in a clear and engaging style, while selecting the correct photos and multimedia content for each article, which they will headline in an accurate and relevant manner.  They will show an enthusiasm for original longer-form features, be they written articles, video projects, podcasting or mobile journalism content creation.
They will be capable of managing and curating RTÉ Sport's social media platforms, including the posting of story links on Twitter and Facebook, the creation of bespoke imagery for Instagram and the repurposing of RTÉ television, news and radio content for use across social media as well as RTÉ's own digital platforms.
Candidates will possess the following skills, qualifications and attributes
Experience in print or digital media
Third-level degree, diploma or certificate in journalism or similar qualification preferable
Excellent knowledge of a range of sports, particularly Irish competitions and sportspeople
Accomplished writing ability and a passion for social media
Familiarity with a content management system such as Wordpress preferable but not essential. Similarly, working knowledge of video and audio editing tools an advantage
Attention to detail, good communicator, imaginative, visual, punctual
This position will be offered on an ongoing employment basis. RTÉ is also going to create a panel, which they can use to fill any short or long-term vacancies, should they arise, over the next 24 months.
The salary scale applicable to this role is from €44,171 to €69,459 gross p.a.