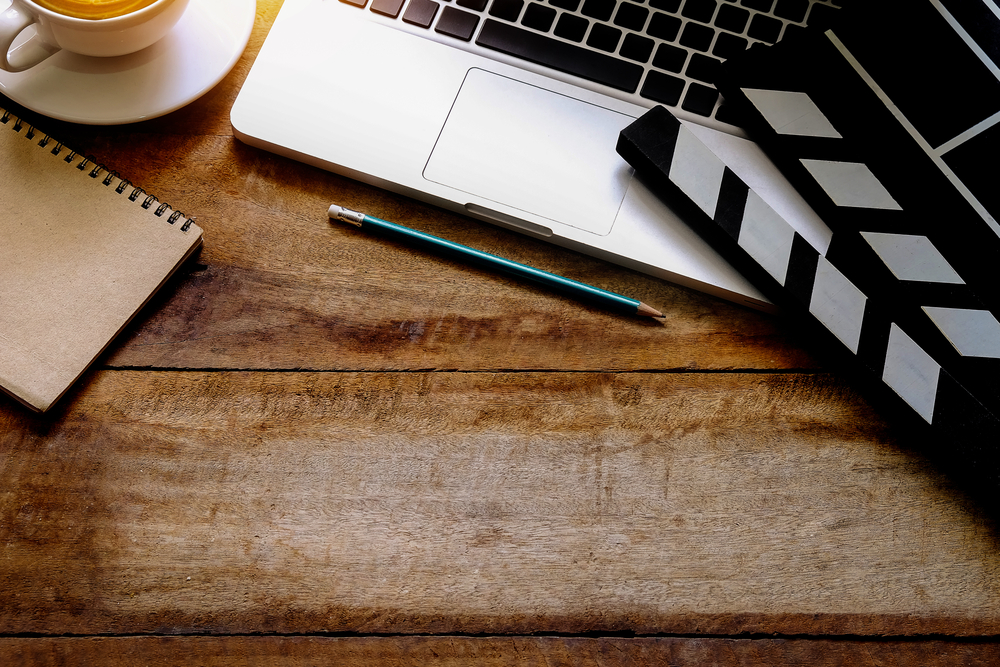 Wexford County Council will be announcing plans shortly for the development of Film, TV & Animation in County Wexford in a drive to attract more international and indigenous film and TV productions to the region and nurture homegrown talent as it prepares to become a hub for the screen industries in 2021.
There will be an emphasis on the development of the county by the appointment of a Film Coordinator who will oversee the implementation of a 'Screen Sector Strategic Plan'. This will include initiatives that meets the demand of the industry as well as nurturing local skills and talent through training, mentorship, work placements and funding.
The Film Coordinator will engage with the local authorities, the screen sector and government agencies to develop the film making infrastructure and work towards making Wexford an attractive destination for Hollywood and other foreign and indigenous productions.
County Wexford has a history of attracting International Oscar winning productions to the county with it's stunning, cinematic locations such as Steven Spielberg's "Saving Private Ryan' filmed in Curracloe, 'Brooklyn' which was filmed in Enniscorthy as well as more recent Irish productions like John Banville's 'The Sea' and 'The Lodgers' filmed in Loftus Hall, which provided local employment, contracts with local companies and spends withn the local economy.
Following on from the 2019 'Film & TV Production & Development in Wexford Report', Wexford Arts Office, Economic Department and Wexford LEO have engaged with the screen sector, government agencies, training bodies and guilds including Screen Ireland, Screen Skills, WWETB & SDGI to develop an ambitious vision and plans for County Wexford within the thriving Irish film, television and animation industry.
Development of the Screen Sector in the region comes at a time when Film, TV, animation and visual effects have become a significant employer in Ireland. Wexford County Council are looking to the success of counties like Limerick and Wicklow, who, with the addition of Troy Studios, Ashford Studios and Ardmore Studios have generated hundreds of jobs for local residents from carpenters, riggers, office staff and assistants to camera, hair, makeup and costume design crew.
The 'Screen Sector Strategic Plan' is currently being developed by the Screen Wexford Steering Committee consisting of key local authority representatives from Arts and Economic Development department and Screen Sector representatives.
In Phase One of the plan, the Steering Committee are building on Wexford's previous success following extensive consultation and engagement with government agencies and all parts of the industry by appointing the Film Coordinator by Sept/October 2020.
Phase One also includes setting up the 'Screen Wexford Office' and the announcement of a pilot programme of industry-led training initiatives which are to include work placements within the screen sector from October/November 2020.
Support will be given to local creatives to produce their own work with the announcement of three Narrative Short Film Funding Awards for Wexford based film/documentary makers and animators in September/October 2020. The funding awards will include mentorship from industry leaders.
The Screen Wexford Steering Committee recognise the importance of supporting local creatives and creating a community where local filmmakers and industry experts can come together, network and inspire each other in their companies and careers through training and networking events, both locally and internationally, and in the development of their own short and feature films. It intends to build on this network of professionals and trainees in Wexford and surrounding counties in the SouthEast over the coming months and years.
Wexford County Council invites applications for the role of Film & TV Coordinator. This is a 1-year part-time pilot initiative for Contract for Services delivered 2020-2021 that requires a minimum five-year project management experience. Closing date for applications: Monday 10th August 2020. For further information please go to www.wexfordcoco.ie/arts-and-culture.