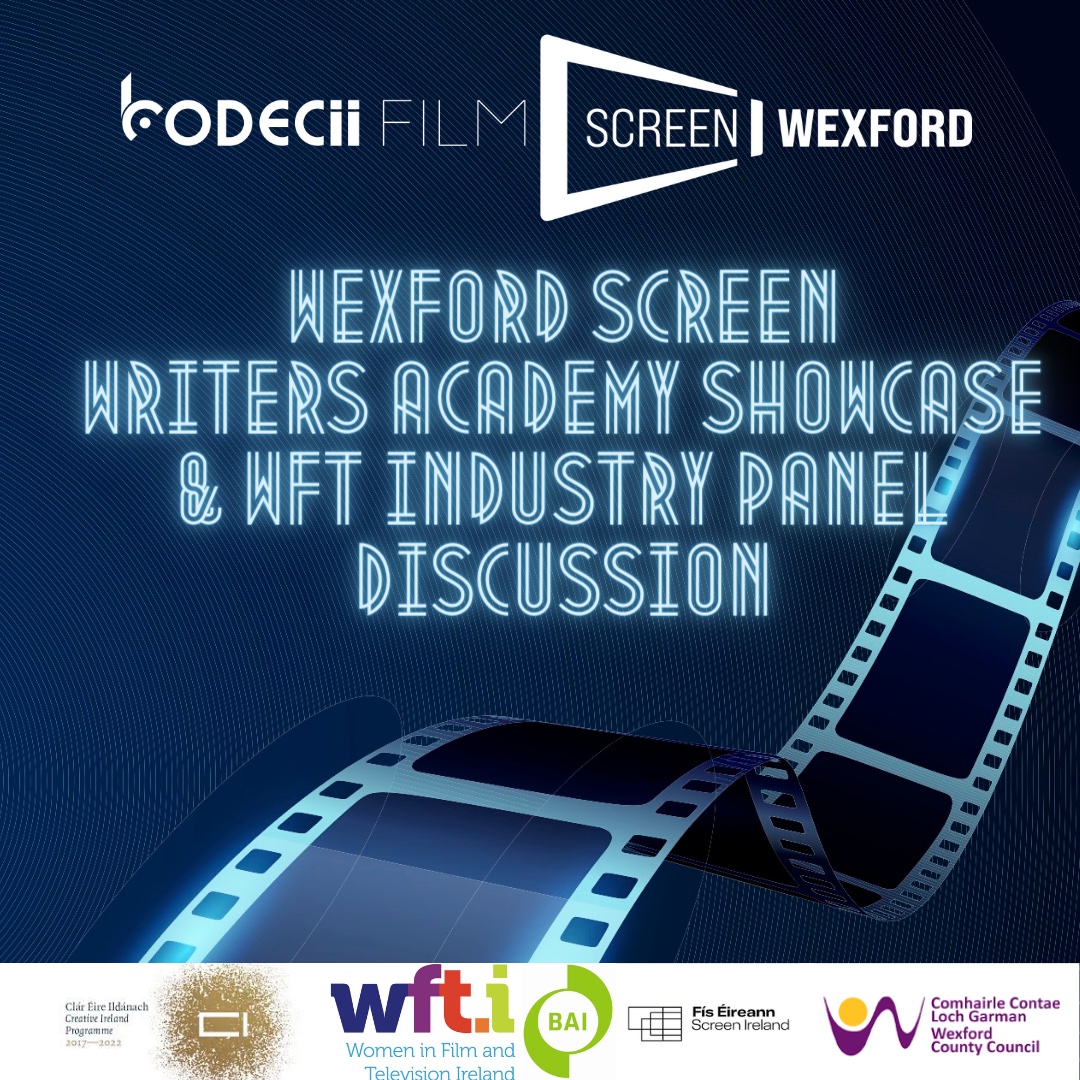 On Thursday 1st December, the Wexford Screen Writers Academy and WFT Ireland are hosting a panel discussion, Producing Beyond the Pale followed by a showcase of selected scenes from the Wexford Screen Writer's Anthology Series Menapia and concluding with networking drinks.
Venue: National Opera House (Jerome Hynes Theatre)
Date: Thursday 1 Dec 2022
Time: 7 – 10PM
Admission is free. Pre-booking required from nationaloperahouse.ie, Ferrybank South, Wexford

Link to live stream will be available on the night from screenwexford.com
About this Event
Wexford Screen Writers Academy is a Bodecii Film, Screen Wexford and Wexford County Council initiative funded by Creative Ireland and Screen Ireland which supports eight Wexford based screen writers in professional script development for a new commercial Anthology Series, titled Menapia. This event involves a public table read, showcasing selected scenes from all eight of the Wexford Screen Writer's Anthology Series.
Producing Beyond the Pale
An industry panel discussion Filmmaking from Beyond the Pale, will take place before the reading which is organised by Women in Film & TV Ireland and Screen Wexford and funded by BAI (Broadcasting Authority of Ireland). The panel will feature Co-Founder and Producer of Tara Studios, Ivan Dunleavy, guest speakers from TG4, Cartoon Saloon and more who have been successfully producing film, TV, documentary and animation for the past number of years.
*This will be a Hybrid event held and streamed from the National Opera House followed by a networking reception.
Panelists: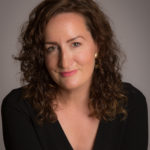 Roisin Keown is one of Ireland's most awarded advertising creatives. In 2019 she founded her own creative-led creative agency The Brill Building, where she serves as CEO and Executive Creative Director, now recognized as Ireland's most-awarded new creative agency, winning Gold at ICADS, EFFIES, AIMS, PRII and Grand Prix at APMC and Europe's IMC for the The Shop That Nearly Wasn't, the first shop 100% stocked and staffed by cancer survivors. Roisin has co-directed and produced for The Brill Building in-house productions on campaigns for Breakthrough Cancer Research, Marie Keating Foundation and Riskeye. Screenwriter of the 'The News', the short film about lung cancer for the Marie Keating Foundation, she also serves as Creative Producer of The Paddy Irishman Project, the fine art photography and videography project about Irish identity.
Anthology Series: Menapia
Menapia is an ambitious three phase TV production that combines training, career opportunities and employment for emerging regional creative talent and crew.
In phase one in 2021 which was funded by Screen Ireland, Creative Ireland and Wexford County Council, twelve new Wexford writers were selected for the inaugural Wexford Screen Writer's Academy to learn the craft of screenwriting and create 12 original scripts for television broadcast through the unique Wexford Writers Scripting for Broadcast Academy programme. Building on the success of Phase One of the project, eight writers and their scripts from the original twelve were selected to move into Phase Two: Professional script development for a commercial Anthology Series, titled Menapia. These eight writers have been professionally engaged to work with industry experts and series producers from their original screenplays – 8 uniquely dark and different tales firmly rooted in their hometown.