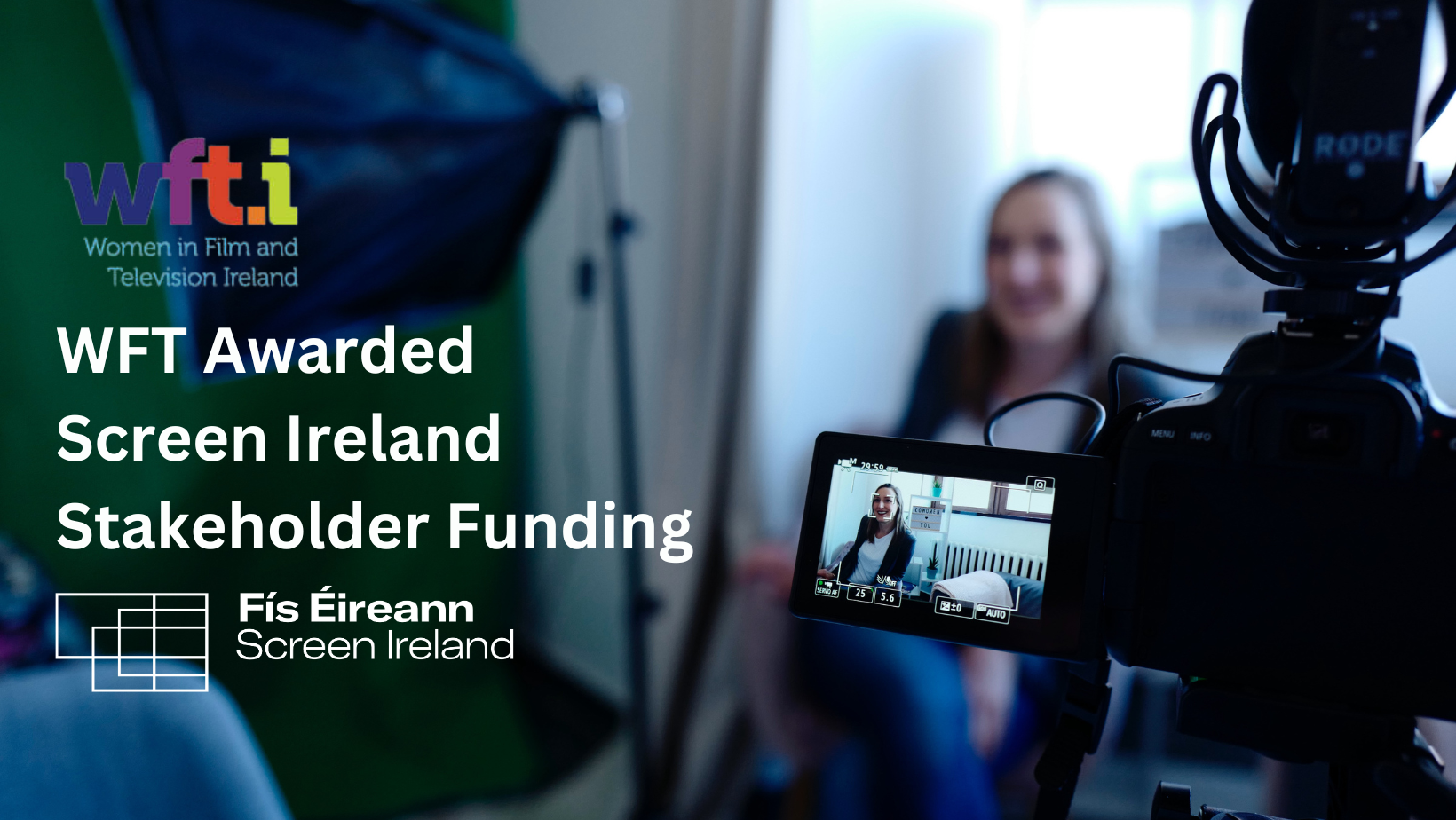 WFT is delighted to share that we have received funding from Fís Éireann/Screen Ireland's 2023 Stakeholder's Funding Scheme. This funding facilitates a series of WFT events and workshops – including a 16mm film workshop, the Cannes Changemakers Series, our upcoming online masterclasses, Producing Beyond the Pale and support for our WFT Writing Showcase Winner! 
WFT chair, Dr Susan Liddy, welcomed the news that WFT Ireland are recipients of Stakeholder Funding in 2023: "We're delighted to be awarded this funding! Many thanks to Screen Ireland for providing WFT with the opportunity to provide members with a number of important events and initiatives over the coming year."
Furthermore, speaking about the funding awards, Désirée Finnegan, Chief Executive of Fís Éireann/Screen Ireland, said: "Screen Ireland is delighted to congratulate the organisations that have been awarded through this year's Screen Stakeholders funding scheme. Each initiative reflects an industry priority, challenge or opportunity to address for the development of our sector into the future, and we are committed to working with organisations across the country to achieve that."
With the 2023 round of Screen Stakeholders Funding, WFT will reflect on some of the most significant challenges and opportunities for the Irish screen sector, namely promoting greater representation of women on screen and behind the camera, and to ensure that the Irish screen industry functions as a equitable, sustainable and successful force into the future. WFT is grateful to Screen Ireland for their continued support.