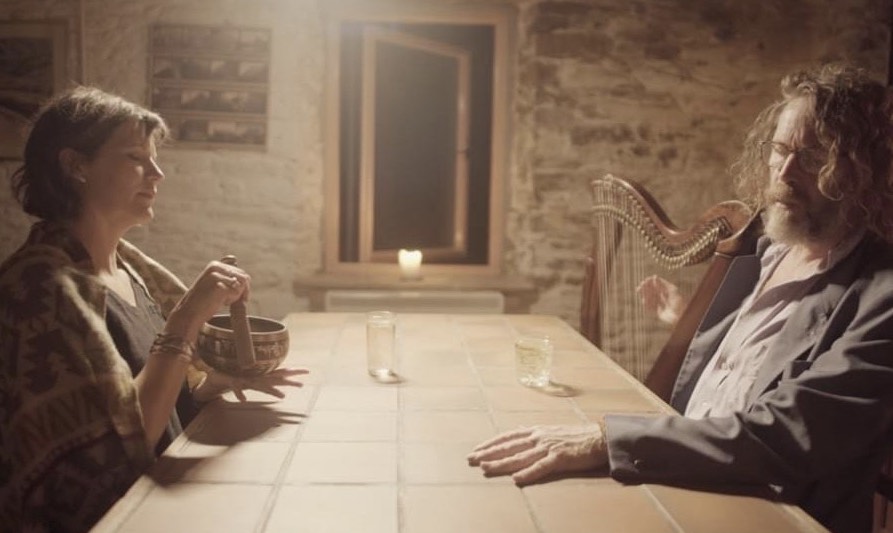 WFT is delighted to share that WFT Board Member Jaro Waldeck's Visual Poem Cantiga I / Tonnta Farraigí Vigo will have a screening soon in Dublin!
When:
19:00 – 20:00 onThursday, October 26th, 2023
Where:
Instituto Cervantes Dublin, Lincoln House, Lincoln Place, Dublin 2, D02 VH29
"A conversation around a unique audio-visual short film that connects Mediaeval Galicia with Ireland through languages, music and poetry."
Cantiga I / Tonnta Farraigí Vigo is an audio-visual project based on new interpretations and re-imaginings of the iconic Mediaeval Galician poem "Ondas do mar de Vigo" ("Cantiga I") by Galician poet Martín Codax (mid-13th c). This is the first of seven extant poetic compositions in the genre of cantigas d'amigo (songs/poems of the beloved) attributed to the poet and found in the manuscript Pergamino Vindel, now in The Morgan Library and Museum, New York (Vindel MS M979). In this project, the original Galician text is presented for the first time alongside, and in dialogue with, its translation into Irish, by renowned traditional singer and instrumentalist Breanndán Ó Beaglaoich.
Featuring internationally acclaimed singer and musician Liam Ó Maonlaí, Spanish-Czech singer Katerina García, and captivating visuals by award-winning cinematographer Jaro Waldeck (www.jarowaldeck.com), the project is an homage to Corca Dhuibhne poet, sailor and boat-maker Dómhnall Mac an tSíthigh (1951-2017).
This project is co-funded by the Trinity Arts and Social Sciences Benefactions Fund. 
This event is supported by the Department of Tourism, Culture, Arts, Gaeltacht, Sport and Media.