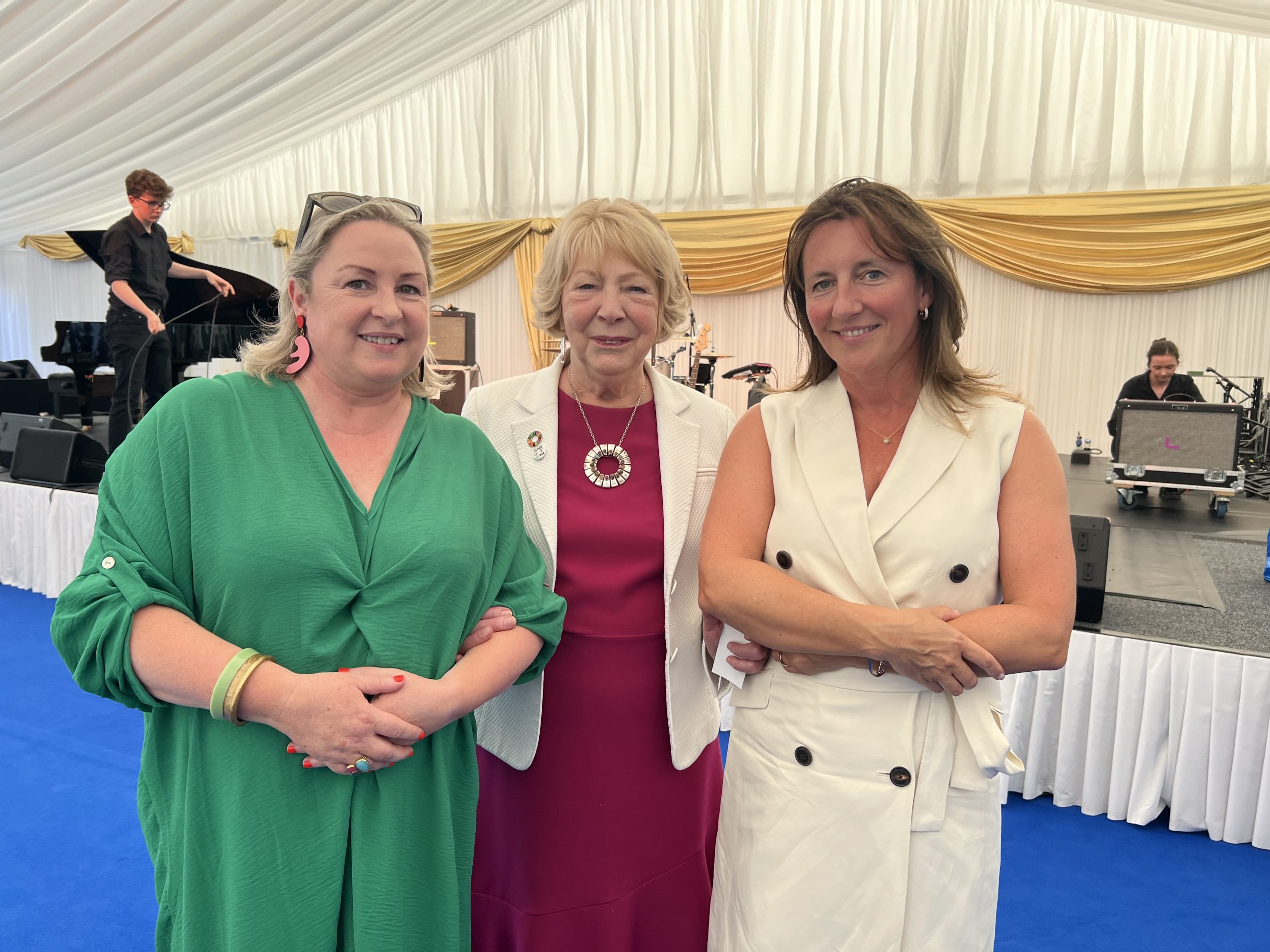 Áras an Uachtaráin, the official residence of the President of Ireland, hosted a celebratory garden party on June 21, honouring Ireland's advocacy groups for women.  The event commenced in the formal gardens, where attendees enjoyed musical performances and captivating readings. The festivities then moved to a marquee, where President Michael D Higgins addressed the gathering, highlighting the importance of women's advocacy in society.  Sabina Higgins also endorsed this message and after her poem recital, the entertainment began, creating an atmosphere of celebration and empowerment.
Siobhán Farrell, Eclipse Distributor, and WFT Board Member expressed her enthusiasm for the event, stating, "It is inspiring to witness the collective efforts of women's advocacy groups being recognised and celebrated at Áras an Uachtaráin. This garden party serves as a testament to the progress we have made on the island of Ireland, and the work that lies ahead in achieving gender equality for our members and society as a whole."
Hannah Quinn, Director and fellow WFT Board Member, shared her thoughts, saying, "Attending this event is a reminder of the incredible impact women's activist groups have on Irish society since the creation of the state. We are grateful for the platform provided by Áras an Uachtaráin to amplify our voices and continue working towards a more inclusive and equitable future."
The presence of Siobhán Farrell and Hannah Quinn, representing WFT members and women in the industry spotlights the importance now more than ever, for us not to take our foot off the pedal when it comes to striving for equality within the film and television industry. President Higgins' address reinforced the significance of collaborative efforts at work to drive positive change. As the garden party unfolded, with its inspiring ambience and rousing speeches, this celebration of the progress made by women's advocacy groups is a rallying call for continued action.
Siobhán Farrell is Managing Director of independent film distribution company, Eclipse Pictures, since 2008, which she runs with her sister Claire Dunlop.  Eclipse Pictures is Ireland's longest established independent film distributor with a reputation at both domestic and international level as the go-to company for bespoke personal service.  They release and acquire rights to local and titles of Irish interest and offer a sub-distribution service to leading UK distributors.  They also offer a film consultancy, PR and event management service to clients looking for tailored Irish campaigns. Forthcoming release is Tarrac, an Irish language contemporary drama set on the coastlines of Kerry, in the tough world of Naomhóg racing, starring Kelly Gough and Lorcan Cranitch.
Hannah Quinn is a film & TV director, currently directing a 4part series set in Morocco and Dublin. She won the IFTA drama director award for her episodes on Vikings:Valhalla in 2022.  Hannah previously directed The Gone (RTE), Vikings:Valhalla Seasons 1&3 (Netflix), North Sea Connection (RTE), Disenchanted-2nd Unit (Disney),  Fate – The Winx Saga (Netflix), The Stranger (Netflix), Blood (VMTV), Eastenders (BBC1), Red Rock (VMTV), short films Smithy & Dickie and My Bonnie.  Before directing, Hannah worked as an Assistant Director and she is also a pilot.