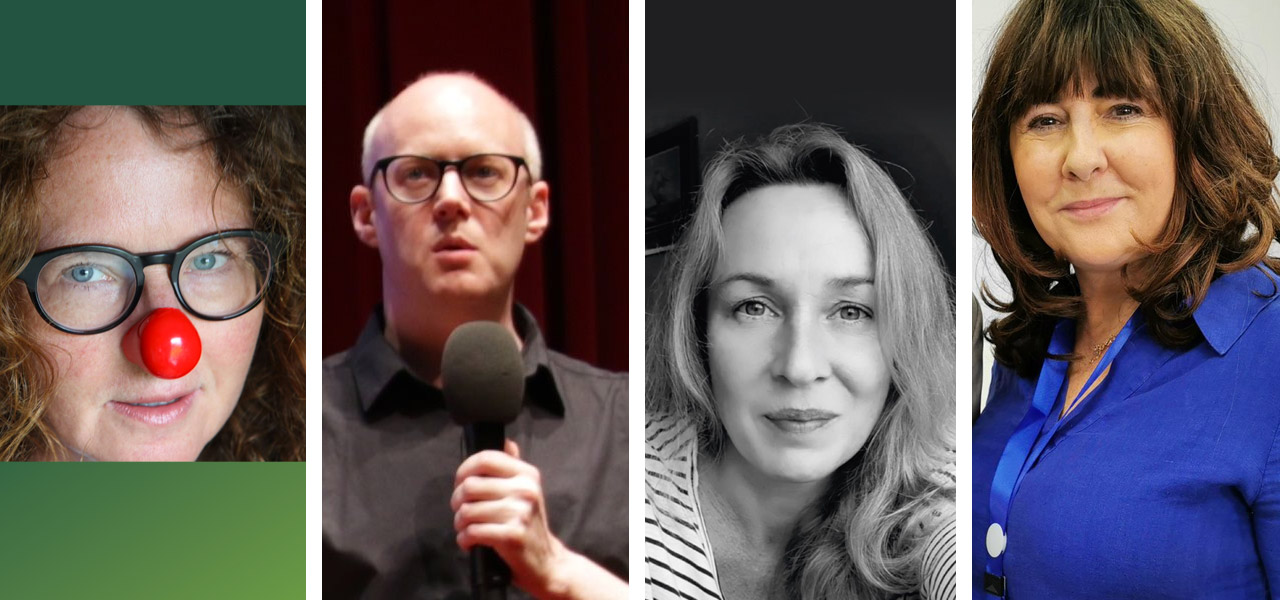 On Thursday, 22nd July at noon, Women in Film and Television Ireland and the Writers Guild of Ireland will host a panel examining the intersection of gender and class in the Irish screen industries.  
Recent UK research suggests that the majority of the screen workforce come from 'privileged' backgrounds.  But that's doesn't happen here – right? Let's talk about that.

This event was organised with the support of the BAI.
Carmel Winters
Carmel Winters is an award-winning writer and director for stage and screen.  Her most recent film Float Like A Butterfly won the FIPRESCI international critics' award at Toronto International Film Festival and her theatre plays have premiered at the Abbey Theatre and beyond
Dave O'Brien

 
Dave O'Brien is Chancellor's Fellow in Cultural and Creative Industries, based in the School of History of Art at the University of Edinburgh. He has published widely on cultural policy, urban regeneration, cultural work, public policy, social mobility, and cultural consumption. His most recent book, co-authored with Drs Orian Brook and Mark Taylor, is Culture is bad for you: Inequality in the cultural and creative industries.

Roisin 

Kearney
Roisin Kearney is a multi-award winning writer/director/producer in film, TV and theatre. After a successful 10 years working nationally and internationally, she took time out with her three children. She returned to film in 2014 and has worked on a number of shorts including The Family Way, No Dogs, The Ferry, RUN, and PADDY. She is associate producer on children's show Gamer Mode for RTE, and writer for Smashing Times theatre and film company. She is currently in development with comedy drama RIP and feature script Spoke. 

Jordanne Jones
Jordanne played the leading role of Emma in Metal Heart (Treasure Films), Hugh O'Connor's directorial debut, for which she won the Bingham Ray Best New Talent Award at the Galway Film Fleadh in 2018. She is currently appearing as Lily in Dead Still (Acorn/RTE) and will soon appear in a guest role in The Alienist: Angel of Darkness (Paramount/TNT) due for release later this year.
Dr Susan Liddy
Dr Susan Liddy is Chair of Women in Film and Television Ireland and a board member of Women in Film and Television International, the Writers Guild of Ireland and Raising Films Ireland.  She is the founder and co-director of Catalyst International Film Festival which prioritizes films and filmmakers from underrepresented groups. Her work includes Women in the Irish Film Industry: Stories and Storytellers and she has recently co-authored a report for the BAI, Auditing Gender and Diversity Change in Irish Media Sectors.