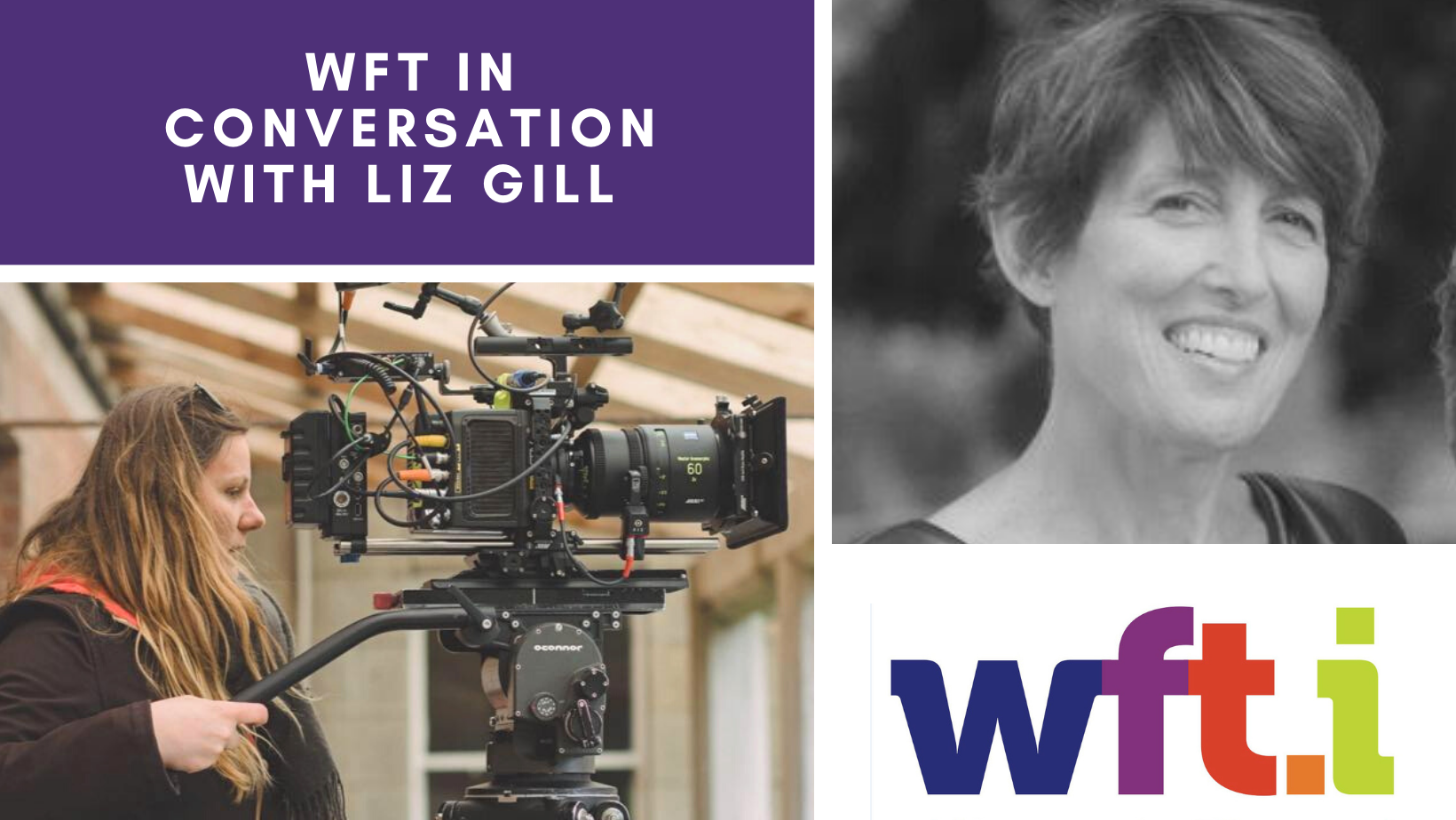 Join WFT at 6 pm on Monday 19th July when Board Member, DOP Jaro Waldeck will be chatting with fellow Board Member Liz Gill about her work and career to date. Liz Gill is an award-winning screenwriter, director and producer, perhaps best known for her 2003 hit feature, Goldfish Memory. Liz Gill has directed a wealth of shows, from Eastenders to the Hardy Bucks and is currently story producing on the Netflix series Valhalla.
Liz Gill
Liz is a producer, feature film and TV drama director and screenwriter best known for her film Goldfish Memory (2003). Her first feature was Gold in the Streets (1996), starring James Belushi, Ian Hart, Jared Harris and Aiden Gillen, produced by Noel Pearson. For TV, Liz has directed RTE's Raw, TV3's Deception, the 6-part comedy series Hardy Bucks and the second units of Camelot (Starz Encore) and The Santa Incident (Hallmark). She has also directed EastEnders for the BBC and RTE's The Clinic, Hide and Seek and The Big Bow Wow, and served as Consultant Director on Love is the Drug,winner of the IFTA for best television drama. As a documentary director, Liz directed A Story With Me In It, for which she was nominated for an IFTA award for best TV director (2012), as well as Consuming Passions (series 1 & 2), Written Off? (Series 1 & 2), Burma – The Generals' Genocide (RTE) and Sport Matters (Setanta). She has also worked extensively as a First Assistant Director in TV and feature films for directors such as Barry Levinson and Todd Haynes, among others, culminating in her writing "Running the Show – the Essential Guide to Being a First Assistant Director," published by Focal Press (US). Recently, Liz produced the last two seasons of Vikings, the MGM drama series and is currently Story Producer on the MGM/Netflix series Vikings Valhalla.
Jaro Waldeck
Jaro Waldeck started her journey in cinematography with undergraduate photography studies in the USA. Soon, she realised she was interested in movement in her images and made the transition to cinematography studies at Columbia College Chicago. She graduated in 2008 and was placed on a coveted internship with Oscar nominated DOP Phedon Papamichael, ASC (Sideways, Walkd the Line, Nebraska, Ford vs. Ferrari) on a movie "W." which he was shooting for Oliver Stone. After the internship, Jaro moved back home to Prague, Czech Republic, where she pursued further cinematography studies at the world renowned film school Film and Television Faculty of the Academy of Performing Arts (FAMU). She studied under the guidance of accomplished and award winning cinematographers such as Miroslav Ondricek (Amadeus) and Vladimir Smutny (The Painted Bird), and graduated with a Masters Degree in Cinematography in 2011. The following year Jaro moved to Ireland, where she's worked on short narrative and documentary films, commercial and corporate productions and kept up her photography work alongside it all. She's also collaborated with some of her former classmates from Columbia College and FAMU on a documentary feature and served as a camera operator on a season of reality television series "Survivor." Jaro is a member of the Czech Society of Cinematographers and a board member of Women in Film and TV Ireland. Besides shooting she has also passed on her knowledge through teaching at the English language cinematography department at FAMU, the former Dublin film hub Filmbase, and at Colaiste Dhulaigh in Coolock. She has been nominated five times for her cinematography on short films and turned three of them into wins.