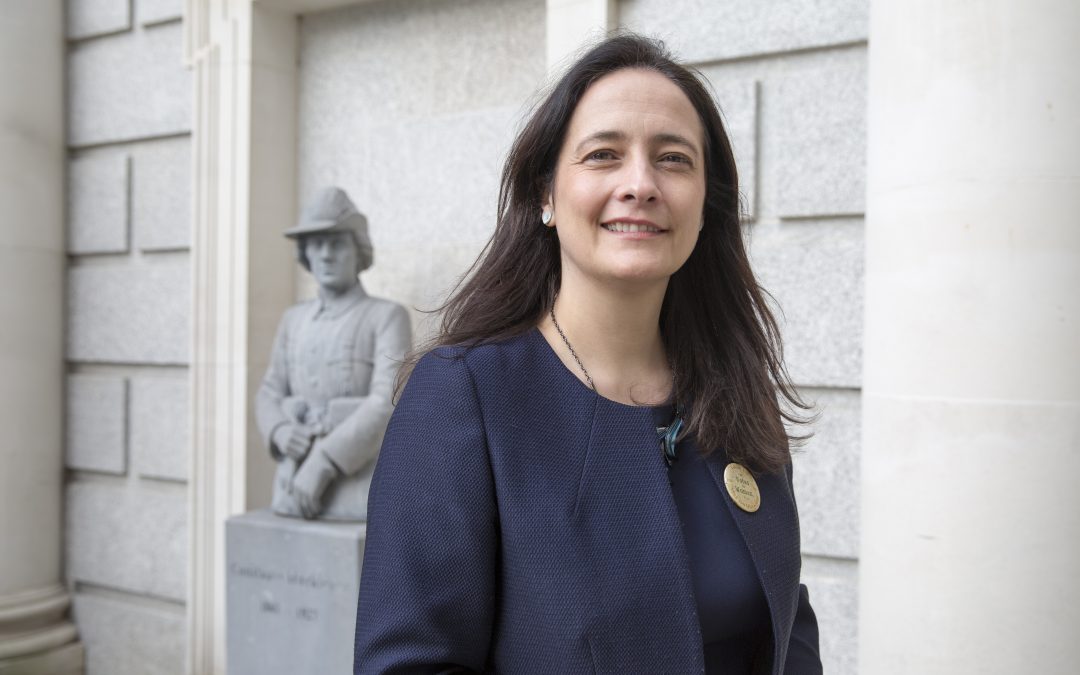 WFT Ireland welcomes Catherine Martin, Deputy Leader of the Green Party and TD for Dublin Rathdown as the Minister for Media, Tourism, Arts, Culture, Sport and the Gaeltacht.

About Catherine Martin
Originally from Carrickmacross, Co. Monaghan, Catherine is the Green Party's Deputy Leader and T.D. for the constituency of Dublin Rathdown since February 2016. After founding the Oireachtas Women's Parliamentary Caucus, she was elected as its inaugural Chair in November 2017.
A graduate from NUI Maynooth and a classical singer, Catherine taught English and Music in St Tiernan's Community School in Dundrum, Dublin, for 16 years prior to being elected to the Dáil. She was a Councillor on Dún Laoghaire-Rathdown County Council from 2014 to 2016, and she served on the boards of the Dublin and Dún Laoghaire Education Training Board, Dundrum and Stillorgan Colleges of Further Education and St. Tiernan's Community School.
First Statement
In her first official statement as Minister for Media, Tourism, Arts, Culture, Sport and the Gaeltacht, Catherine Martin T.D. spoke directly about the Arts sector and addressed the COVID-19 crisis saying that it has had "a very severe impact on all areas of society, and it is particularly acute in our arts and tourism sectors. I look forward to working towards fulfilling the Government's commitment to assisting these sectors in particular as we plan our country's economic recovery."