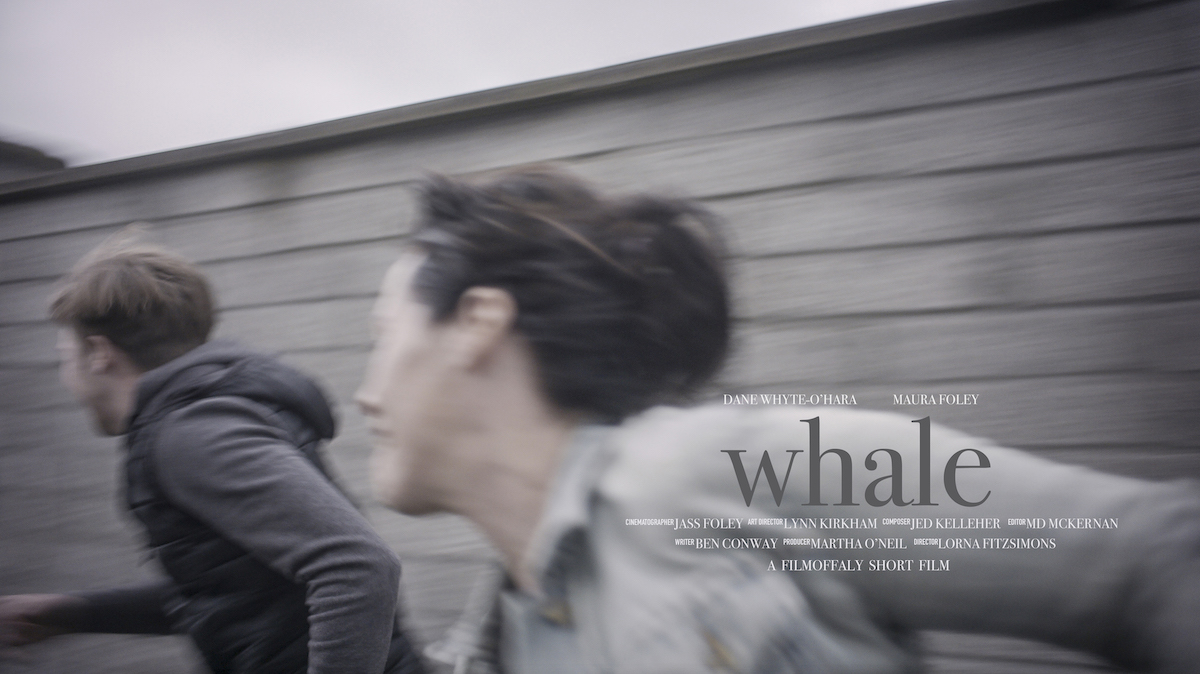 Following on from a full house premier at Offline Film Festival earlier in October, WFT Member Lorna Fitzsimons'  short film WHALE will be having further festival screenings over the coming weeks.
First up is the Richard Harris International Film Festival in Limerick, where the film  will be included in The National Short Film Screenings #5 (Festival Block 9) on  Saturday, October 29 at 3pm, in 1314 @ Jerry Flannery's, 13-14 Cecil St, Limerick.
Whale will then be in competition at the Foyle Film Festival in Derry in late  November. The screening will be part of the Light In Motion Competition: Irish  Shorts Programme 3, which is on Sunday, 27 November at 2:15pm in Nerve Centre,  7-8 Magazine St, Derry.
Director and actors will be in attendance at these festivals so please do come and say hello or have a conversation about the issues raised in the film.
Some more exciting international screenings soon to be announced.
About WHALE   
MAM, and her teenage son, CIAN, flee a violent domestic situation, managing to  escape and jump on a bus, but DAD pursues them. When Mam and Cian arrive at a  Women's Refuge, things get complicated because the rules don't allow for their  situation. The system fails them so Cian saves Mam the only way he knows how.
Starring Dane Whyte-O'Hara and Maura Foley 
Director Lorna Fitzsimons    Writer Ben Conway
Producer Martha O'Neill    Cinematographer Jass Foley Art Director Lynn Kirkham   Composer Jed Kelleher
Editor MD McKernan    Sound Design Paul Rowland
Director Statement 
'From the moment I first read Bens script I knew that he understood the complexities  of domestic violence and I was compelled to make 'Whale'. A family in crisis looking for  help only to find rules that bind them further to their fate. A true tragedy'.  Lorna Fitzsimons