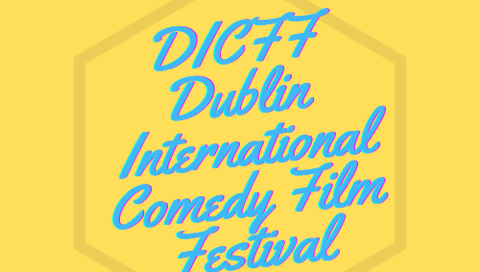 WFT Member Mo O'Connell is the brainchild behind the new film festival in Dublin, which is dedicated to comedy and offering up some much-needed winter levity with an online programme of films and live stand-up acts. Get your tickets for DICFF which starts this Thursday!

About the Dublin International Comedy Film Festival
The Dublin International Comedy Film Festival hits online screens from 3rd to 4th December with a jam-packed programme of comedy events including films, sketches and web series from Ireland and around the globe. There's also a terrific lineup of virtual live comedy acts, filmmaker Q&As and a glitzy Awards Ceremony on Zoom to wrap up the two days of side-splitting fun. A festival pass which includes entry to all films and events is great value at only €5 can be purchased here
The festival is the brainchild of Maureen O'Connell, an award-winning actor, writer, director, and producer whose debut comedy feature Spa Weekend has been a hit at festivals home and abroad, screening in British and Irish festivals and last year winning the 'She Is On Fire' Award at the Female Filmmakers Festival in Berlin. Maureen has also written, directed and produced a number of short films including Proclaim! and Thespish and recently directed the Screen Ireland short 'Hum'. She is currently working on her short to feature 'Fair Game' with Gemma Creagh having won the Screen Ireland Spotlight Scheme.
Maureen spotted a glaring gap in the market when it came to the representation of comedy at film festivals and couldn't quite get her head around the fact that there wasn't already a film festival in the Republic of Ireland dedicated to comedy.
"The last decade has seen an explosion of funny women on our screens – thank god! Up until that point, people were allowed to get away with saying 'women aren't funny'. Now you can answer Phoebe Waller Bridge, Amy Schumer, Sharon Horgan, Maria Bamford… the list is endless"
– Maureen O'Connell
In fact, in celebration of the above funny ladies and some of Maureen's other favourite comedians she has come up with a range of aptly named awards including the Deirdre O'Kane Award for Best Irish Short film. Deirdre herself gives the festival her full support and is "chuffed, shocked and thrilled" about having an award named after her!
https://vimeo.com/482633032
Other awards include the Maeve Higgins Award for Best Irish Feature and the Michaela Coel Award for Best Direction and Irish actors Sharon Horgan and Aisling Bea are also celebrated.
The live comedy acts kick off at 7pm each night with stand-up sets from Ireland's smartest up and coming female comedians including Emma Doran, Taran O'Sullivan and Julie Jay. There will also be sets from Stephen Ryan and Joe Rooney as well as a Q&A with Killian Sundermann whose mock RTÉ Radio 1 news report went viral during the Summer lockdown. Audiences can also enjoy a Q&A with online sensation Michael Fry aka @BigDirtyFry who will share an exclusive new sketch!
Feature Films
The festival is proud to award its 'Elaine May & Richard Pryor Award for Best of Fest' to American indie debut feature Dave Made a Maze. This award winning fantasy-adventure-comedy co-written and directed by Bill Watterson is a delightfully inventive and absurd comedy with a big heart and impressive practical effects.
Irish features include The Comeback directed by Elaine Gallagher, Shane Conaty and James O'Connor, the last feature to be made as part of the feature film course with Filmbase. International features include Canadian comedy Hotel Limbo written and directed by Tina Adams.
Shorts, Sketches and Web Series
Within the shorts, comedy sketches and web series programmes there is a great representation of funny women in front and behind the camera .There is excellent home-grown humour including Natasha Waugh's surreal Mother starring Hilary Rose, an award winning hilarious sci fi Rip to the Rescue by Paudie Baggot starring Rosemary Henderson & Clare Monnelly. Life during the Covid 19 pandemic is documented with humour by Megan K Fox in her RTE Illuminations commissioned short Love in the Time of Corona starring Fiona Bergin who also starred in Megan's hit comedy short The Shift. Other shorts include Duck Egg Blue by Margaret Kane-Rowe and Elaine Gallagher's The Donts of Cycling for WomenComedy sketches include the knee slapping Captain Tiny Hands written by Antoinette Scherer and Joe Rooney and the dark irreverent humour of teenagers Jill and Lill by Keith Jordan with hilarious performances from Karen Kelly and Claire Gleeson. Aline Almeida writes, directs, produces and stars in What's the Rule another comedic piece on the topic of  love during lockdown. Other women in film who feature on the Irish programme include Melanie Pechstein's Chipper Galz and Helena Clarke's Melody Match Me.
In addition to the showcasing of Irish talent, audiences can expect a diverse assortment of side splitting humour from the United Kingdom, Australia, New Zealand, France and Denmark and again there are some excellent slices of comedy from female filmmakers here including The Band Formerly Known As and Manchester Actor's Platform and Julie Lockley's 'Ham!'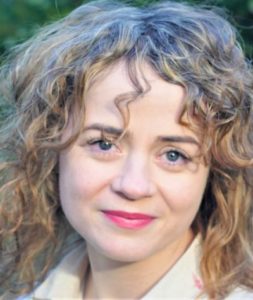 "Although I have been thinking about this festival for a few years now, it kind of feels like now is the right time to do it. I've always found comedy very cathartic, very healing- and I think everyone could do with that at the moment. Laughter has a therapeutic power. I love that about comedy. It's soulfulness. I find comedy deeply soulful"
– Maureen O'Connell
More info on the festival can be found on the website. Tickets for the full festival are a mere €5 and can be purchased here  
You can follow the Dublin International Comedy Festival on Facebook and Twitter and Insta