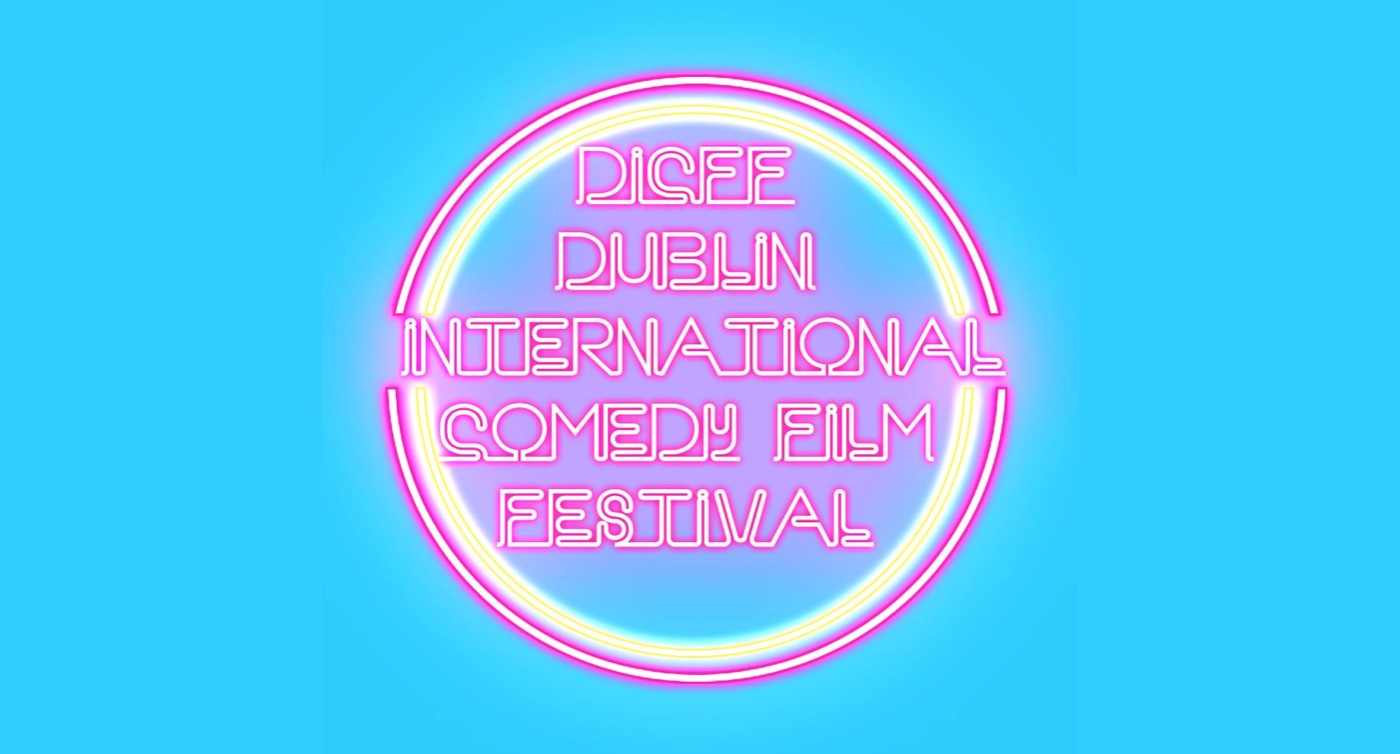 A new in-person film festival in Dublin dedicated to comedy promises much-needed winter levity with a programme of films and live stand-up acts.
The Dublin International Comedy Film Festival hits the Generator Hostel in Smithfield, Dublin 7 from the 1st to 4th December with a jam packed programme of comedy events including films, sketches and web series from Ireland and around the globe. There's also a terrific line up of comedy acts, singers, filmmaker Q&As and a glitzy Awards Ceremony to wrap up the 3 days of side-splitting fun. A festival pass which includes entry to all films and events is great value at only €30. There is an opening night launch on the 1st of December at 7pm that is free to attend and will have huge comedy acts perform.
About Mo O'Connell
The festival is the brainchild of filmmaker, actor and WFT Member Maureen, or 'Mo' O'Connell, an award-winning actor, writer, director, and producer whose short films, wide ranging comedies like Thespish to the 1916-themed Proclaim! are regular selections for any solid Irish festival programme. The director's debut comedy feature "Spa Weekend" has been a hit at festivals home and abroad, screening in British and Irish festivals and last year winning the 'She Is On Fire' Award at the Female Filmmakers Festival in Berlin. Mo also recently won the Pitching Award at the Galway Film Fleadh for an idea based on her short, "Haven" & received a "Best Director" Award from Louth International Film Festival for short film, 'Bruise'.
Cathal Feeney
New to the festival this year and running the programme alongside her is Cathal Feeney. Cathal ran the Dublin Filmmakers Meet-Up Group from 2012 – 2020. The Dublin Filmmakers Meet-Up Group is an open forum that welcomes filmmakers from all over the world who come together to collaborate, pool their resources and make films. Cathal has made a number of short comedy films from this group that have won awards nationally and internationally. In addition he has written some music to go alongside his films. His song 'It's Over' from the short film Level 2 also managed to pick up an Original Song award. In a deviation from his normal comedy output, he is currently working on a screenplay about the life of Victor Hugo with the Brazilian writer Fabiane Ribeiro.
What was the reason to set up DICFF?
Mo spotted a glaring gap in the market when it came to the representation of comedy at film festivals and couldn't quite get her head around the fact that there wasn't already a film festival in the Republic of Ireland dedicated to comedy!
Mo set up the Dublin International Comedy Film Festival in 2020 in response to the pandemic. It went online and was a rip-roaring success with online comedy acts including Killian Sundermann and Michael Fry and over 60 comedy films to choose from, and it was all for only €5! Mo wanted to keep the price cheap as she wanted the festival to be a breath of fresh air and to provide a light relief for everyone struggling through lockdown.
Awards
Emma Norton of Element Pictures (producer of 'Normal People' & 'The Dry') will be in attendance to announce the awards.
In celebration of some of Mo's favourite Irish and International comedians, she has come up with aptly named awards such as the Deirdre O'Kane Award for Best Irish Short Film, the Seinfeld Award for Best International Short and the Charlie Chaplin Award for Best Composer with many other legendary comedians being commemorated with awards.
Quote – "You have to be braver to make a comedy because if your film screens at a festival and it doesn't make people laugh- that stings! So I want to celebrate those of us who are brave enough -or stupid enough- to try our hands at comedy!" – Mo O'Connell
Comedy Acts
The live comedy acts kick off each evening with stand-up sets from Ireland's smartest up and coming comedians including stars Aideen McQueen, Anna Clifford, Malinda Pereira who will be on RTE soon with his very own show, the legend Joe Rooney, Saoirse Smith, Fergus Keane, Claire Millane, Craig Moran of Stitches Comedy, Rachel Walshe as a singing comedic 'minstrel' of sorts for the festival, Alex Jones, Jack McKenna, Betsy Speer, singing from Klara McDonnell and dancing from Helena Clarke and company and improv group Karmageddon to name but a few.
Feature Films
Bad Things in the Middle of Nowhere
The festival is proud to have the Dublin Premiere of Garry Walsh's feature, "Bad Things in the Middle of Nowhere" with star Joseph McGucken from "Free Gaff" (RTE).
A group of criminals lay low in the remote Irish countryside after pulling off an audacious robbery. As they plan their escape they quickly realize the robbery will be the last thing to go right for them.
DCIFF is  delighted to have a very special Q & A on Saturday 3rd December at 8pm with its writer/director Garry Walsh and some of its cast, including up and Louise Bourke.
Misfits #eresotehaces
DICFF is delighted to present the Irish Premiere of Orlando Herrera's feature, "Misfits #eresotehaces" with star Alicia Jaziz.
Alicia plays Ulia. Ulia is a 17-year-old Latin American girl who has lived in the United States almost all her
life, so the only thing she remembers from her country is its language. She is a popular girl, with a successful YouTube channel. She longs to go to prom since the first day of school. Suddenly she receives the worst news ever: her family must return to their country of origin.
Getting used to a new country with its own customs and culture is not easy at all. Julia is the "gringa" of her new Catholic school (nuns and uniform included) and it doesn't take long to earn the enmity of "Las Reinas", a trio of popular and gossip girls. Julia is now a misfit.
Shorts and Web Series
The selection of short films and comedy sketches consists of some excellent home-grown humour including Clara Planelles' award-winning "First Date" starring Carrie Crowley (An Cailin Ciuin- the Quiet Girl), Aisling O'Sullivan and Johanna O'Brien.
In addition to the showcasing of Irish talent, audiences can expect a diverse assortment of side splitting humour from the USA, United Kingdom, Australia, New Zealand, France and Denmark.
There is brilliant work from Canada in the form of an international web-series called, "Zarqa" by Iman Zawahry, Liz Whitmere & Candy Fox with a superb cast including Zarqa Nawaz and Rob van Meenen.
They also have a wonderfully funny short film from the Ukraine, "The Last Knight" by Olexander Onufriev.
Generator Hostel, Smithfield, Dublin 7
All of the films and events will take place at the Generator Hostel in Smithfield, Dublin 7.
It has accommodation, providing reasonably priced bedrooms of all different sizes and has a bar area that serves pizza, burgers, salads and food to cater to all.
Laughter is good for you
"Although I have been thinking about this festival for a few years now, it kind of feels like now is the right time to do it. I've always found comedy very cathartic, very healing- and I think everyone could do with that at the moment. Laughter has a therapeutic power. I love that about comedy: it's soulfulness. I find comedy deeply soulful"
– WFT Member Maureen O'Connell
More info on the festival can be found on the website: www.dublininternationalcomedyfilmfest.com
Festival Tickets can be bought for a mere €30
You can follow the Dublin International Comedy Film Festival on Facebook and Twitter and Insta.