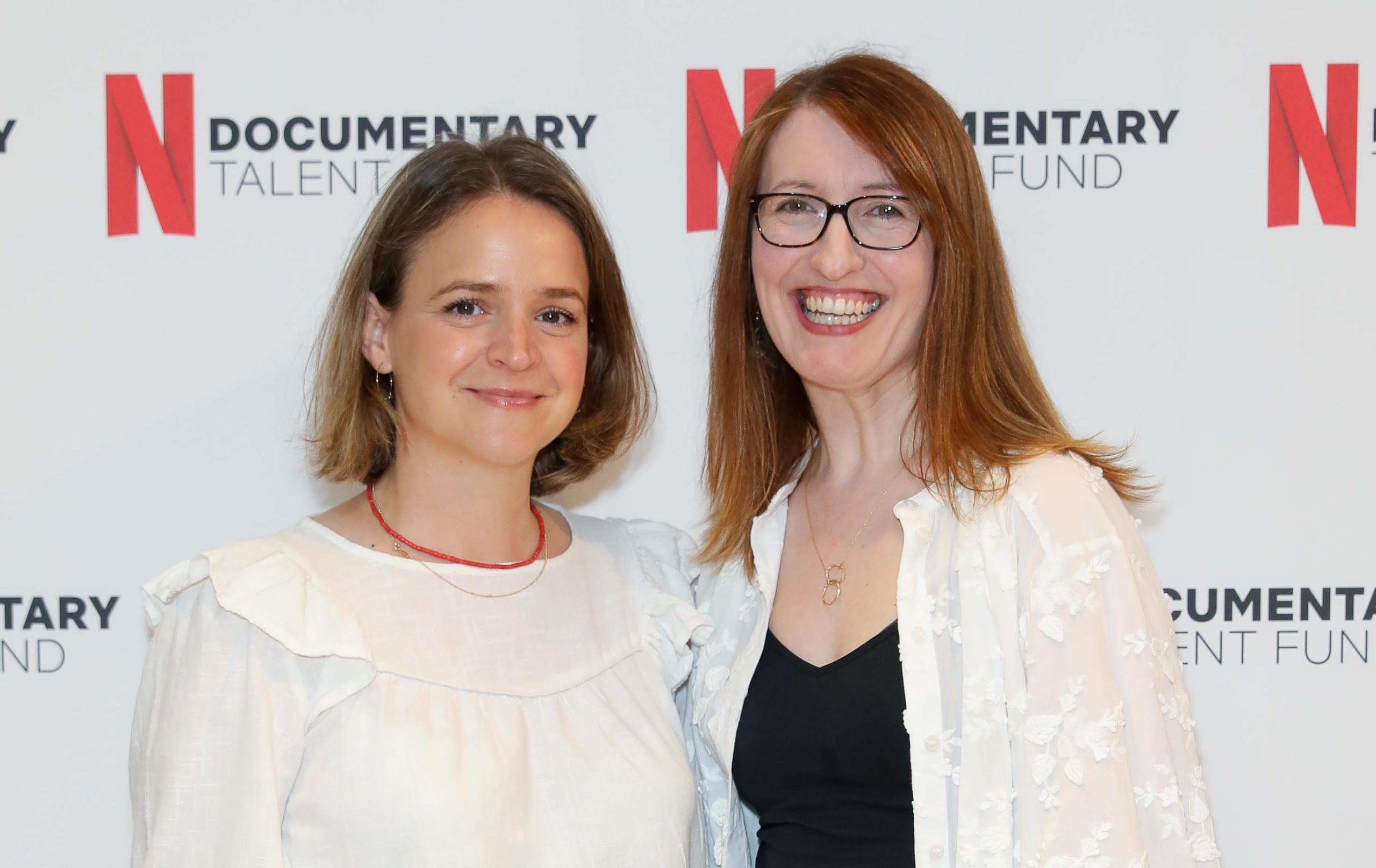 Today, Netflix announces the five filmmaking teams who will receive funding and professional support to make a short documentary on the theme of "Connection," as part of the second year of the Netflix Documentary Talent Fund. Following a rigorous application process and thousands of applications, a shortlist of twelve filmmaking teams were invited to Netflix's UK HQ to pitch in front of a panel of industry experts. WFT congratulates Members Anna Rodgers & Zlata Filipovic on being chosen as one of the teams!
The successful recipients and their projects are:
Anna Snowball & Abolfazl Talooni – IRANIAN YELLOW PAGES, Iranians in London, trapped between two cultures, search for connection by placing weird and wonderful adverts in the Iranian Yellow Pages.
Anna Rodgers & Zlata Filipovic – TWO MOTHERS, An unusual bond compels an Irish mother of twins to travel to war torn Ukraine in order to rescue the woman who carried her babies.
Caroline Williamson & Troi Lee – TURN UP THE BASS is the remarkable story of Troi Lee (aka 'DJ Chinaman'), a deaf DJ and pioneer of the UK's deaf rave scene, as he puts on his 20 year anniversary show.
Logan Rea & Krishna Istha – FIRST TRIMESTER follows a transgender performance artist as he interviews hundreds of potential sperm donors live on stage in a quest to find the perfect connection, one that will enable him and his partner to start their family.
Olivia Smart – BLACK PEOPLE CAN'T SWIM, Drowning isn't an option as three people tackle their biggest fear.
Each team will now be empowered to produce a short documentary between 8-12 minutes long with a budget of £30,000 that will be released on Netflix's YouTube channel in the New Year. As part of the process they will now undergo bootcamp training from specialists at Netflix who will coach and host workshops covering all aspects of production including legal, creative, HR, production and finance. The Netflix Documentary Talent Fund was created to break down barriers of access for emerging filmmakers. The initiative also provides them with a foundation of knowledge as well as hands on training in all aspects of the industry to allow them to flourish within their careers.
The fund to date has championed filmmakers from across the whole of the UK and Ireland, with Netflix supporting talent from Wicklow to Hackney and the Midlands to Bristol this year.  The recipients of the inaugural year of the fund saw great success with their films. Love Languages, a film by Jason Osborne and Precious Mahaga was longlisted for best British Short Film by BAFTA this year.  Jason Osbourne, director said, "Before the Netflix Documentary Talent Fund, my career was in transition. I really was working on belief (in what, I'm not sure) and faith (also not quite sure what in!) that maybe I could work in film and television. What's happened to my career since, is entirely down to this fund."
Kate Townsend, Documentary Features said, "Last year's fund was a huge success with filmmakers really making the most of the opportunity and springboarding to other projects and even BAFTA nominations. We are thrilled today to announce our second year cohort who we are sure will also go on to supercharge their careers too. The five films we have selected to support, each offer a unique take on the theme of connection. From an amazing story about two mothers with a unique bond in Ireland, to uniting communities as part of the deaf rave scene in Hackney, we are very much looking forward to kicking off production on these documentaries and seeing what these filmmakers can achieve. The sky's the limits!"
Townsend led a team of industry professionals who formed the judging panel to select this year's recipients. This included Julia Nottingham (Founder and CEO Dorothy Street Pictures); Orlando Von Einsiedel (Oscar and BIFA winning Director, Virunga, The White Helmets, Evelyn and Founder of Grain Media); Tamana Ayazi (Director, In Her Hands); Jenny Popplewell (Director, American Murder: The Family Next Door), Alex Brunati (Blue Cuckoo Co-Founder and Line Producer), Tanisha Artman (CEO SBTV), Jonny Taylor (Original Documentary Film, Netflix), Aaron Lynch (UK Marketing, Netflix) and Bri Akakpo (UK Marketing, Netflix).