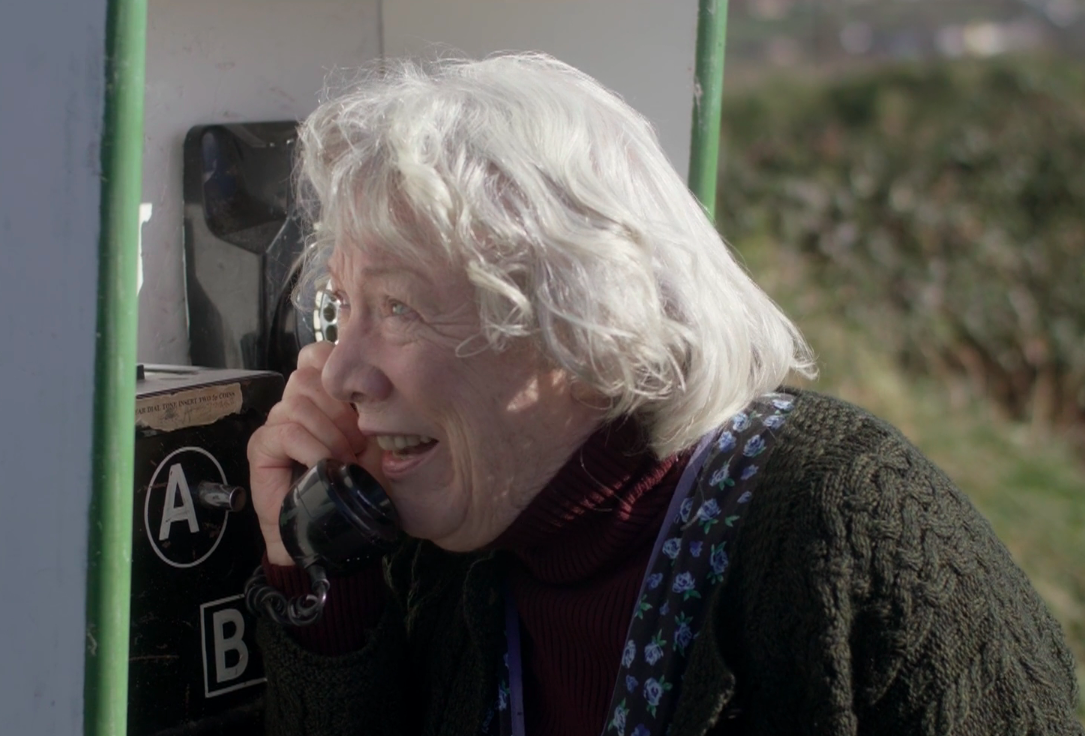 WFT Members Emma Wall (Writer/Director) and Jo Halpin (Producer) of Alfonso Films have been selected out of thousands of entries to screen their short film: PAT at Aesthetica Film Festival (York, UK), Cork Film Festival and Irish Film London this month (November). Emma and Jo will be representing Dublin at this year's prestigious events, with thousands of visitors expected to journey from all over the world to celebrate independent filmmaking at its finest.
Set in 1978, Pat tells the story of a lonely music lover who keeps in touch with her son in New York through the only phonebox in the village. The film stars Rosaleen Linehan, Moe Dunford, Pauline O'Driscoll, Paddy O'Brien and Martin Lucey.
Chosen as an Official Selection, PAT is in competition to receive several awards, each recognising outstanding talent in filmmaking practice. The film was funded back in 2018 out of 1,100 projects for Bumble's Female Film Force in conjunction with WDW entertainment and since its release- has had a strong presence at festivals in Ireland and abroad. The short premiered at Galway Film Fleadh this year and most recently screened at the Kerry Film Festival- where PAT was shot in October 2018.
Audiences can catch PAT at each festival on the following dates:
Aesthetica Short Film Festival  – Nov 6th-9th, York (various times)
Cork Film Festival – Nov 9th @ 3.30pm, Gate Cinema
Irish Film Festival London – Nov 22 @ 6pm, Regent Street Cinema
For upcoming screening dates, other projects and how to get in touch….
Follow Alfonso Films on:
Instagram: @alfonsofilmsdublin
Facebook: alfonsofilmsdublin