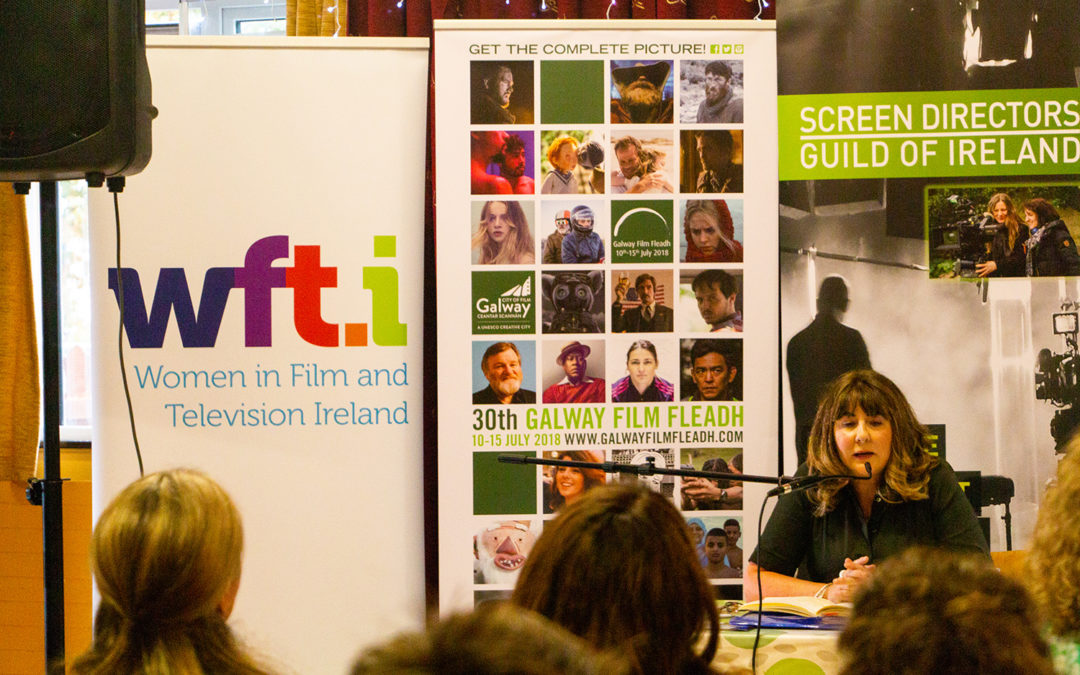 WFT Ireland presents a very special discussion for the Galway Film Fleadh 2019 which will examine the 'Countdown to 5050x 2020: Where are we now?' This panel discussion will look at the ongoing work for gender equality in the Irish film/TV industry and, importantly, will ask: Is 5050×2020 a real possibility or an empty slogan?
What's your experience? Join us and let us know. Ask the questions you've been wondering about.
When? Saturday 13th July 2019
Time? 3.30pm
Where? Rowing Club
This event is organised jointly by the Equality Action Committee (EAC) of the Writers Guild & Screen Directors Guild and Women in Film and Television Ireland and funded by the BAI.
Panel includes:
Stephanie Comey – Senior Manager Policy, BAI
Dr Annie Doona  – Chair Screen Ireland
Will Fitzgerald – Programmer, Galway Film Fleadh
Liz Gill – Producer/ Writer/Director
Moderator – Dr Susan Liddy Chair EAC; Chair WFT.
There will be a drinks reception afterwards – all are welcome and there will be a drink on the house for WFT/WGI/SDGI members. Not a WFT member yet? No problem – join here.