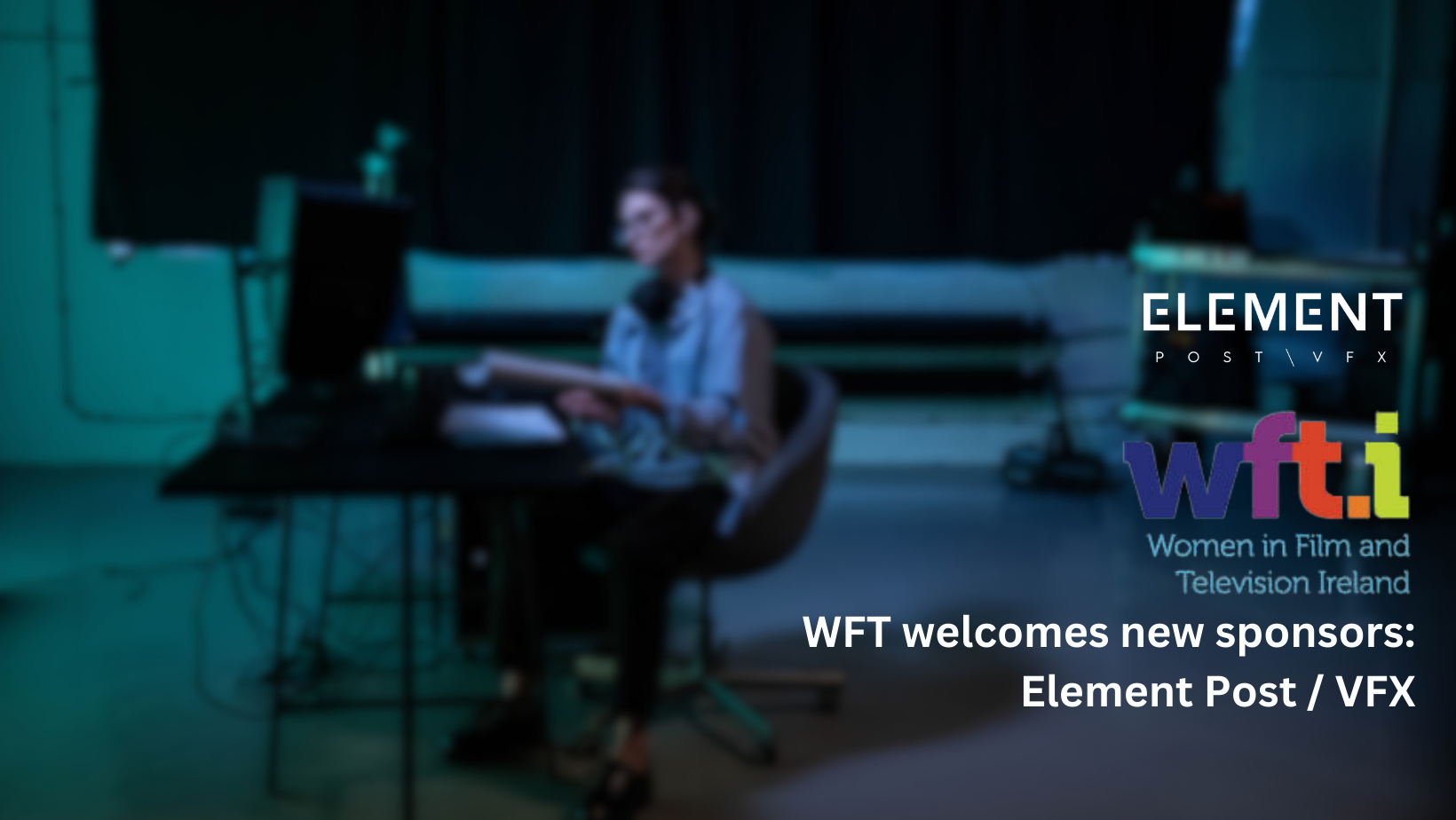 We are delighted to announce our newest sponsor Element Post/VFX! 
WFT is looking forward to working with Element Post/VFX, a pioneering, woman-led full-service Post facility that is setting the industry standard with its cutting-edge innovations and unwavering commitment to Post-Production finishing services. Their studio of editors, colourists, 3D /VFX flame artists and sound designers all share a passion for effective storytelling. This results in engaging, beautifully crafted work that speaks, sometimes whispers and occasionally screams with one singular creative voice. Established in 1998 Element Post / VFX quickly became known for offering a filmmaker-friendly environment with a growing roster of talent and services. Their focus on pushing the boundaries of what's possible aligns perfectly with our mission at WFT – to empower women in VFX and bridge the gender gap in this important field.
Dr Susan Liddy, Chair of WFT Ireland says: "We thank Element wholeheartedly for its sponsorship of WFT. We know they are strong supporters of women in post-production, an area WFT is dedicated to enhancing. But the support doesn't stop there. Chriona O'Sullivan – Director of Post-Production at Element Post / VFX – has also backed our Short Film Showcase, WFT's premiere annual event which spotlights the work of emerging women in the screen industries across a range of roles."
At WFT, our core values revolve around fostering diversity, and inclusivity, and providing a community for women in the screen industries. With Element's support, we are excited to work with aspiring female VFX and post-production artists to thrive in their careers. 
Learn more about Element Post / VFX's impressive work here! Stay tuned for updates.