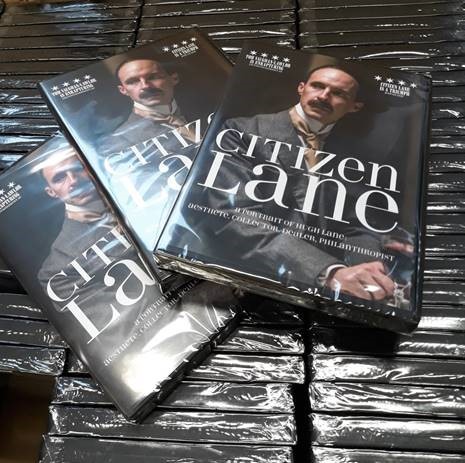 Eclipse Pictures have generously given us three DVD copies of Citizen Lane to give away to our members.
About Citizen Lane
In Dublin in the early 20th century, Hugh Lane fights to establish a public modern art gallery to show the work of living artists until his untimely death on the Lusitania. This Irish documentary was made with top Irish female talent at the helm. Citizen Lane was produced by Jane Doolan, Sheila Ahern and the DOP was none other than the incredibly talented Kate McCullough.
All you have to do to win is email us (wiftirl@gmail.com) the answer to one quick question: who was Hugh Lane's very famous aunt? (The first three people to email us will win, closing date Sunday, Dec 16th 5pm)
Make sure to include your postal address, name and number in the email and the three winners will be announced Monday at lunchtime on Facebook.