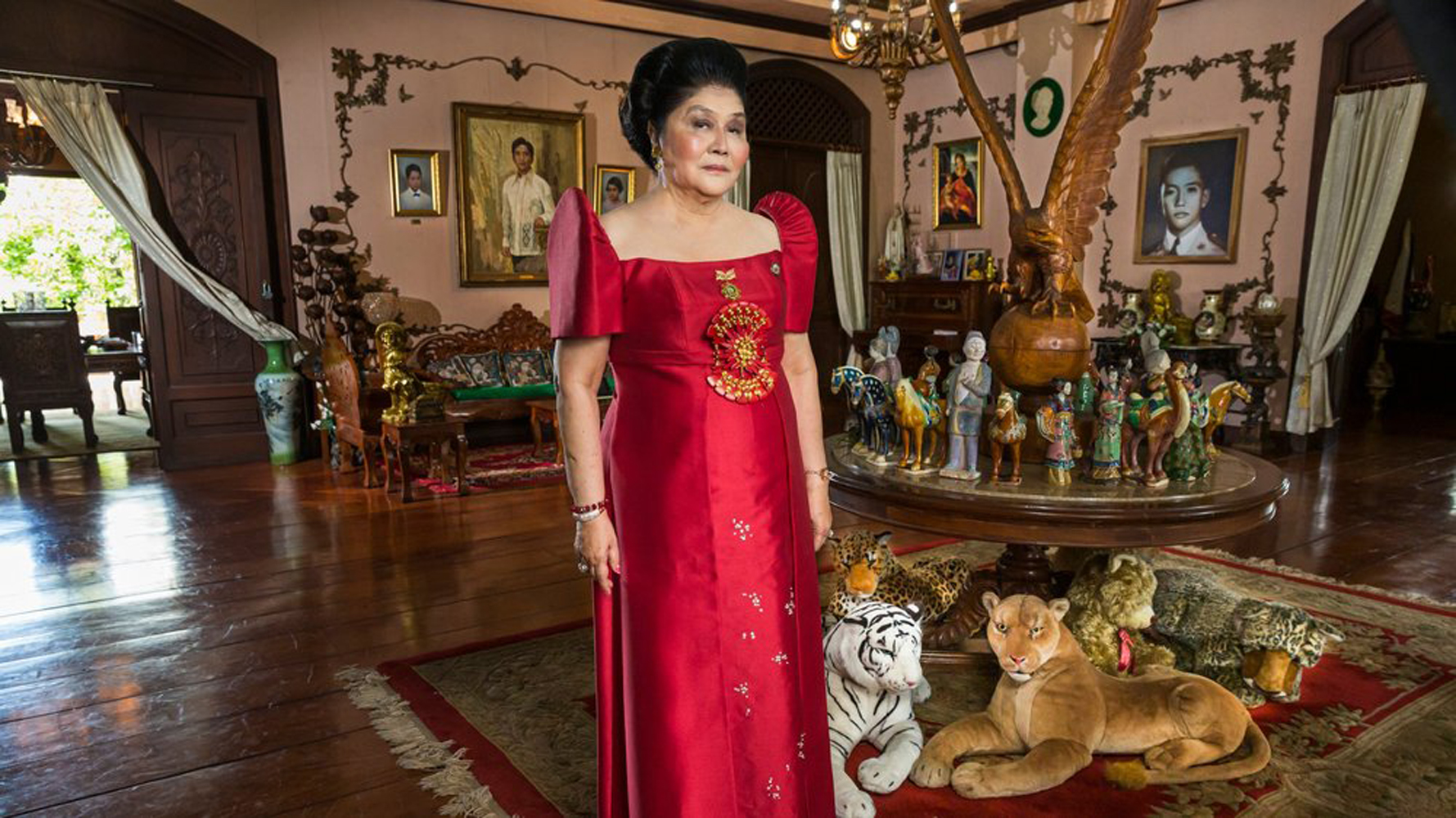 Following the success of The Queen of Versailles (2012) and Generation Wealth (2018), in The Kingmaker, Greenfield this time turns her attention to the Filipino politician Imelda Marcos. Would you like to win a pair of tickets to a special screening of The Kingmaker by Lauren Greenfield? All you have to do is get yourself over to Facebook and/or twitter and give this post / tweet a share.
The Kingmaker by Lauren Greenfield
This film opens on Friday, December 13th and there's a pair of tickets up for grabs for the 18.45 screening on Friday 13th -which will be introduced by Irish-American producer Frank Evers – tickets now on sale.
All other tickets will go on sale on Monday, December 9th. To find out more or to book tickets, click here.
Acclaimed director Lauren Greenfield has built a successful career through documenting the extremes of wealth in such films as The Queen of Versailles (2012) and Generation Wealth (2018). In The Kingmaker, she turns her attention to Filipino politician and former First Lady Imelda Marcos, whose extravagant tastes while married to the dictator Ferdinand have become the stuff of legend.
Greenfield begins her story in 2014, when Imelda is in her eighties, and embarking upon an improbable return to power via her son Ferdinand 'Bongbong' Marcos, whom she is helping in his bid to win the vice-presidency. To this end, she confidently rewrites her family's scandalous history, replacing it with a narrative of a matriarch's extravagant love for her country.
Enlightening as much as it is enraging, The Kingmaker is a damning portrait of entitlement, opulence, and corruption.
The winners will be announced on Wednesday 11th December!