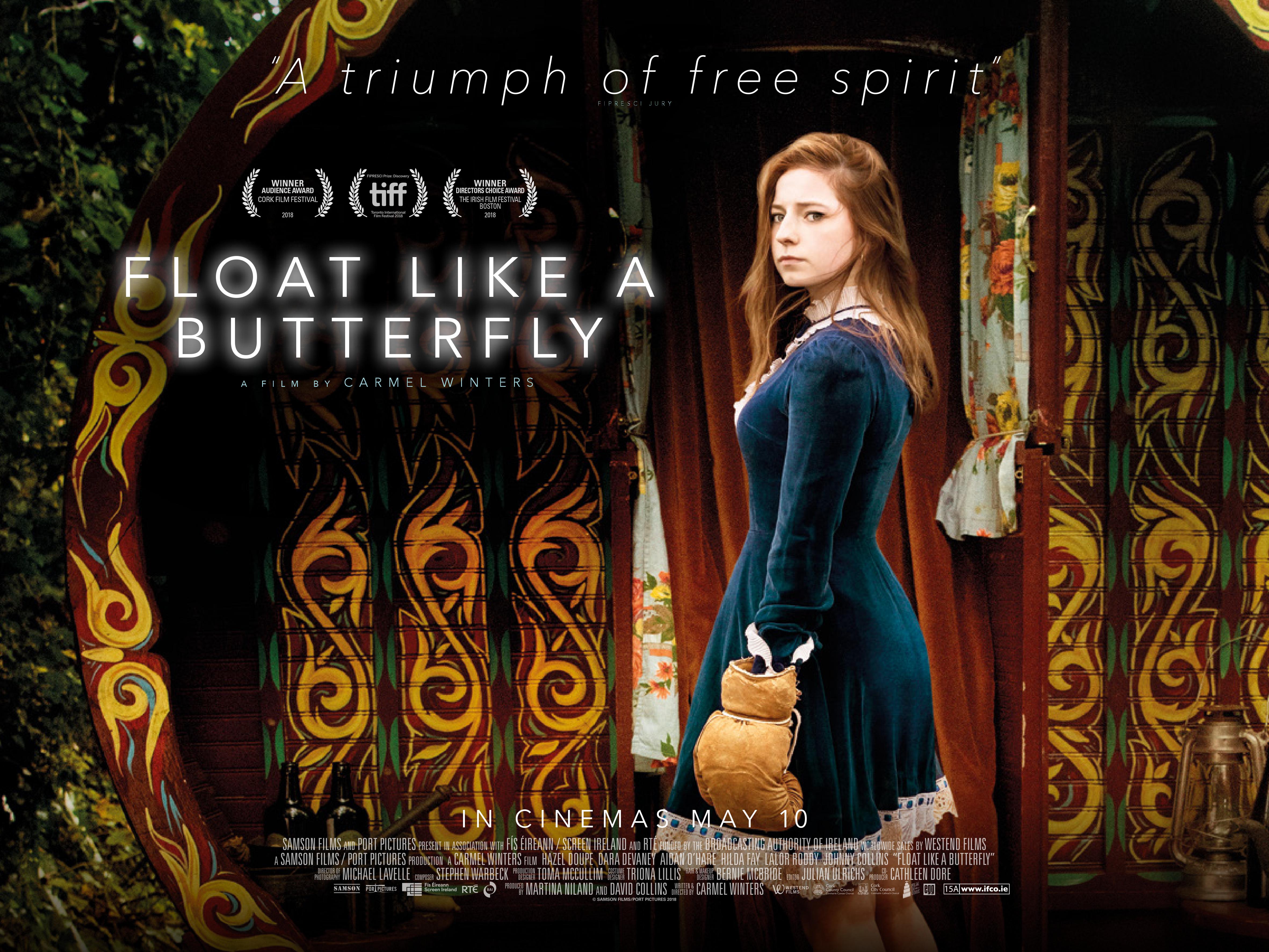 WFT Members: would you and a friend like to go to the premiere of Float Like a Butterfly on Tuesday 7th May? We have tickets to give away to this pivotal Irish film. All you have to do is answer the following question:
According to Carmel Winters' acceptance speech at the Toronto International Film Festival, what is Festival Director Michele Maheux responsible for?
Programming Float Like a Butterfly.
Carmel and production designer Toma McCullim getting married.
All of the above!
(If you need a hint, check out the 1:50 mark of Carmel's acceptance speech at last year's TIFF here)
Make sure to send  your full name, phone number, and email address to info@wft.ie, with the subject line: "Float Like a Butterfly".
About Float Like a Butterfly
From the producers of Once and Sing Street, Float Like a Butterfly is a powerful and timely story of a girl's fight for freedom and belonging.  Some people say it doesn't matter whether you win or lose. But for Frances (Hazel Doupe) losing is not an option – at stake is her own freedom, her mother's honour and her father's faith.  This unmissable multi award-winning Irish film shot in West Cork is about championing the underdog and features stellar performances from an outstanding cast, including rising star Hazel Doupe.
Winner, FIPRESCI Prize, Toronto International Film Festival, 2018
Winner, Directors Choice Award @ The Irish Film Festival, Boston
Audience Award, Cork Film Festival
Director:  Carmel Winters
Writer:  Carmel Winters
Cast:  Hazel Doupe, Dara Devaney, Johnny Collins, Hilda Fay, Aaron Monaghan, John Gerard Healy, Jamie Kierans, Amelie Metcalfe, Aidan O'Hare, Lalor Roddy, Lisa Lambe
Cert: 15a
Running Time: 101 mins
Release date: 10 May