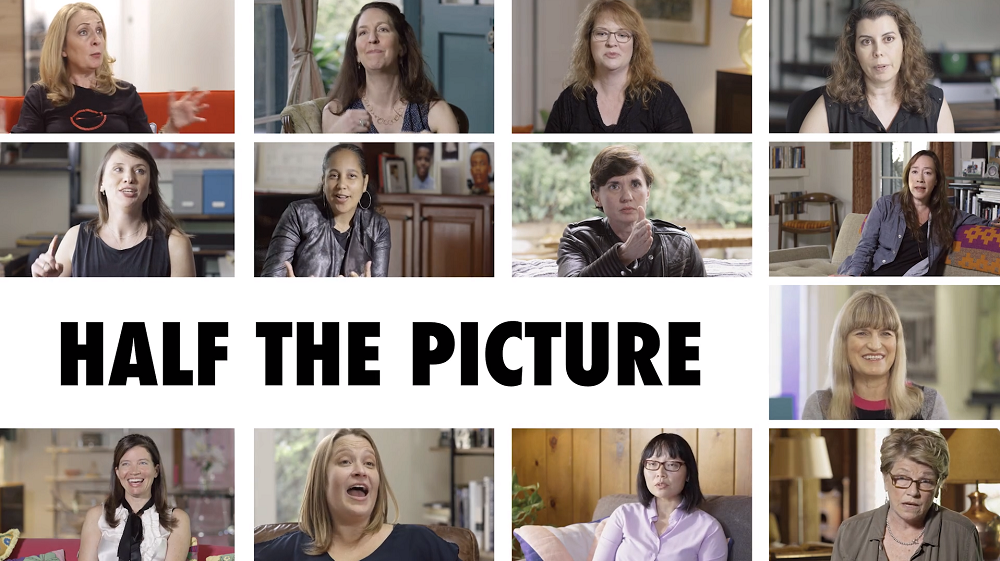 'Women's Voices, Women's Stories': an all female panel of documentary makers discuss the future for women documentary authors and women's stories.
This panel discussion event will gather together women documentarians to discuss pertinent and urgent issues relating to women in documentary film. To ask if there is still inequality in the role of director / author, and if so, why is this still the case in 2019?
Guests will include award-winning documentary directors Kim Bartley: The Revolution will not be Televised / I am Traveller, Margo Harkin – Bloody Sunday: A Derry Diary / The Far Side of Revenge, Lelia Doolan – Bernadette: Notes on a Political Journey / Former Chair of IFB / Founder Galway Film Fleadh and special guest from the USA Amy Adrion and a screening of her multi-award-winning film Half the Picture. Watch the trailer here.
"HALF THE PICTURE plays like a cocktail party where everyone's had a glass of wine and is ready to get real!" – The Guardian
DATE: Saturday 30th November 2019.
WHEN: 2pm – 6.00pm, networking and drinks reception afterward.
WHERE: Radisson Blu Hotel, 8 Golden Ln, Dublin, D08 VRR7.
Members, can't make it? Then please swing by to say hello and join us for drinks and nibbles at 6.00pm
Entry is free to all members / €10 non-members (please bring cash on the day)

HALF THE PICTURE Trailer from amy adrion on Vimeo.