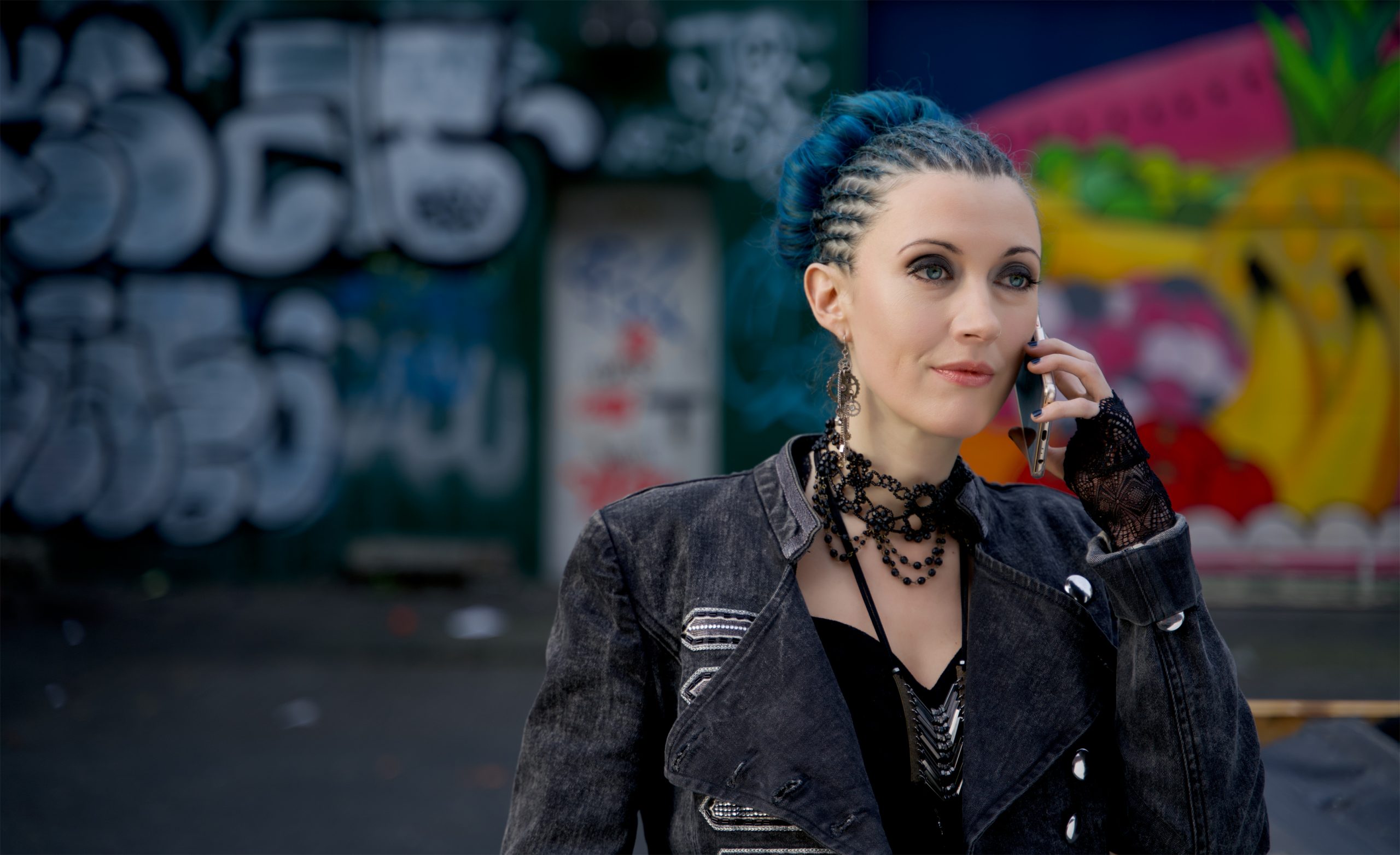 When it comes to performance, there are so many factors in play; the physicality of the role, the subtext, the blocking, and finding authentic emotion while a whole crew works around you. This is something WFT Member and actor Amy-Joyce Hastings has been busy mastering for years. Ahead of the release of the LGBTQ+ drama Who We Love, Amy-Joyce spoke with WFT about her acting career to date. 
How did you first get into acting?
I started very young by enrolling in the Gaiety School of Acting's Saturday drama classes. While I was there, I got scouted by casting director Debbie McWilliams, who invited me to audition for a Working Title film called Fools of Fortune with Iain Glen and Julie Christie. After four audition rounds, I got the role and spent a month shooting my first film. After that, I was hooked and continued acting throughout my childhood and teens before eventually doing the three-year professional training in the Samuel Beckett Centre at Trinity.
Tell us about how you approach fleshing out Oonagh as a character, someone so strong and vulnerable.
I love playing with the duality of her surface strength, coupled with her inner vulnerability. It juxtaposes really nicely. I'd describe her as both fierce and sparky, yet quite soft-hearted. With the feature, there was a long script development process over a year, with frequent rehearsal workshops. We focused a lot more on her backstory, and I was able to contribute lots of ideas. It really informed the subtext of each scene. There's a definite sense that every character you meet in the film has a whole life beyond just the scenes they're in.
Did much change in your portrayal of this reluctant guide from the short Lily to this feature?
There were added dimensions to her character in the feature because we dove much deeper into her personal life and relationships. She's not only a sounding board who gives advice, as in the short. There is more to her world – we see her at work, we meet her ex and see her break down and evolve by the end of the film. So it was not so much that she changed but more that we get this sense of her as a more well-rounded character with a full, rich life.
There was a lovely, warm chemistry between you and the young leads. You were like old friends… how did you achieve this?
Thanks! Well, that was easy enough. We had filmed the short three years before starting on the feature. It toured festivals around the world for a good two years, so we spent a lot of time together on the festival circuit and socially, and then we had that year of workshopping the screenplay, so there was a genuine familiarity and friendship there in real life.
What do you think the future holds for Oonagh after the final credits roll?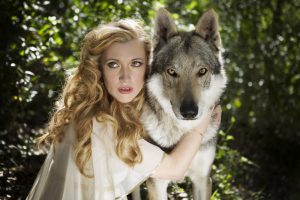 There's actually a TV series script in development now set a couple of years on, so there have been lots of discussions about that. I don't think I'd be allowed to say too much in case of spoilers if it gets greenlit, but I think we'd see a lot more of that grown-up relationship between Oonagh and Celine. I really love the direction Katie and Graham are taking with the series. It's exciting.
Oh brilliant. You'll have to come back and chat with us again when that hit's the small screen. Can you tell us a bit about the shooting process?
Principal photography was 19 days across February and March. It was an unusual shoot for me in that I was almost three months pregnant, but only a couple of people on set knew about that. I was extremely sick but trying to put a brave face on it and enjoy the process. We had a few (!) Baltic night-time exteriors in the city center – guerrilla filming, so those were a little grueling. But I had some very enjoyable days, and I think the scenes flowed really well because the script had been worked and reworked, and we had rehearsed so comprehensively in advance.
Was there anything that surprised you when you were exploring Oonagh as a character?
Oonagh is kind of like an old friend at this point. I hadn't reprised a role three years on before. The very first shot of the film was Oonagh's final moment, so it was funny diving in at the very end point. But I think it actually really helped to keep that great arc in mind throughout filming – where she eventually lands.
Do you think becoming a mother has changed or deepened the way you approach acting?
One hundred percent. Motherhood has really taught me not to sweat the small stuff. I used to be too much of a perfectionist and hold myself back because I never felt completely ready to dive into something. Now, I am so much braver and more productive because I have so much less time. I just launch into things and give my best shot, live in the moment, without tying myself in knots about the perfect result.
What was it like watching the final film with the audience?
It feels very special. I've attended five screenings now, I think, and they've all been subtly different but unanimously positive experiences. It gets a great response, so it's a genuine pleasure to watch it with an audience.
What do you hope people will get from watching the film?
For younger viewers who may be going through bullying or coming to terms with their sexuality or identity, I hope this film helps them either to start a dialogue or inspires them to stand up for themselves. But the film works on a standalone level as an entertaining movie with plenty of dark humor, so I'd hope they just enjoy it, really.
What's next on the slate?
I recently worked with Katie McNeice again on her gorgeous short Focail Baile Croí, so I am looking forward to seeing the final film. I've just wrapped on a series of ten scenes for the GSA grad students which I wrote and directed. And my script Perspective (which recently won the Best Short Screenplay award at Catalyst) is in for a couple of funding rounds. I'm hoping to make that, plus another short called Unparalleled, within the next year, and that will be my first time acting in my own shorts.
It sounds like you're a very busy woman! What type of character would you love to explore in the future?
I really enjoy the more complex, grittier characters I'm starting to get seen for. I'd also love to do more period work and sci-fi and fantasy. I've mainly worked in drama and comedy thus far, so I'd like to explore more genres. But, to be honest, so long as the script is good, I'm happy and grateful any time I get to work on projects like that.
Thank you so much for taking the time to chat with us, Amy Joyce. Fellow members, make sure to get out and support Amy as her wonderful film Who We Love hits cinemas this weekend. This powerful, gorgeous film also features the work of WFT members DOP Jaro Waldeck and Writer Katie McNeice.

About Amy-Joyce Hastings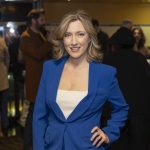 Amy-Joyce is an IFTA Nominated actress and award winning short film writer/director who is passionate about creating dynamic female characters for the screen. She holds a Bachelor in Acting Studies from the Samuel Beckett Centre at Trinity College and works on both stage and screen. Her performance as Oonagh in the powerful LGBTQ drama Who We Love earned her an IFTA Nomination for 'Best Supporting Actress – Film' at the 2022 Awards. She previously won a 'Best Supporting Actress' award for the same character in the originating short film 'Lily' which was a critical success at international festivals. An early prime time television credit saw her co-star opposite Henry Cavill in an episode of Showtime's multiple Emmy winning series The Tudors. She played the title character Kate Loughlin in Graham Cantwell's 'The Callback Queen', a romantic comedy set in London's film industry, which had its US Premiere at George R.R. Martin's Jean Cocteau Cinema in Santa Fe. The indie film received two IFTA Nominations in the 2016 Awards Ceremony, following its domestic cinema release. She played Iseult in Sanctuary, Len Collin's groundbreaking, critically acclaimed film, which won awards around the world including the 'Best Irish Feature Film' of 2017 from the Dublin Film Critics Circle. She worked with British director Simon Rumley on genre picture 'Little Deaths' and filmed the role of Vicky in mystery thriller The Green Sea'with Katharine Isabelle, directed by Randal Plunkett. She is also an award winning screenwriter and short film maker, her short films QED and Body of Christ having screened at festivals all over the world as well as being broadcast on RTE, Sky Television Showcase, and in an anthology collection on Amazon Prime. She marked a return to screen acting after a period of maternity leave with her most recent role in the Screen Kerry awarded Focail, Baile, Croí from writer/director Katie McNiece.