On the 7th of May, WFT and WGI collaborated on a very special joint event, Women Writing for the Screen: Strategizing for our Future, which took place at the Museum of Literature Ireland. WFT Chair Dr Susan Liddy moderated a lively panel discussion on the topic of Breaking Into the Industry with Writer/Director Kate Dolan, Filmmaker/Editor Claire Byrne, as well as writers Lynn Ruane and Sinéad Collopy.
This event was made possible with the support of the BAI.
Kate Dolan
Kate graduated from the National Film School, IADT in 2012. While working in an advertising agency for a year she wrote a short film, Little Doll. This short then premiered at the Berlinale in 2016. She also has directed numerous music videos over the past few years. Kate's short film Catcalls (2017) was funded by Screen Ireland and has played at many international festivals over the past few years, and also won Best Short Film at the Young Director Awards Ireland 2018. In January 2019 she was included in the Irish Times list "Top 50 to Watch." Kate just had the release of her debut feature film You Are Not My Mother. The film premiered at TIFF in Sept 2020 and then went on to be nominated for six IFTAs and has won awards at other film festivals in Europe and the US. She is currently in development with two horror feature projects.
Claire Byrne
Claire Byrne is a Writer, Director and Editor based in Dublin, Ireland. She graduated in 2013 with a masters degree from Screen Academy Scotland in Directing for Screen and spent years following, working in the industry in both production and post-production. Since 2017 she has directed six short films and several commercial pieces. Her Screen Ireland funded short film Sister This has had huge success over the last two years winning best short film at Fastnet Film Festival and getting nominated for best short film at the 2020 IFTAs. Claire was a winner of the 2020 Discovery award at Dublin International Film Festival where Sister This screened. In 2020 she was chosen for The Voice Fund; Director's Conceptual Fund, alongside established directors like Dearbhla Walsh and Paddy Breathnach, and was granted development money through the scheme. Later in the year she was chosen as a mentee in the first round of the Screen Skills Ireland Mentorship Program and was assigned director Paddy Breathnach as a mentor. Claire was also successful with a project she put forward for the X-pollinator Incubator scheme where she secured funding to write a treatment and subsequently a commission to write a feature film with her writing partner Karen Healy with Blinder Films. 2021 has been a busy year for Claire as she moves away from editing for TV and has had her hands full with feature projects in development, writing, producing and directing 2 new short films.
Sinéad Collopy
Sinead recently worked on season three of the award-winning thriller, Smother (Treasure Entertainment/BBC Studios) which is currently in production. She is currently engaged in a writers room on another Irish award-winning crime drama. In 2021 Sinead's drama Every Five Miles was selected for development by RTÉ/Screen Ireland as part of the Storyland Sessions. In April 2020 her film Salvation Calling was one of ten short films selected for production by the BBC Writer's Room. Staring Ian McElhinny, Salvation Calling was nominated for a UK Broadcast Digital Award in 2021. Sinead's short film PADDY premiered at the Galway Film Fleadh in 2020 and went on to win the Catalyst International Film Festival in 2021. In 2021 Sinead was one of eight writers short-listed for development by Stellify Media/Northern Ireland Screen/Sony Pictures as part of the All-Ireland Screen Writing Prize for her crime drama, Borderlands. Sinead's debut feature '77 was one of twelve projects developed through the Screen Ireland Spotlight Scheme in 2020 and in 2019 she was one of three screenwriters selected for the Galway Film Centre/BAI/WRAP Fund Mentorship Scheme for her TV pilot Straight & Narrow. In February 2022, Screen Ireland awarded Sinead's feature film treatment Friedl Screenplay Development Funding.
Lynn Ruane
Lynn is a social activist and politician who has served as a member of Seanad Éireann since April 2016. Independent of party affiliation, she is a prominent advocate of numerous progressive causes, including the reform and modernisation of Ireland's drug treatment and counselling infrastructure, universal access to education, women's reproductive rights and LGBTQ rights. She is a graduate of Trinity College Dublin and has two daughters.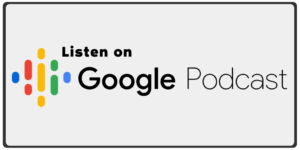 </