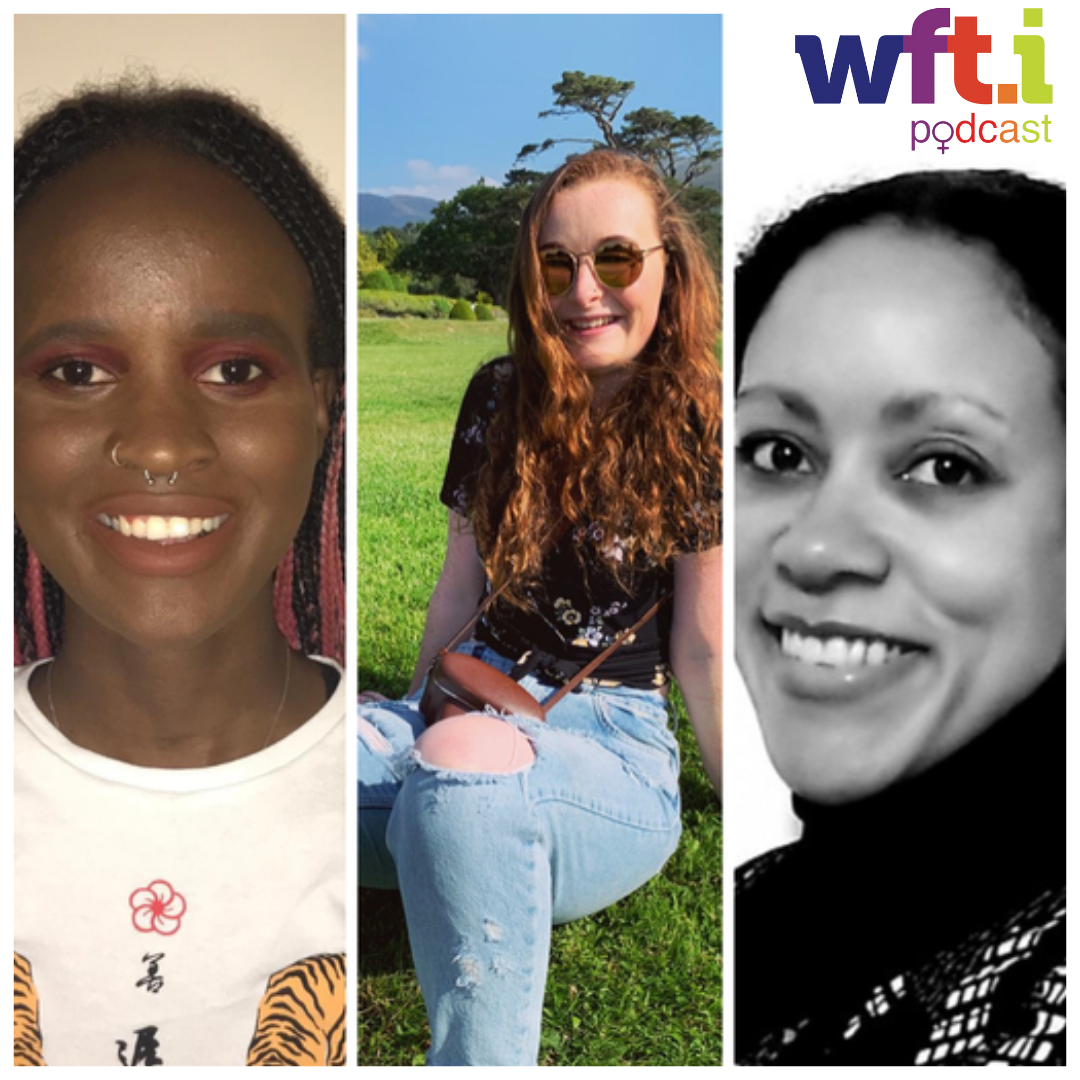 At Catalyst International Film Festival last April, WFT held a very special discussion, Voices from the Edge. Moderated by Dr Zelie Asava (Screen Ireland) this panel explored the contribution and challenges facing diverse Irish or Irish-based artists to the cultural life of Irish society across a range of art forms including film, television and music. Listen to the podcast back below.

This talk has been made possible with the generous support of the BAI.
The Panelists
Dr Zélie Asava is the author of Mixed Race Cinemas: Multiracial Dynamics in America and France (Bloomsbury, 2017) and The Black Irish Onscreen: Representing Black and Mixed-Race Identities on Irish Film and Television (Peter Lang, 2013). She is co-editor of a special issue of the Journal of Scandinavian Cinema on race and ethnicity, and a contributor to various edited collections including Austerity and Irish Women's Writing, 1980-2020 (Routledge) and Innovations in Black European Studies (Peter Lang), all 2022.
Sandrine Uwase Ndahiro is an English Ph.D. student in the University of Limerick. Sandrine's research centres on third generation African writers, such as Afrofuturists, who have emerged during the era of late liberalism and who have introduced multiple and nuanced perspectives for reflecting on African lives and aspirations. She co-produced a documentary entitled Unsilencing Black Voices which details personal stories and accounts by members of the black community in Ireland and is currently an artist in residency in Visual Carlow. Sandrine is also the co-founder and co-editor in chief of Unapologetic a multidisciplinary, literary, cultural, and artistic response to the social issues and creative opportunities of contemporary Ireland.
Owen Alfred is a rising artist based in limerick, Ireland. Associated with the LMK Group who are also based in Limerick, Ireland. This artist can bring you through a rollercoaster of emotions as he guides you towards his goals, ambitions, successes and failures spoken through his music.
Corinne Gibbons is currently studying Creative Broadcast & Film Production at the Technological University of the Shannon. She has practiced & studied photography for 5 years. It's always been a passion of hers, ranging from film to digital photography. This passion for photography is what guided her interest towards film & directing. Her main inspiration for photography since a young age has always been her dad.
Shane Joyce is a filmmaker. He started making short films on his own at fifteen in his bedroom where how would shoot, act, edit and ultimately make some pretty bad films! Now studying film and having met some amazing collaborators he feels he is finally on a path towards making work to be proud of.