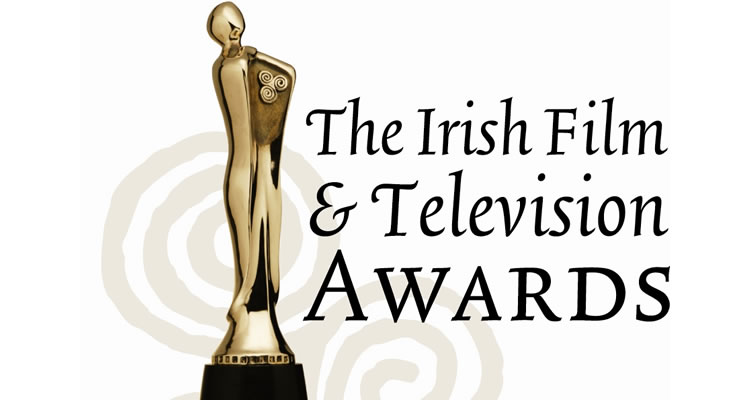 The Irish Film & Television Academy has announced the 2022 nominations for the Irish Academy Awards across 25 categories in Film and Drama. Here at WFT, we are delighted to see so many of our members in the mix!
Congratulations to Our Members
Fingers crossed for Maria Doyle-Kennedy to win Best Supporting Actress in Drama for her role as Bridget 'Bridy' Collins, the Kinsella Crime Cartel's "defacto mam" in Kin.
Carrie Crowley, who plays Eibhlín Cinnsealach, foster-parent to Cáit in An Cailín Ciúin, is going head-to-head for Best Supporting Actress in Film with fellow member Amy-Joyce Hastings for her role as Oonagh in Who We Love, which she reprises from the IFTA-nominated short film Lily.

When it comes to Best Director of a Drama, we have two members head-to-head with Board Member Hannah Quinn nominated for her work on Vikings: Valhalla and Lisa Mulcahy nominated for work on Ridley Road.
We are delighted for Katie McNeice who is nominated for Best Script for co-writing the LGBTQI+ drama Who We Love – which is nominated for a whopping 6 nominations in total.
And good luck to Best Short Film Nominees: Mia Mullarkey's directorial debut with The Passion, Kamila Dydyna for her short Debutante, and Martina McGlynn who produced Nothing to Declare.
Our members have been working hard across all the nominated titles with Board Member Liz Gill producing Deadly Cuts; Niall Murphy as Head of Business Affairs on Smother, and Board Member Jaro Waldeck as Additional Director of Photography on Who We Love.
(Members, if you'd like to be included above, we'd love to hear from you. Email info@wft.ie).
About the IFTAs
Over the past few months, Irish Academy Members have been busy viewing, deliberating, and shortlisting the very best work from across great Irish films, dramas, performances, and crafts. Nominations have been shortlisted by Irish Academy Members alongside specialist Jury panels of industry experts from around the world.
WFT Chair Dr. Susan Liddy said: "We are delighted to see such a wealth of female talent represented at the IFTAs 2022, including many WFT members!  A look at the craft categories point to areas where work still needs to be done to encourage and support women into roles like editing, sound, and cinematography. The goal going forward is to see women represented across the full range of award categories and I'm confident that in time we can make that happen."
Click here for a full list of nominees.
The 2022 IFTA Awards
This year, as we move out of restrictions and hopefully leave the Pandemic behind us, the Irish Academy will host both virtual and physical events.  A Virtual Awards event in March will be followed in April by a physical industry gathering in Dublin where the presentation of awards will take place.
The Virtual IFTA Awards show will be hosted by the talented actor and comedian Deirdre O'Kane and will be broadcast on Virgin Media One on Saturday, March 12th. Deirdre will host a line-up of international stars joining in to celebrate the exceptional Irish talent being recognised and to introduce the nominees, films and dramas on the night.
Best of luck to all women in the industry and congratulations to all nominees.