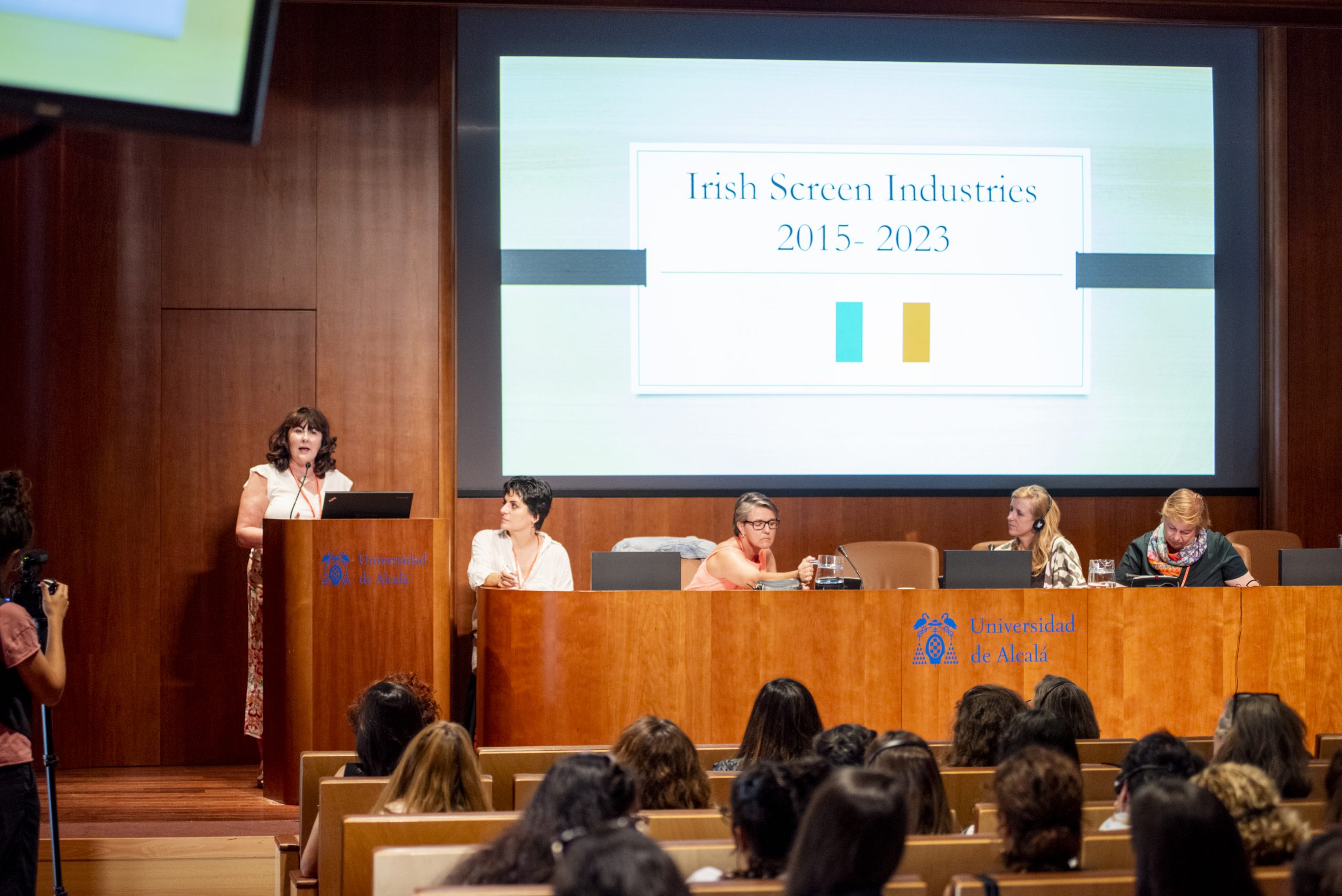 The Association of Women Filmmakers and Audiovisual Media (CIMA) is hosting the anticipated IV CIMA Congress, an international event focused on promoting gender equality in the audiovisual industry. Taking place from 6th – 8th July 2023, at the University of Alcalá, the congress will bring together renowned filmmakers, industry professionals, and representatives from international audiovisual institutions. WFT Chair Dr Susan Liddy will be representing WFT Ireland at a round table event: Institutions and Associations of the Audiovisual / Future Challenges. 
Under the theme, "Audiovisual Narratives from Various Eyes: 50/50 in 2025," the congress aims to create a dynamic platform for dialogue and collaboration toward achieving effective and tangible gender equality in the film sector.
The IV CIMA Congress boasts an extensive programme, encompassing a range of thought-provoking discussions, presentations, and roundtable sessions led by influential figures in the field. Participants will have the opportunity to engage with representatives from institutions such as the Austrian Institute of Cinematography and the Simone de Beauvoir Audiovisual Centre in France. Additionally, guests from Latin America, including the Association of Women Film and TV of Mexico, will contribute their insights on achieving gender equality within the audiovisual sector.
Key topics of discussion include the future trajectory of institutions and associations in the audiovisual industry, the role of directors, producers, and distributors in fostering gender equality, emerging content trends, and the significance of archival and documentation centers in preserving the rich history of women in film. The IV CIMA Congress will also feature the unveiling of the 2022 Annual Report, compiled by Sara Cuenca, which analyzes the representativeness of women in the Spanish feature film sector.
The Congress serves as a gathering for CIMA partners, providing them with the opportunity to build networks, forge collaborations, and champion the cause of gender equality within the industry. Furthermore, the event will be available for streaming online, enabling a wider audience to witness the proceedings and participate in the discussions. The IV CIMA Congress is a milestone in the ongoing pursuit of equality; through open dialogue, knowledge sharing, and collaboration, CIMA aims to reshape the narrative and transform the industry into a more inclusive and equal space for all.
About CIMA: The Association of Women Filmmakers and Audiovisual Media (CIMA) is a pioneering organization dedicated to promoting gender equality and empowering women in the audiovisual industry. Through its initiatives, advocacy efforts, and events such as the IV CIMA Congress, CIMA strives to foster a fair and inclusive landscape for women professionals in film and audiovisual media.
Photo Credits
Pilar Martín Bravo / CIMA