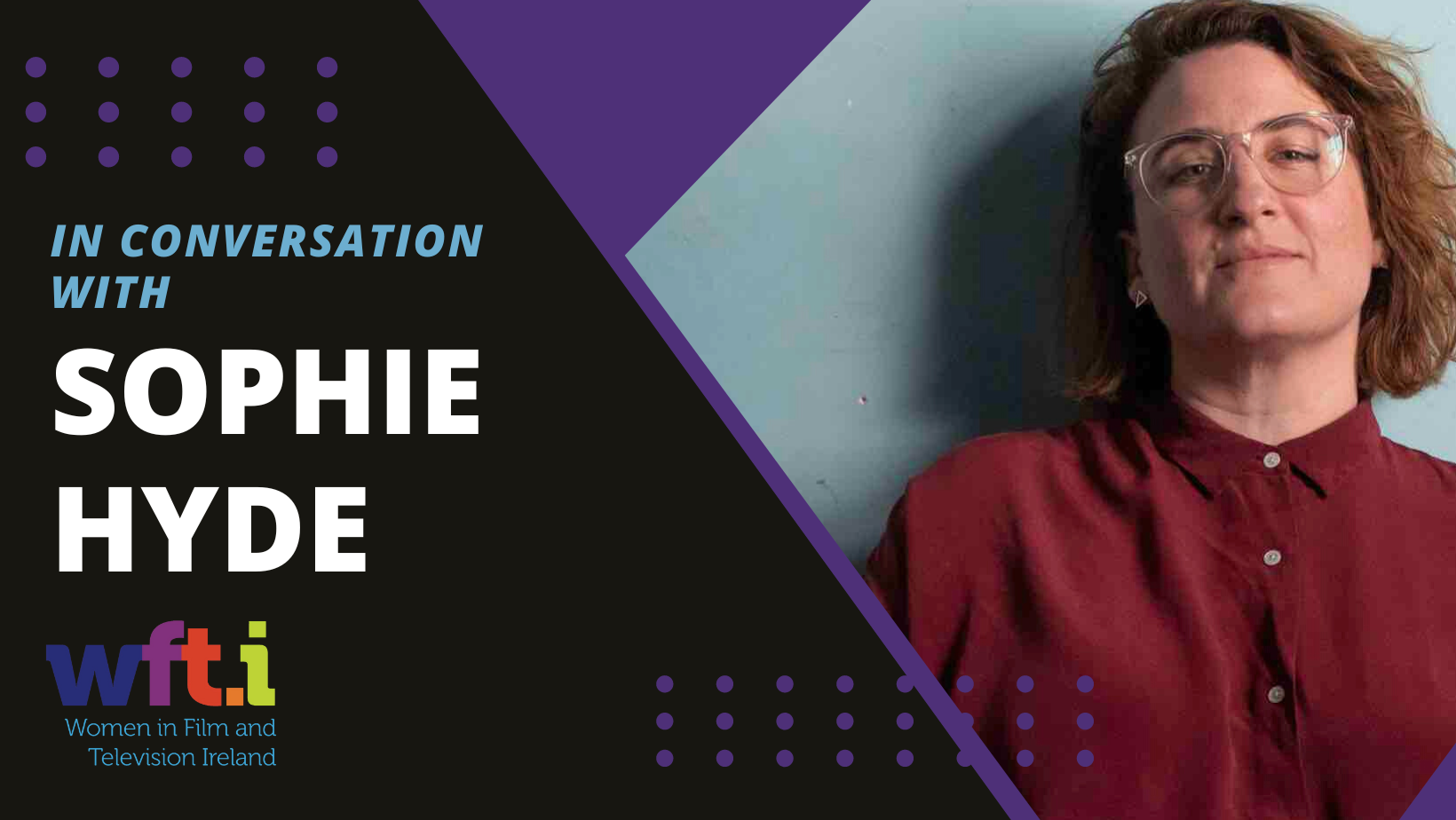 Director Sophie Hyde is making waves in the industry – a changemaker in her field. Her film Good Luck To You, Leo Grande challenged ageist stereotypes and assumptions on the big screen. WFT Chair Dr Susan Liddy spoke with Sophie about her film, as well as her impressive career to date, crossing hemispheres in the process.
This talk has been made possible with the generous support of the BAI.
Sophie Hyde is a founding member of film collective Closer Productions. She lives and works on the lands of the Kaurna people in South Australia and makes provocative and intimate films and television. Her latest film, Good Luck To You, Leo Grande, starring Emma Thompson and Daryl McCormack, premiered at both Sundance Film Festival and Berlin Film Festival to rave reviews and will be released in 2022. Her debut feature drama 52 Tuesdays (director/producer/co-writer) won the Directing Award at Sundance and the Crystal Bear at Berlin. She directed and produced feature comedy Animals, which premiered at Sundance 2019. She created, produced and directed episodic series F*!#ing Adelaide for ABC Australia, and the 4 x 1-hour series The Hunting for SBS. Sophie's feature documentaries include Life in Movement (producer /co-director), Shut Up Little Man! An Audio Misadventure (producer), Sam Klemke's Time Machine (producer) and In My Blood It Runs (Producer).