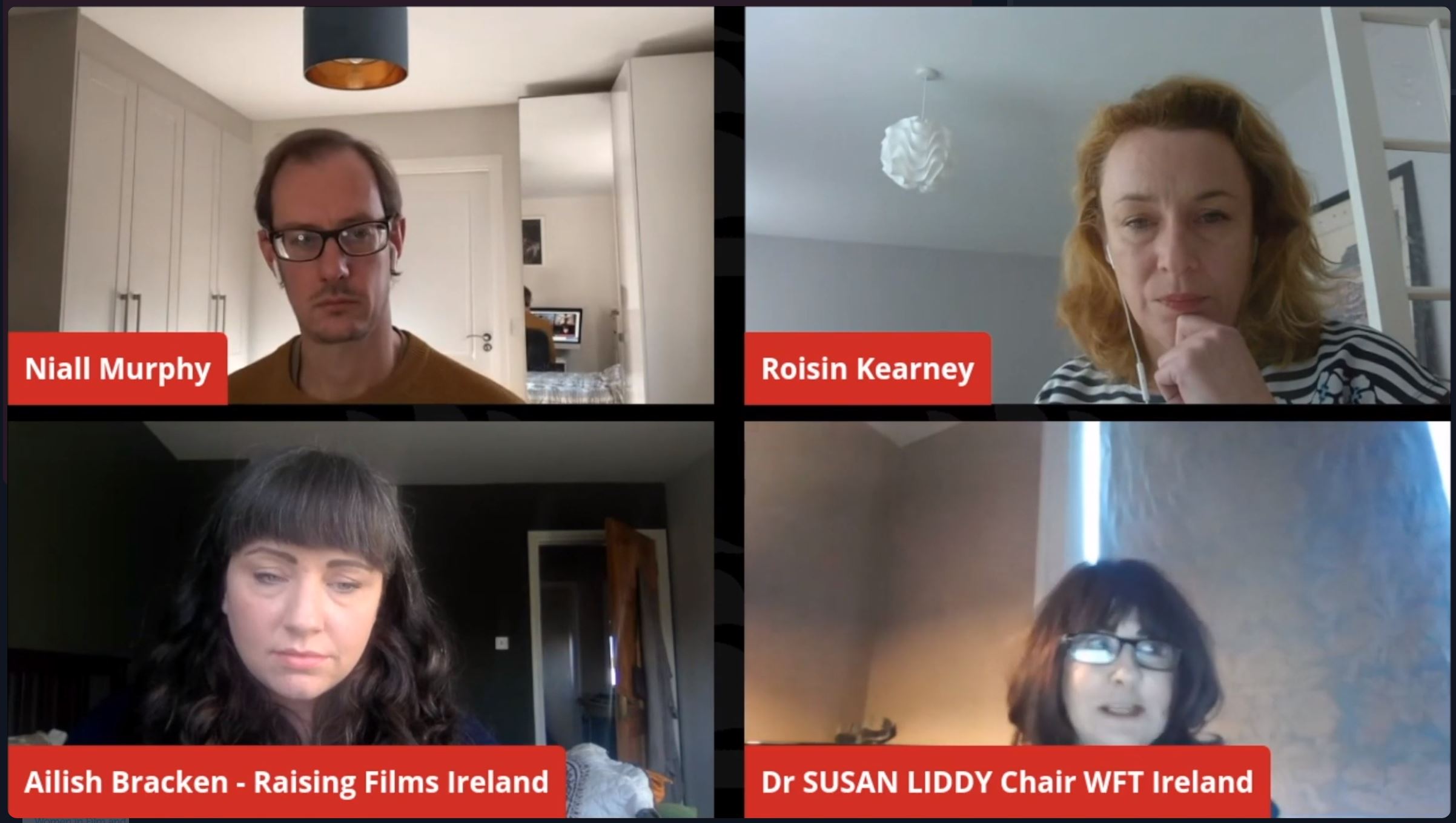 How can we support parents and carers in the industry? The 2020 edition of the Cork International Film Festival's film industry training days were available to filmmakers worldwide to attend and covered topics ranging from the technical to the ethical.
In this panel discussion, WFT chair, Dr Susan Liddy (Raising Films Ireland) was in conversation with producer Ailish Bracken (Chair, Raising Films Ireland), writer/director/producer Roisin Kearney (Run, Paddy, The Ferry) and writer/producer Niall Murphy (Scannain & Raising Films Ireland). They discussed the ways in which the Irish screen industries can better support parents and carers, and the problems filmmakers face while trying to maintain their careers.
This event has been made possible with the support of the BAI.