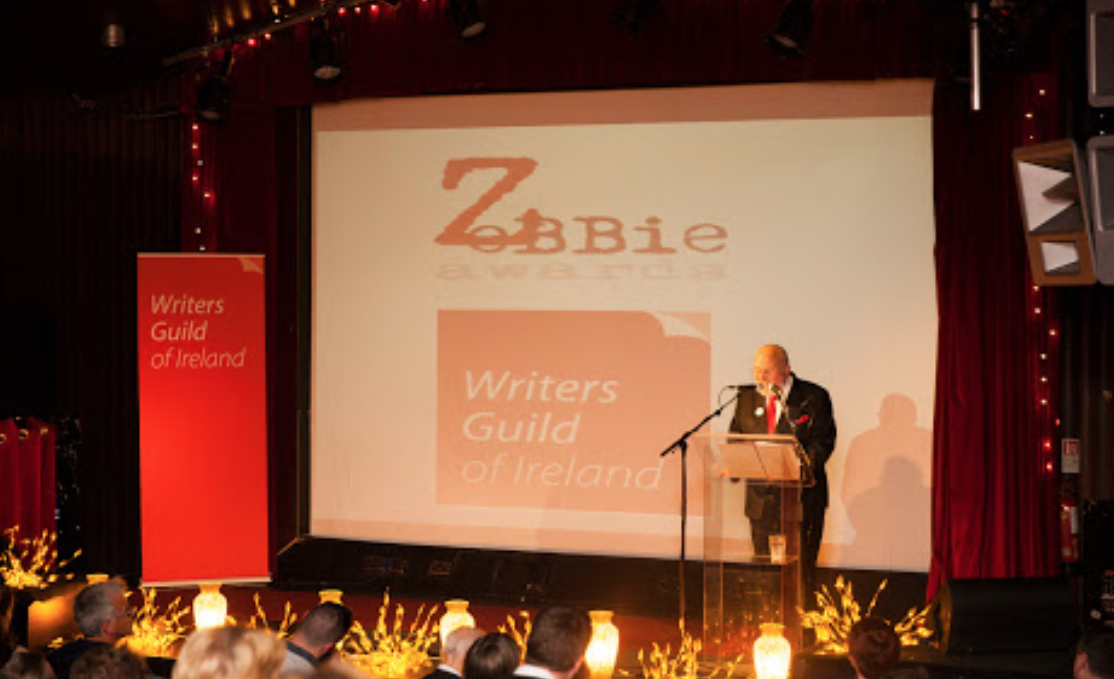 The writers who have been nominated in all seven categories of the 2019  ZeBBie Awards have now been announced  – and best of all, our talented members are among them. Congratulations to: Elaine Murphy and her award-winning radio drama Ma (which you can listen to here); Laoisa Sexton and her film I Didn't..I Wasn't..I Amn't which was nominated for Best Short; as well as Claire Dowling, who was nominated for her work on Fair City!
The ZeBBie Awards are annual awards created by our friends over in the  — named in honour of O. Z. Whitehead — to acknowledge the best script(s) written by Irish playwrights and screenwriters during the previous year.
This year there are two new awards: Animation and Continuing Drama.  Guild members will read all the nominated scripts and cast their votes.
The 2019 ZeBBie Awards will take place on Wednesday, 19th June in Dublin  and will be hosted by Senator David Norris
The full list of nominations is available online.