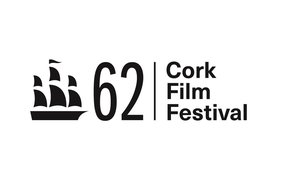 We're thrilled to team up with the 
Cork Film Festival
 on Thursday, for their 'First Take' industry day!
WFT's Oonagh Kearney will moderated 'What Does a Producers Do?' – a panel featuring Farah Abushwesha (The Last Photograph), Julianne Forde (The Lodgers) and Sharon Cronin (Acorns). Hope to see you there.
Full info is on the Cork Film Festival site now.
'First Take'
THE METROPOLE HOTEL
€20
First Take at Cork Film Festival aims to prompt fresh thinking about the Irish lmmaking landscape and engender in participants the motivation necessary to be successful as an independent filmmaker. The event will present a mixture of panel discussions, in conversations and networking events for participants.
SESSION 1
A Career in Directing
In Association with Film in Cork
We speak to two distinctive Irish directors on their experiences and career journeys – what motivates them, how they make it work and why they have dedicated their lives to the discipline.
PANELISTS:
Frank Berry
Director | Michael Inside
Oonagh Kearney
Director | Oíche Nollaig na mBán
SESSION 2
What does a Producer Do?
In Association with Women in Film and Television Ireland
This session will provide an introduction to building a career as a producer, incorporating the roles of a producer, innovative approaches to fi nancing, promotion and distribution, and audience engagement. The panel will give specific focus to gender diversity in fi lm, and the challenges for women in the film industry.

PANELISTS:
Farah Abushwesha
Producer | The Last Photograph
Julianne Forde
Producer | The Lodgers
Sharon Cronin
Producer | Acorns
SESSION 3
Transitioning from Shorts to Features – In Conversation With Deborah Haywood
Writer-Director Deborah Haywood's critically acclaimed directorial debut, Pin Cushion, opened Critic's Week at this year's Venice International Film Festival. Haywood will discuss her trajectory in fi lmmaking, specifically focusing on her transition from shorts to feature film director. Pin Cushion receives its Irish premiere at CFF on the 17th November.
SPEAKER:
Deborah Haywood
Director | Pin Cushion
SESSION 4
A Career in Irish Film
First Take is delighted to welcome Award-Winning Irish Screenwriter and Actor, Mark O'Halloran. O'Halloran's writing credits include thought-provoking films Viva, Garage and Adam and Paul. He joins us to discuss his diverse career to date and share insights into the Irish film industry.
SPEAKER:
Mark O'Halloran
Writer | UCC Screenwriter in Residence