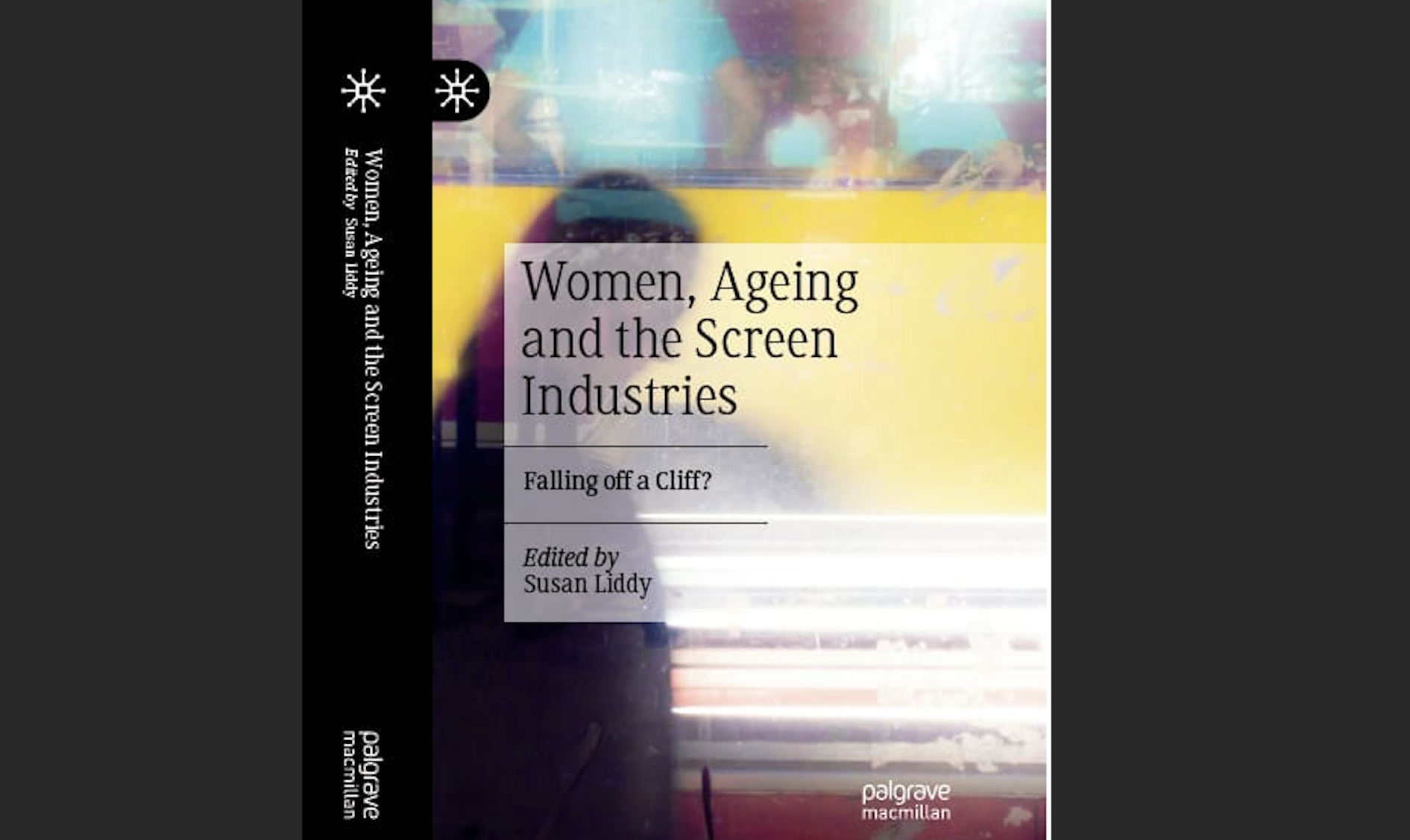 In her most recent edited collection WFT Ireland Chair and President of WFTI, Dr Susan Liddy, explores the challenges facing women from their mid-forties onwards as they attempt to build/maintain careers in the screen industries. The contributors she has gathered for Women, ageing and the screen industries: 'falling off a cliff? are concerned with the intersection of gender and age on screen and behind the camera and how that can create what is called a 'double jeopardy'. Existing research in this area has been primarily directed to onscreen representation. Female actors, with notable exceptions, can struggle to get screen time and expansive roles as they age. But behind the camera, women 45+ also face challenges and roadblocks though less attention has been paid to this group before now.
The cross-cultural research opens a much-needed conversation across national borders – Ireland, Britain, Spain, Italy, Sweden, Germany and Australia and touches on film, television, streaming services and more. It includes an exploration of gendered ageism, age bias and stereotyping. It also highlights the achievements of mature female practitioners who, in their work and working lives, embody a resistance to restrictive cultural discourses about ageing women.
Endorsing the book are number of academic experts in the field of gender and ageing. Dr Josephine Dolan describes it as a "highly engaging and readable collection…. devoid of jargon".  Dr Michaela Schrage-Frueh says it is "a must-read for anyone interested in gender, age and screen studies". Professor Abigail Gardner finds it "a timely reminder of the issues facing women working in the industry at the intersection of age and gender, and the representations and absences that circulate, deeming them 'older' women'".
Susan reflects: "I put this book together to kick start a conversation within the screen industries about age and ageing, particularly as it relates to women. I think sometimes age gets lost in discussions about equality, diversity and inclusion and that needs to change. This collection isn't the last word on the subject, it's just the beginning."
Women, ageing and the screen industries: 'falling off a cliff?' will be published by Palgrave Macmillan in the coming weeks.