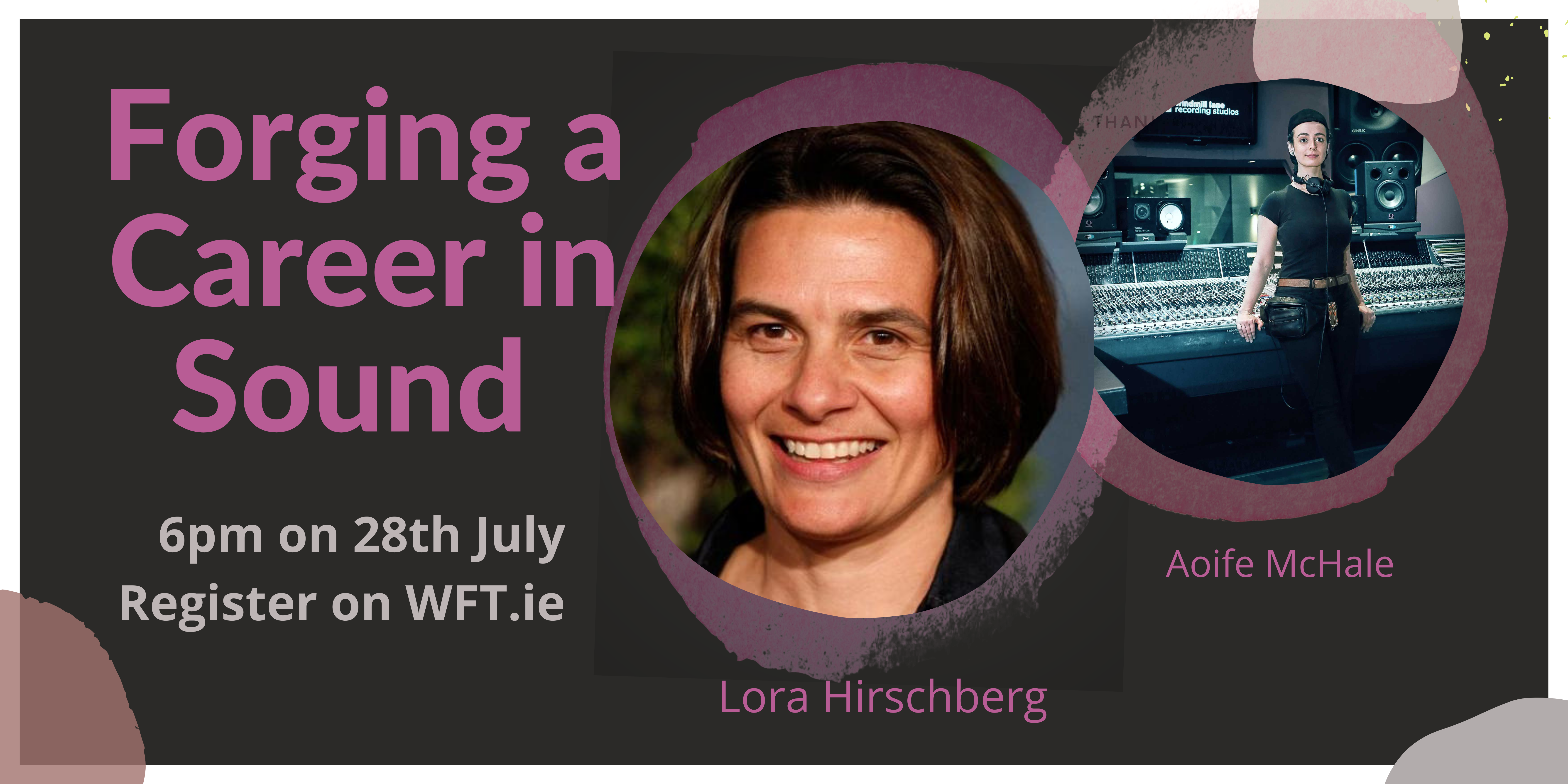 An audio mix can make or break a film, but what does it really take to forge a career in sound in this industry? Join us at 6pm on 28th July when Irish Sound Engineer Aoife McHale will be speaking with Academy Award-Winning Sound Engineer Lora Hirschberg. Lora will talk about her career to date and the artistry behind what makes a sound mix great. 
This event has been made possible with the support of Screen Skills Ireland.
Lora Hirschberg 
Academy Award-winning Re-Recording Mixer (Inception) Lora Hirschberg has worked on more than 150 feature films and documentaries including Black Widow for Marvel Studio and Welcome to Chechnya for HBO. Lora mixes, supervises, and edits sound and has been nominated for another award in the same category!
Aoife McHale
Aoife graduated as a sound engineer in 2013 and has been working in the sound industry ever since. She has been employed for the past few years in television production as a sound recordist and boom operator. Before that, she spent five years freelancing as a sound editor and foley artist mostly in film.