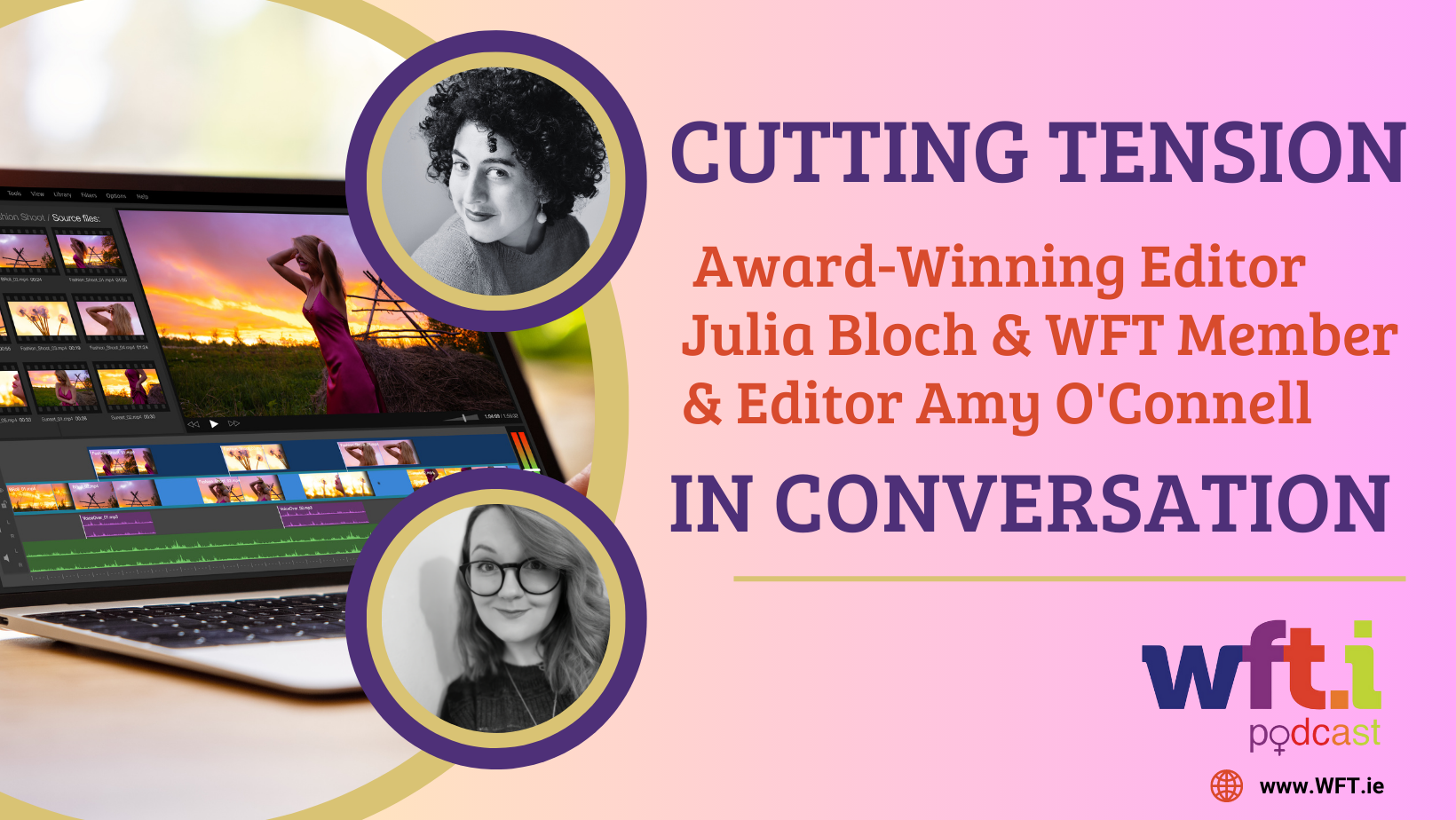 When it comes to keeping an audience on the edge of their seat, the precision of the edit is everything. In this WFT Podcast acclaimed New York-based editor Julia Bloch spoke with WFT Ireland member Amy O'Connell about their craft, Bloch's career, and on cutting thrillers and drama that make a mark on the film industry.
Julia Bloch: Julia is a New York-based film editor who has worked on a wide range of projects, including Terrence Malick's Palme d'Or winner The Tree of Life and Doug Liman's war drama The Wall. Films she has edited have premiered at the Sundance Film Festival, TIFF, The Venice Biennale, The Berlinale, and Cannes; her work on "The Mosquito Coast" recently aired on Apple TV+. She also edited three films for director Jeremy Saulnier, starting with Blue Ruin, which premiered at the Cannes Directors' Fortnight and was awarded the FIPRESCI (International Federation of Film Critics) prize in 2013. Before studying Film at the European Film College in Ebeltoft, Denmark, Bloch received her B.A. in Comparative Literature from Columbia University and a Master's degree in Literature at the Université de Haute Bretagne in Rennes, France. In 2011 Bloch received the Sundance Institute's inaugural Editing Fellowship in honor of Sally Menke.
Amy O'Connell: A lifelong horror enthusiast with a passion for storytelling, Amy is an experienced editor with a varied portfolio. Her work ranges from lighthearted food and travel documentary, to bone chilling drama. Her most recent short, 'Shadowban' (Best Irish Short, 2023 Shark Awards) tells the story of a woman driving through the countryside alone in her car at night… Or is she?