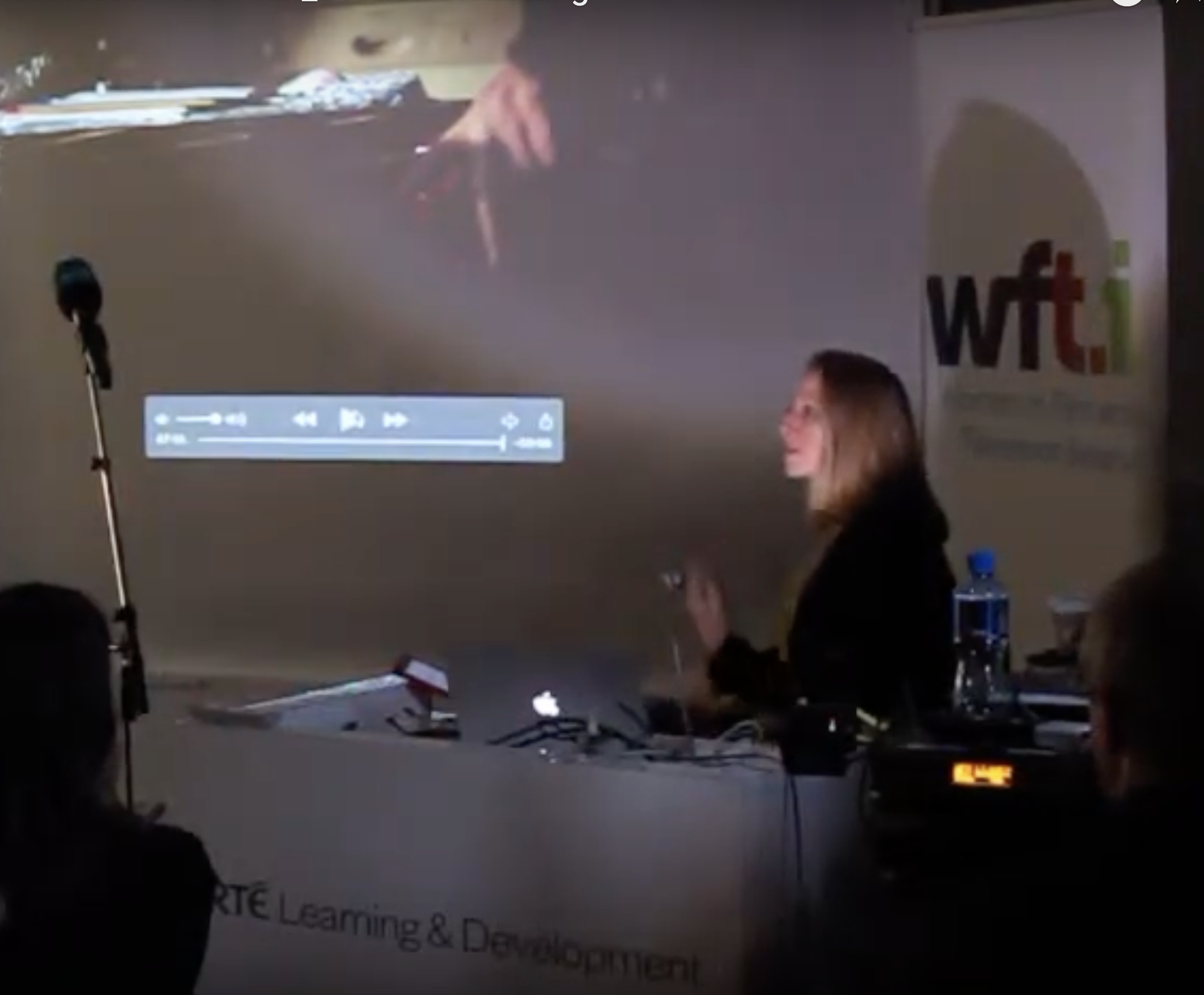 Today's podcast is from the WFT Ireland Archives and features a masterclass on Directing with Neasa Hardiman. This talk covered the editing segment and was recorded in the RTE studios in 2017.
About Neasa Hardiman
Neasa is a BAFTA-winning Director and Writer for film and television drama. Born in Dublin, she began her creative career with a First Class Honours degree from the National College of Art and Design Ireland, winning a scholarship to the Universität der Künste Berlin. Her unique engagement with art and politics led to a Master's degree in Politics and Aesthetics at NCAD, and a PhD in Film Theory at Trinity College Dublin. Neasa deployed her potent storytelling in theatre and in award-winning documentaries, she was the youngest ever director of RTÉ's serial drama. The creative invention of her work quickly led to award-winning dramas for the BBC, Channel Four, Amazon and Netflix.
Neasa's currently directing Amazon and Sister Pictures ambitious political sci-fi The Power. Her most recent work, international thriller Hit & Run, reached Number One on Netflix USA. Her feature début Sea Fever screened to critical acclaim on the opening night of the Toronto International Film Festival 2019. A sci-fi thriller grounded in the realities of trawler life, the film's theatrical opening was hindered by Covid. It was released digitally across the US on April 10th 2020, becoming one of America's top five digital downloads, then across Europe April 24th 2020, before its release in Russia, China and Australia. Neasa was recently commissioned by Dreamworks to adapt a noir thriller for the big screen. In 2017, Neasa was awarded a BAFTA for the gritty murder drama Happy Valley (BBC / Netflix), before directing the finale of noir superhero drama Jessica Jones (Marvel / Netflix). Neasa teamed with Killer Films and Amazon to direct the 1920s story of Zelda Sayre and her troubling life with F. Scott Fitzgerald, Z: The Beginning of Everything, starring Christina Ricci. Her earlier works include the two-hour story finale for BAFTA-nominated homicide thriller Scott & Bailey and acclaimed BBC six-part drama In The Club. While she was still at college, Neasa founded creative design consultancy Language Communications with Adam May. In 2015, she determined to create a pathway to the global industry for young writers and directors in her home country of Ireland, founding major new national initiative Big Stories on the Small Screen. Neasa is bilingual in German, she speaks French and Irish as well as her native English.