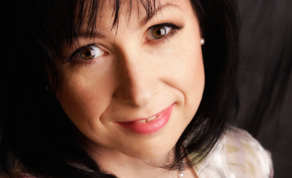 Report taken from IFTN 3/11/17:
Irish director Fiona Ashe is to helm 'The Irish Layover', a new comedy/drama about Irish commercial airline pilot Danny Reilly who, along with his frolicsome crew, revel in an extended layover in LA during a baggage handlers' strike.
However, Danny learns the cost of his adventurous pilot's lifestyle: he is at risk of losing his precious relationships with his wife, daughter and best friend.
Fiona Ashe won the Best Film Noir Award for her NYC Film Noir 'Shades of Gray' at the New York International Independent Film & Video Festival. She holds a Diploma in Advanced Film Directing from the New York Film Academy and was a 2016 Quarterfinalist in the Academy Nicholl Fellowships in Screenwriting, run by the Academy of Motion Picture Arts and Sciences. She achieved a viral hit with her Irish Film Board-funded film 'Rapunzel — The Blonde Years'.
Mary Patel of Jet Set Pictures (USA) and Edwina Forkin of Zanzibar Films (Ireland) are producing 'The Irish Layover', which is written by L.A. writer Tom Hass. Irish line producer Des Martin is also attached. Melissa Fitzgerald, best known for the American hit TV series 'The West Wing' is attached to play Stella, one of the female leads. The movie will be distributed by Breaking Glass Pictures, which also distributed the Irish film 'Handsome Devil'.
Speaking about the project, Producer Edwina Forkin said:
"Zanzibar is thrilled to work with Fiona Ashe as director! I've known of her work for a long time, Fiona will add a look and energy to the film to make it a commercial success. I'm delighted we found a project to work on together, thanks to Mary Patel who has brought us 'The Irish Layover'. It will be great to realise this film, shooting in Ireland, availing of the Irish tax break." 
The attachment of Fiona Ashe as director comes amid strong international momentum to recognise and support the talents and potential of female filmmakers. "We are very excited to have Fiona as part of our team," added Mary Patel. "She brings her expertise and insight to the project. As a female director, Fiona will add a feminine perspective to this film."
Speaking about the series, Fiona Ashe added:
"I am absolutely delighted to be working on this captivating character-driven comedy/drama. The script is witty, clever and emotive. 'The Irish Layover' is a comedy with a strong dramatic arc at its core. This film explores virtues and vices, loyalty and loneliness, relationships and responsibility through a highly-entertaining storyline."
'The Irish Layover' is currently in pre-production and is due to begin shooting next year. It will be shot primarily in Ireland with some scenes in Los Angeles.